Requiem for 2017's Carolina-Clemson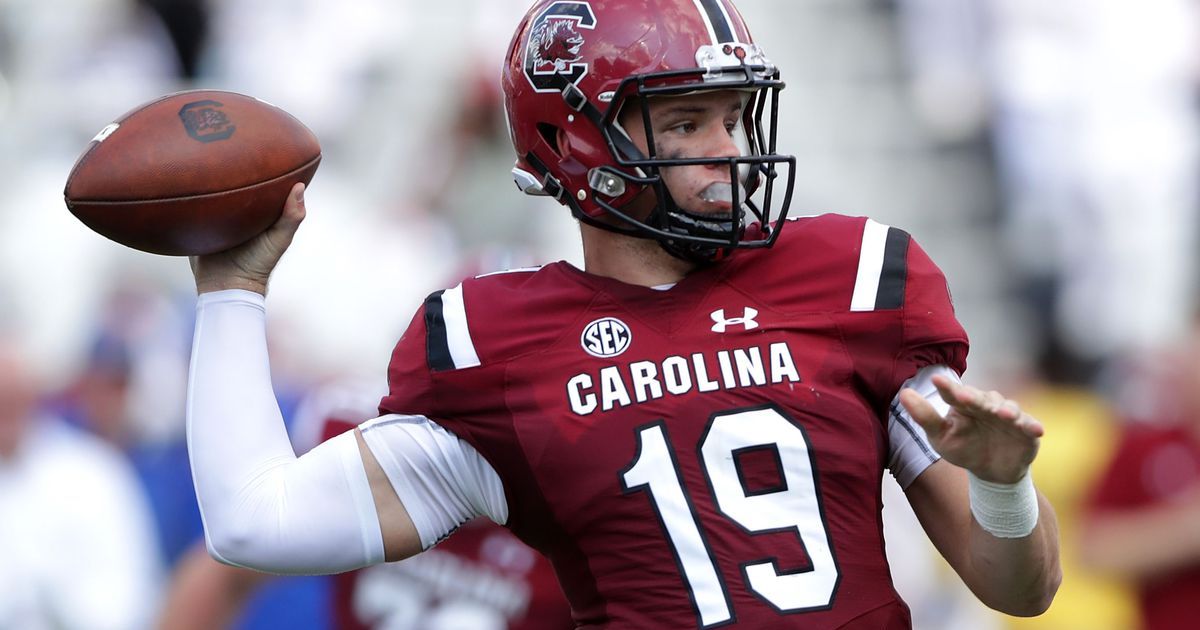 by Chris Paschal
The South Carolina Gamecocks quickly proved Saturday night that they are still vastly inferior to their Upstate rivals. The Clemson Tigers efficiently and swiftly dismantled a team that many, including myself, thought would challenge them late into the game. The loss, while it stings, should come as no surprise (something the Tiger faithful have let us all know time and time again). South Carolina is a very young football team that is thin in key positions. Further, the game had too much hype. The hype came from everyone, including players, fans, and pundits. At this point in Will Muschamp's rebuilding of the Gamecock program it was obvious from the beginning that the moment was still too big for this team.
There is still a lot of good that has come from this season, and while the Clemson loss definitely puts a damper on it, the Gamecocks should be happy with where they are compared to where they have been. To me, it's not the state of the program, but the difference in the two programs that hurts Gamecock fans the most. In a vacuum, South Carolina's season should be met with praise and adoration. Further, it looks like recruiting could end with a bang as we approach National Signing Day.
But in comparison to Clemson, it just doesn't feel as satisfying. South Carolina is happy with eight wins. Clemson is somewhat disappointed that they ended the regular season with a single loss. South Carolina fans are praying that hometown stud, Channing Tindell stays and signs with South Carolina this February. Clemson will probably easily land a top five class, full of prospects that basically fell on their lap (Cade Mays). South Carolina will be lucky to win the Gator or Outback Bowl. Clemson is still my pick to win the National Title. What I'm trying to say is Clemson is Elvis and Carolina is Ricky Nelson.
I hope this isn't coming off as whiny or doomsdayish, but this is why I think it so often stinks to be a Gamecock fan. Even a promising season doesn't feel good enough. Of course, this is why the rivalry is so heated. Most great rivalries have a little brother and a big brother. Red Sox-Yankees is a great example of that. Red Sox fans hated New York so much in the 70s and 80s and 90s because no matter how good they were or how close they got, the Yankees always put them back in their place. In fact, the rivalry now is a shadow of what it used to be. Not because the players aren't as good or the managers aren't as good, but because the Red Sox have put the little brother conversation to bed. Now it's just two successful franchises playing baseball against each other. Sure there are moments, but since 2004, it just doesn't have the same intensity as it did back in the days of Thurmon Munson and Carleton Fisk. There was an urgency back then. There was desperation back then. Now it just feels like two teams playing on ESPN Sunday Night Baseball.
This Carolina-Clemson rivalry is so intense because South Carolina's desire for relevance and need to beat Clemson is equally matched by Clemson's addiction to dominating South Carolina. As long as that doesn't change, this rivalry will be just as heated as it was this past Saturday.
Which leads me to my final point. Competition can bring out the best in us, but it can also bring out the worst in us. Lord knows I thought and said some things I shouldn't have in Williams-Brice this past Saturday. But that is where it ended. What those students did when they threw bottles and debris on to the field was not only a disgrace to themselves, their families, and the University, but it was a disgrace to the United States of America. The way some Carolina students behaved is similar to that of citizens from a third world country in the middle of a soccer match. A total disgrace and shame. While I cannot stomach some of the Clemson fan's complaints (mainly that some try and paint Clemson students as saints), I will admit that you never see that kind of behavior in Death Valley. Clemson outclassed South Carolina on and off the field.
So with this post, I will put to bed this year's Carolina-Clemson game, and while I'm sure it will be revisited time and time again on other sites, it wont be on this one. Please accept this early remembrance of Saturday's game as a requiem of sorts for something that definitely didn't deserve a requiem in the first place. In fact, I really wish it would just find a hole and die in it. In conclusion, this game was as ugly as they come.
(Featured Image from USA Today )