Porch Picks: Week 2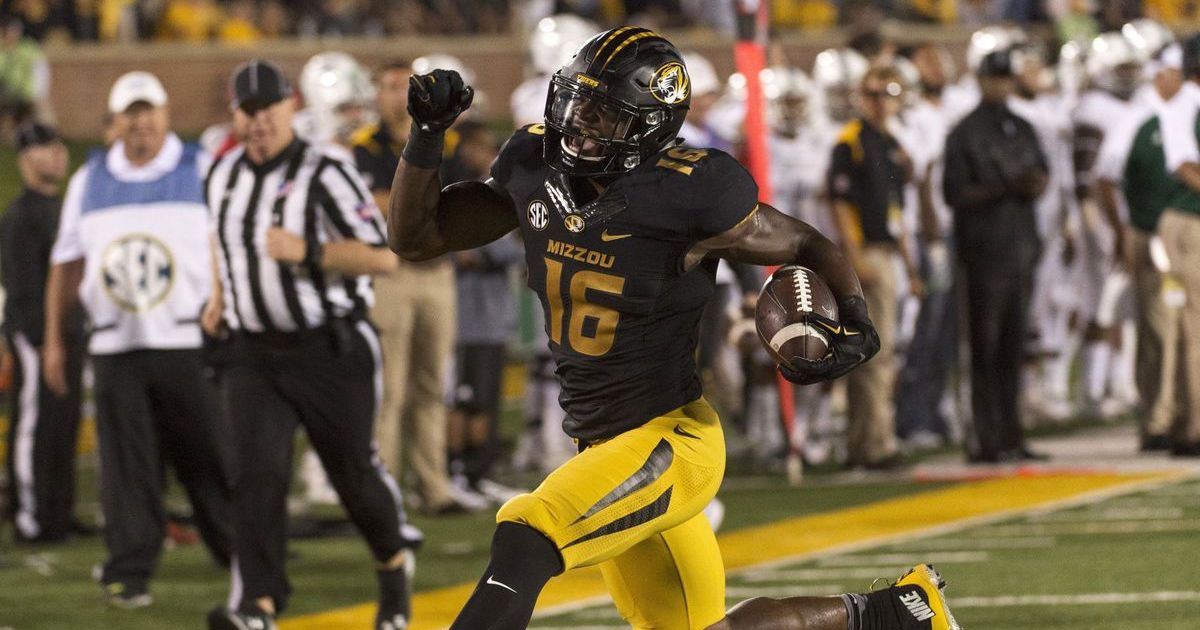 Week one was a fun and entertaining opening weekend of college football, but week two looks just as good. This week we welcome guest picker Connor Jasso who is currently working hard (or hardly working?) down on Kiawah Island. Jasso is a diehard Clemson fan who graduated from Wofford College this past May. Ironically, he will be dishing out major tuition dollars to the University of South Carolina next year when he begins his three year journey as a law student. Welcome, Connor, and we hope you, along with the rest of Front Porch Football nation, enjoy another weekend of college football in the South.
As always, comment with who you think will win this weekend, and don't forget to share with friends to get them in on the conversation.
UT-Martin at Ole Miss
Chris: Ole Miss
Brendan: Ole Miss
Pavy: Ole Miss
Max: Ole Miss
Jasso: Ole Miss
Fresno State at Alabama
Chris: Alabama
Brendan: Alabama
Pavy: Alabama
Max: Alabama
Jasso: Is this even considered a football game?
TCU at Arkansas 
Chris: Arkansas
Brendan: Arkansas
Pavy: TCU
Max: Arkansas
Jasso:Arkansas
Auburn at Clemson 
Chris: Clemson
Brendan: Auburn
Pavy: Auburn
Max: Auburn
Jasso: Clemson
South Carolina at Missouri
Chris: South Carolina
Brendan: South Carolina
Pavy: South Carolina
Max: South Carolina
Jasso: South Carolina
Georgia at Notre Dame
Chris: Notre Dame
Brendan: Georiga
Pavy: Georgia
Max: Notre Dame
Jasso: Georgia
Mississippi State at La Tech
Chris: Mississippi State
Brendan: Mississippi State
Pavy: Mississippi State
Max: Mississippi State
Jasso: Mississippi State
Outside the SEC
Memphis at UCF 
Chris: Memphis
Brendan: UCF
Pavy: Memphis
Max: Memphis
Jasso: UCF
Cincinnati at Michigan
Chris: Michigan
Brendan: Michigan
Pavy: Michigan
Max: Michigan
Jasso: Michigan
Louisville at UNC
Chris: Louisville
Brendan: UNC
Pavy: UNC
Max: UNC
Jasso: Louisville
Buffalo at Army
Chris: Army
Brendan: Army
Pavy: Army
Max: Army
Jasso: Army
Iowa at Iowa State
Chris: Iowa
Brendan: Iowa
Pavy: Iowa
Max: Iowa
Jasso: Iowa
Pittsburgh at Penn State
Chris: Penn State
Brendan: Penn State
Pavy: Penn State
Max: Penn State
Jasso: Penn State (closer than the experts are predicting).
Nebraska at Oregon
Chris: Oregon
Brendan: Oregon
Pavy: Nebraska
Max: Oregon
Jasso: Nebraska
Oklahoma at Ohio State
Chris: Ohio State
Brendan: Oklahoma
Pavy: Ohio State
Max: Ohio State
Jasso: Ohio State (by some distance)
Stanford at USC
Chris: Stanford
Brendan: Stanford
Pavy: USC
Max: Not the real USC
Jasso: Stanford
Boise State at Washington State 
Chris: Washington State
Brendan: Washington State
Pavy: Washington State
Max: Washington State
Jasso: Boise State
Houston at Arizona 
Chris: Houston
Brendan: Arizona
Pavy: Arizona
Max: Arizona
Jasso: Houston
Wofford at Mercer
Chris: T-Dawgs
Brendan: T-pups
Pavy: Mighty Terriers
Max: Spartanburg Savages
Jasso: Wofford (by 90)
Wake Forest at Boston College 
Chris: Boston College
Brendan: Boston College
Pavy: Boston College
Max: Boston College
Jasso: Wake Forest
---
Front Porch Football Season Records:
Chris: 15-5, Brendan: 16-4, Max: 16-4, Pavy: 17-3