Outback Bowl: South Carolina vs. Michigan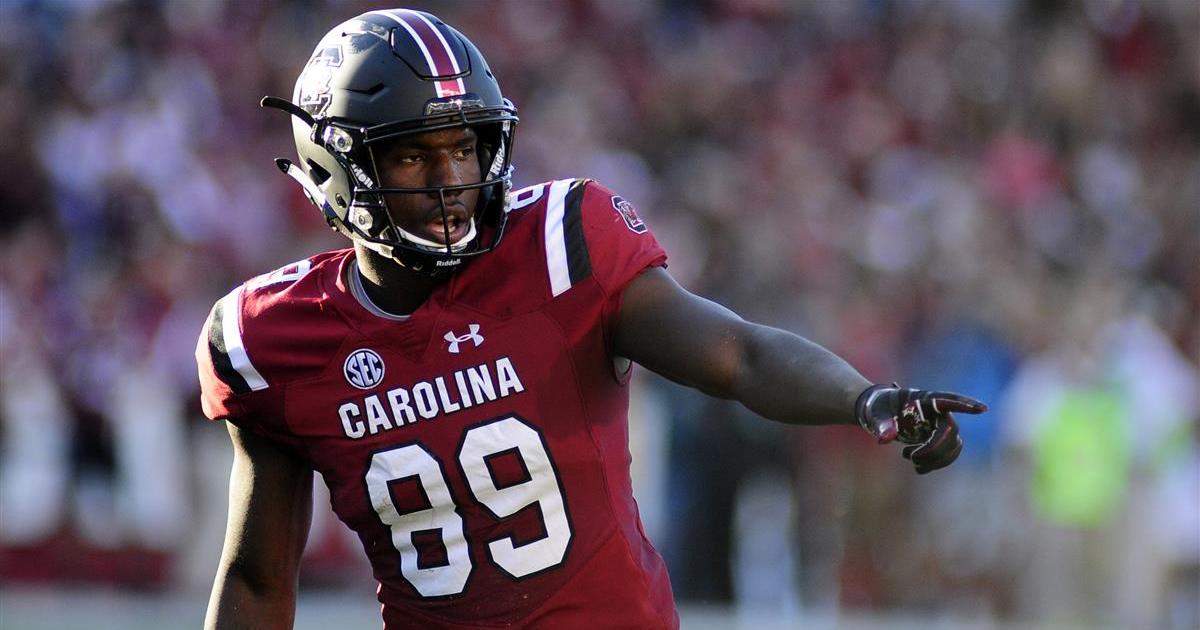 by Christopher Paschal
Location: Outback Bowl – Tampa, FL
Kickoff: New Year's Day, Noon
On paper this game could be a blowout. Most pundits are picking Michigan, the spread has Michigan as over a touchdown favorite, and ESPN's FPI models all have Michigan overwhelmingly. Which South Carolina is going to show up? The one that rolled over against a superior Clemson team, or the one that competed until the bitter end against Georgia?
A fight nearly broke out between #Michigan and #SouthCarolina at Splitsville. pic.twitter.com/ghzbCVNzWA

— Isaiah Hole (@isaiahhole) December 28, 2017
Breaking Down Michigan: Michigan and South Carolina are similar in one regard – they both have horrific offenses. The Wolverines ranks near the bottom of the NCAA in points per game, passing yards per game, and total yards per game. Michigan has a decent rushing attack, averaging just north of 185 yards a game, which ranks 43rd in the NCAA. Michigan will start Brandon Peters at quarterback. Peters hasn't played a ton this season, but when he has Peters has put up decent numbers. Michigan's defense is what wins them games. Here is where Michigan ranks nationally defensively: top 25 run defense, nation leading pass defense, third best defense in yards allowed per game, top 15 scoring defense, and top 10 in sacking the quarterback. One slight deficiency –  Michigan doesn't force a lot of turnovers (14).
Breaking Down South Carolina: South Carolina is a poor man's Michigan in a lot of ways. Both teams have subpar offenses coupled with good defenses. The difference is that Michigan's defense is elite. South Carolina's defense is just pretty good. South Carolina has a top 25 scoring defense. A decent, above average run defense (43rd), pedestrian passing defense (72nd), a respectable red zone defense (24 touchdowns on 43 tries), and has forced 23 turnovers. The biggest wild card in this game will be South Carolina's offense. Last year, quarterback Jake Bentley had the best game of the season in the bowl game (390 yards passing). Plus, Kurt Roper, the former offensive coordinator, has been fired with Bryan McClendon taking over play calling duties. Is this the spark Bentley and company need or will the offense continue to struggle?
Key to the Game: Offensive Production. While most Gamecock fans would agree that Muschamp trimmed the fat by dropping Kurt Roper there is still a void at the OC position. If South Carolina's offense can't stay on the field for more than three downs they are in for a long game. While the Cocks have a respectable starting 11 on defense they do not have much depth, therefore their offense needs to give their defense time to rest. If not, South Carolina could be in trouble. Furthermore, special teams has been the Achilles Heel all season long. They lost to Kentucky and Texas A&M while barely beating LA Tech because their kicker, Parker White, could not place the ball between the uprights. While his issues seem to be behind him, South Carolina's offense needs to produce touchdowns instead of leaving it up to White.
Chris's Prediction: Who I think will win and who I am predicting to win are not the same. Unbiased prediction is that Michigan holds South Carolina to around 10-14 points while the Michigan offense scores around 20-24 points. My biased prediction (when you owe thousands of dollars to the school your loyalties follow) is that Rico Dowdle comes back fresh and better than ever. Tyson runs hard. AJ Turner breaks a few big runs. Hayden Hurst has a massive game receiving in efforts to try and solidify his status as a first round pick in the NFL Draft. Shi Smith, OrTre Smith, and Bryan Edwards all play spectacularly. Jake Bentley shakes the cobwebs off, and has a great game passing. The offensive line has their best game yet. The defensive line stymies the Michigan rushing attack, and the pass defense forces a couple of picks. Oh, and Parker White nails a long field goal. I am literally laughing while I write this. Cocks by 90.
Let us also not forget the last time these two teams met at the Outback Bowl…
(Featured Image from 247 Sports )