An Ode to Coach Mike Ayers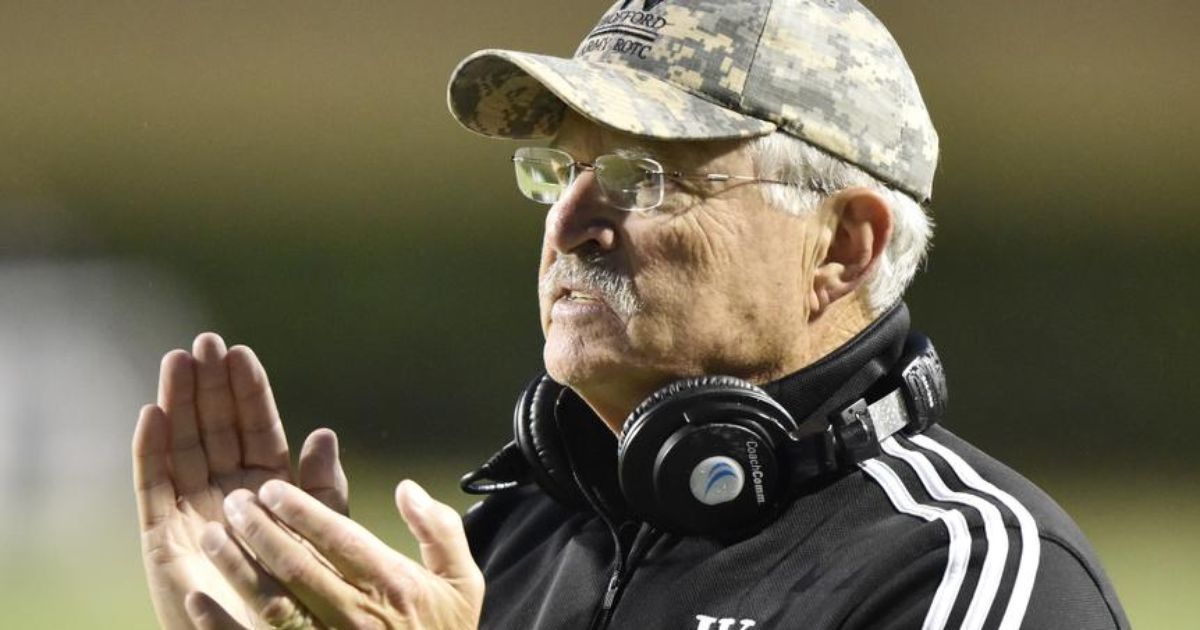 by Andrew Koontz
"The end of an era." 

I've read those words a lot recently. Looking back on the past thirty years of Wofford football, one can't help but admire how things have turned out under the tenure of Mike Ayers. During Ayers tenure, Wofford Football has been transformed. Stop and consider how a private school of around 1,700 students in a small city in the upstate of South Carolina can go from a middling NCAA Division II program into a perennial top 10 Division I FCS program – to go from being happy with a .500 record to expecting 9-10 win seasons and a conference championship each year. This type of transformation comes from one man's vision – Mike Ayers.
You'll find that a lot of coaches will sell you a vision based around swanky facilities or fancy schemes; Mike Ayers is not that kind of coach. Ayers sold a vision based around three things; a tough, nose to the grindstone running game, a disciplined and conservative defensive scheme, and good old fashioned hard work. If you do the right things and you work hard, success will follow – that was Mike Ayers' philosophy. And success did follow – to the tune of five Southern Conference championships, eight trips to the FCS Playoffs, and the title of winningest coach in Southern Conference history.
When listening to Mike Ayers discuss Wofford football, whether it be a pregame speech, press conference, or post game interview, you can be certain of two things; he will always take any and all blame for the program, and he will praise his assistant coaches and players. Ayers showed countless young men how a good coach should act; humble, unfailingly supportive of his staff, and recognizant of his players effort. It's no wonder so many Wofford assistant coaches are former players; Ayers has provided a blueprint for the coaching profession, and a damn good one at that.
Wofford football is not what it was in 1988, 1998, or even 2008. Gone are the days of the overachieving underdog. We are now a top tier program in the Southern Conference, and a perennial playoff contender. None of this would have happened without the guidance of Mike Ayers. No one knows what the next era of Wofford football will look like – a new coach will have to bring in new schemes and a new staff. What a new coach will not have to do is bring in a new culture of success. For that, we can thank Mike Ayers.
---
Andrew Koontz is a connoisseur of ACC football and fried chicken. Wofford grad. Long suffering Duke football fan. When in doubt, just gotta send it.
(Featured Image from Greenville News)