Will Nick Saban Be Too Old?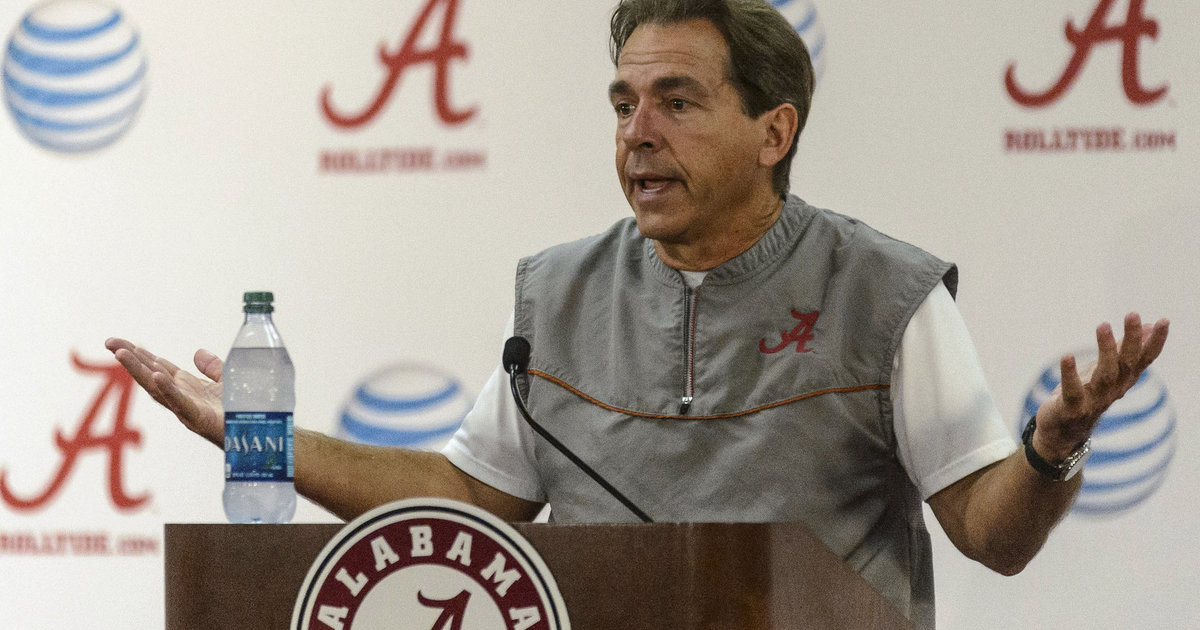 Anybody else see Nick Saban's new contract extension? Holy smokes. And Nick isn't a spring chicken either. He turns 66 this college football season. According to the USA Today, "Altogether, the eight-year deal running through Jan. 31, 2025, is scheduled to pay Saban $65 million, not including incentive bonuses that could total $700,000 each year." The money is absurd – notice I didn't say undeserving. I'll let economists and public officials debate whether paying a state employee that much money is worth it or not. Personally, I couldn't care less how much one of the greatest coaches of all time is paid, but that's because I only look at things through the college football and SEC prism.
Which brings me to the more significant part of the contract for me. This is an eight year contract. That's a long time, and don't let the success and health of Nick Saban fool you – people his age are eligible for a Medicare check. By the time this contract finishes up he will be in his mid-70s. Not a lot of coaches can pull that off in the SEC. Spurrier had some great seasons at South Carolina in his late-60s, but once he turned 70 things took a turn for the worse. He wanted to golf and hang out with his grandkids. He didn't want to actively recruit, and go on the road to visit high school kids. Well, you got to do that when Dabo is still working, and Larry Fedora is still working, and Kirby Smart is still working, and South Carolina was set back a few years.
Don't get me wrong, I know Nick Saban is a different animal, and that Steve Spurrier did things a little differently, but Spurrier isn't the only example. Bowden was a juggernaut well into his 60s, but once he got into his 70s, Florida State had dropped off. What about Paterno? He basically gave the team over to his assistants at the turn of the 21st century. What about Frank Beamer? He looked worn out and confused at times. All of these men (strictly in a football sense) were very successful, but this is a young man's sport nowadays. If anyone can pull this off it is Saban, but Father Time can only be put off for so long. And one day, even the great Nick Saban will look old and tired. The question is, will he look old and tired on the sideline, or will he look old and tired at his lake home?
by Chris Paschal
(Featured image provided by: 12up.com)
(Image from Golf Channel)