Each SEC School as a Halloween Character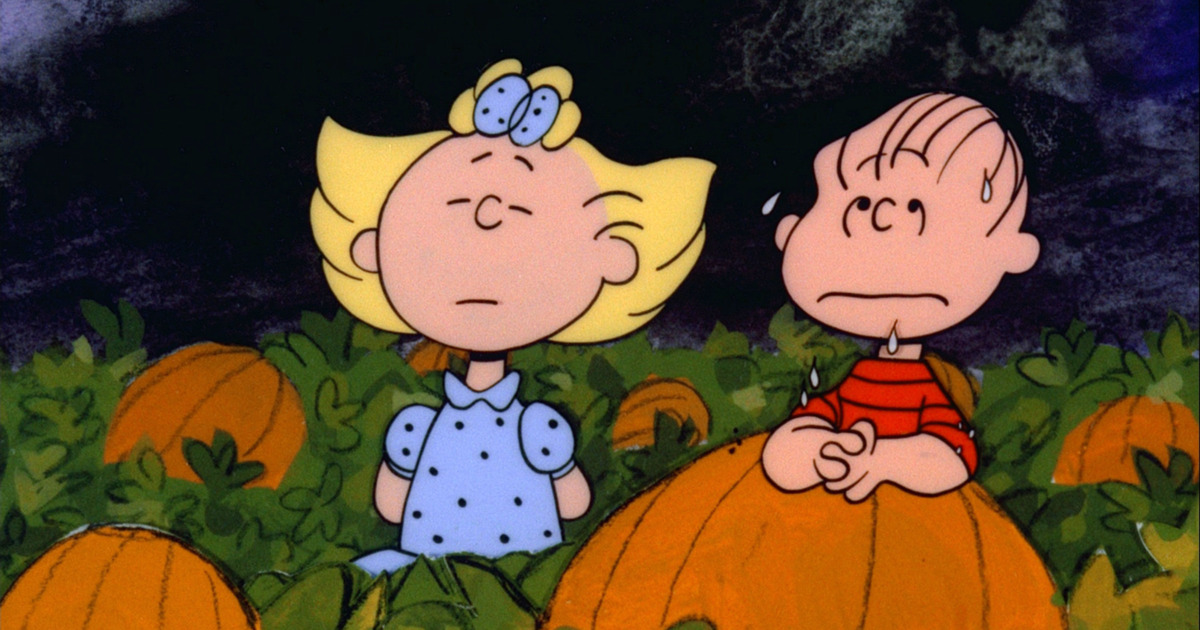 AT and Brendan are launching a series where they take each SEC school and compare them to various real life equivalents. With Halloween right around the corner they kick it off by comparing each SEC team to classic spooky characters.
SEC School's as a Halloween Character 
Alabama: Vampire – Alabama loves Crimson for a reason. They suck the life out of each team they face, and it's pretty dang hard to kill them.
Arkansas: Pumpkin – Not even the Great Pumpkin from Charlie Brown, but just a regular pumpkin. A round, orange, below average pumpkin. Like the pumpkin your dad gets from the Food Lion on October 30th.  Nobody gets extremely excited for a pumpkin, but it's a part of Halloween, and October 31st wouldn't really be the same without it.
Auburn: Frankenstein – A massive, ugly, monster. Like Frankenstein, Auburn is unpredictable and can crush anyone in its path. However, they also want to feel loved in the SEC, but somehow never quite fit in. Maybe that's because Auburn will forever be compared to Alabama, and will always be the slower, dumber, nastier of the two. But hey, War Eagle!
Florida: Werewolf – They're big, hairy, they only show up on a full moon, and they certainly aren't vampires. Also, known as "Where Wolves" because where in the hell is Jim McElwain going?
Georgia: Black Cat – Georgia is equivalent to a black cat, because nobody really hates them, but once Georgia crosses your path, bad things are going to happen. Georgia has snuck into number 2 all the sudden, and left the nation wondering how in the world they got there.
Kentucky: Witch – See video below…
LSU: Scary Clown – You're ugly, scary, and everyone hates you. LSU will haunt any team in their dreams, and wins the mind game before it even starts. Nobody enjoys Baton Rouge, which reminds Ann of an evil clown's lair – full of drunken Cajun's throwing empty liquor bottles at your head – a nightmare.
Miss State: Zombie – Oh, Mississippi State. You seem to die every year, only to come back to life for irrelevant games that won't make you anymore Bowl eligible. As a zombie, Mississippi State is easy to elude or defeat. However, the Bulldogs always manage to snag one helpless victim before reaching their final destination.
Mizzou: Tacky Tourist – Listen, if you can't think of anything else to dress up as for Halloween, you're going to grab that nasty Hawaiian shirt I know you have hanging in your closet (sorry, Brendan, nothing personal), throw on some dang Chacos or TeVas or heaven-forbid Keens, and swipe some SPF 500 sunblock on your nose. Minimum effort, extremely unimpressive. You annoy me. Next.
Ole Miss: Princess – Pretty to look at, well, most of the time. A classic favorite, yet most princesses get themselves into trouble and need a prince to save them. Ole Miss is beyond helping themselves, and needs their own Prince Charming – especially after blowing a 21 point lead to Arkansas… Freaking Arkansas.
South Carolina: Pirate – Everyone loves a good pirate. There's so much you can do with this outfit. And considering like 80% of USC's starters are injured, it only makes sense that this pirate has a peg leg, a hook and two eye patches.
Tennessee: Ghost – This isn't a cool Casper the Ghost kind of ghost. Tennessee is the Charlie Brown solo-sheet with cut out eyes kind of ghost. But it's cool, Vols. We get that you don't want to show your face. I wouldn't either if my coach was Butch Jones, and my season was going to hell in a hand-basket. This ghost is not intimidating at all. In fact, this costume is something your friends laugh at, and parents give you extra candy out of sympathy.
Texas A&M: Skeleton – Although, Texas A&M might look like they have some substance to them, they end up being nothing but a skeleton of what they used to be. Like a skeleton, Texas A&M can be intimidating at first, but when push comes to shove they will fall to pieces.
Vandy: Mummy – Old and a classic, and honestly, people forget about you. Not that you're dead, but you kind of are. Plus, it's pretty easy to crush a mummy seeing as they're slow and don't have much substance.
Ann and Brendan enjoy Halloween almost as much as Brendan loves SEC football and Ann loves special teams.