Why Dan Mullen Keeps His Job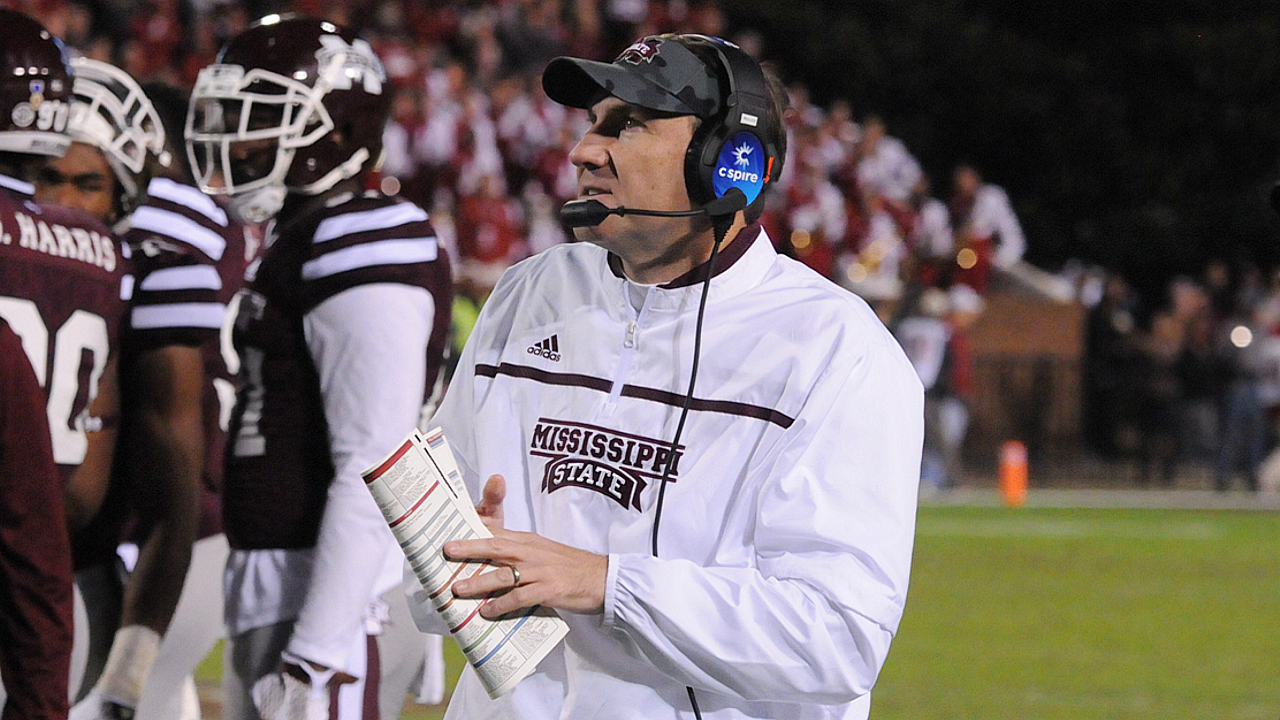 by Chris Paschal
Mississippi State is 3-5 and has no hope of making a bowl game this year. This will be the first time since 2009 that the Bulldogs have not been bowl eligible. But this year has been more than a disappointing season. It has been an embarrassing one.
Mississippi State lost to South Alabama to open the season and has just recently given up 41 points to Samford, an FCS team. The Bulldogs have struggled to play consistently on defense and the offense is not talented enough to win SEC games on its own.
Rumors are circulating about Mullen's job security. Fans lament about anything and everything Bulldog football these days: Why did we lose to South Alabama? How can we only barely beat UMass and Samford? Why do we still ring these stupid cowbells?
Mississippi State fans, I have one thing to say. Chill out. I know often times people get more riled up and upset after someone tells them to chill out, but I sincerely mean it. Yes, this season has been awful. Yes, you probably will end the season with three, maybe four wins. But, this is Mississippi State we are talking about. If you try and hold your mediocre program to the same standards as Alabama and LSU, you will never succeed.
You just lost the best player in school history to graduation last May along with a lot of other great players. In fact, the 2014 and 2015 graduating classes shook your entire roster. Yet, you are shocked and angered that you are garbage this year. This roster needs time. There is not enough talent on this team to win, and the tradition and culture of MSU football does not allow for constant, consistent winning teams. It takes time.
All this to say that Dan Mullen has not forgotten how to win. He has not forgotten how to recruit overlooked, diamonds in the rough. He has not forgotten how to coach. Two years ago at this time, Mississippi State was the top ranked team not only in the SEC, but in the entire nation. Give it some time. Allow for him to rebuild this program. Be patient and be amazed, yet again, with what he accomplishes on the field in years to come.
(Blog Qpot)
(Blog Qpot)