Best SEC Fight Songs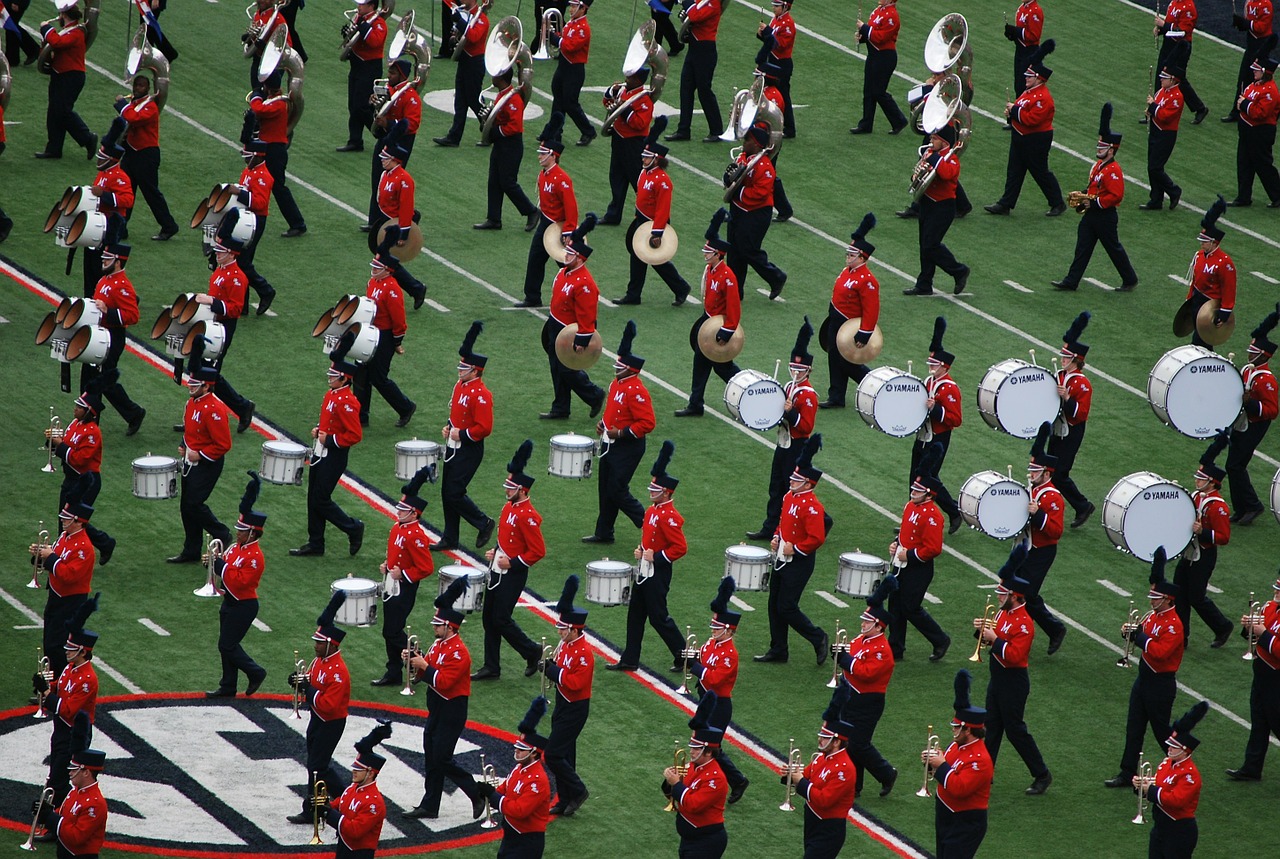 Nothing fires up a college football stadium like a well-timed and well rehearsed fight song. The SEC is home to some of the greatest marching bands who execute the best fight songs known to college sports.   
 Now this post may be the most subjective list devised since Chapel Hill's list of microagressions, but this list is far less absurd. Here is a list of the top seven greatest fight songs in the SEC.
Best SEC College Fight Songs:
7. Arkansas, Fight, Arkansas: How can this not fire you up? It fires up fans, college football enthusiasts, and… symphony conductors. As someone commented on this video, "you can take the boy out of Arkansas, but you can't take the Arkansas out of the boy."
6. War Eagle, Auburn: This is a great fight song, however, if they still played the old version, I would probably list Auburn's fight song higher on this list.
5. Step to the Rear, South Carolina: This song serves as a better fight song than Broadway tune, in my opinion. For some reason, this fight song if matched with any other school would just not feel as right as it does at South Carolina.
4. Hail to Georgia, Georgia: While most people think of Georgia's fight song as "Glory, Glory to Ole Georgia," the official fight song for the Dawgs is "Hail to Georgia," and boy is it a good one.
3. Down the Field, Tennessee: I love this old-fashioned fight song. While it may not get as much love as Rocky Top, this is a fight song that can fire up any college football fan, especially when played after a huge score or when the Vols run through the T.
2. Yea, Alabama, Alabama: This fight song is just like the Crimson Tide: epic. The Million Dollar Band is one of the best in college football, and nothing is more imposing than when the Crimson Tide travel to your stadium, and you hear the drum, and then the brass of Yea, Alabama. It is the first signal that you are probably in for a long afternoon.
1. The Aggie War Hymn, Texas A&M: This is part college football fight song, part patriotic tune, part Texas ballad, which comes together to make a great War Hymn for Texas A&M fans to rally behind. It is the best in the SEC.
Some of the Best Around the Country:
Michigan's "Hail To The Victors" (The Best in College Football, in my opinion),
Notre Dame's "Victory March" (Most Recognized in College Football).
Georgia Tech's "Ramblin' Wreck from Georgia Tech" (which has not only great lyrics, but a great story, as well).
West Point's "On Brave Old Army Team". Nothing gets the Corps of Cadets fired up more than a "Ra, Ra, Ra", BOOM. An all time classic.