What Happened to Rocky Top?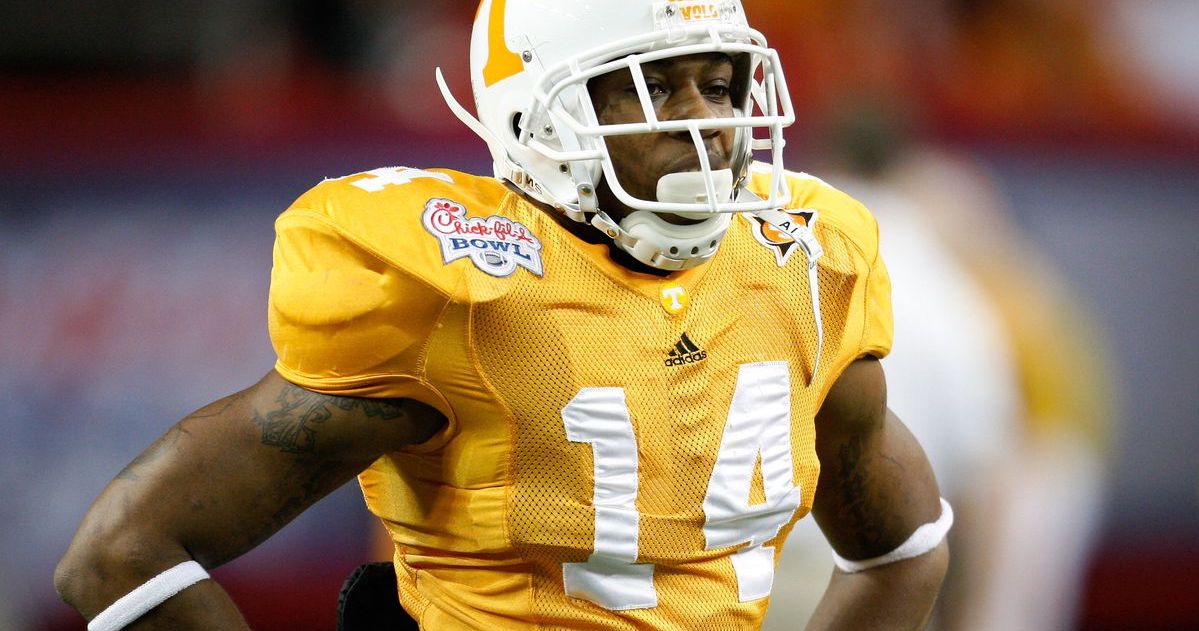 When you think about dominance in college football the SEC is obviously going to come to mind. Powerhouse programs and national championships define this conference. Among all these dominant programs, Tennessee has always been viewed as one of the blue-bloods. While double digit win totals and top 25 finishes seem to be what is expected of this program, the level of play up on Rocky Top hasn't been up to par in quite some time.
In 1998 Coach Phil Fulmer and Quarterback Tee Martin led to the Vols to a perfect 13-0 season and a National Championship title. In the years prior Peyton Manning led the school to 32 wins in a 3 year span, these where the golden years for Tennessee football.
In the years since their national title, Tennessee has averaged a lack luster 7.6 wins a year. Combine that with the fact that the program is predicted to win the SEC East, or at least finish near the top of it, almost every single year, Tennessee's basically just college football's embodiment of that person in your life you keep hoping will change and never does. If you dive deeper into the school's life after Philip Fulmer things actually get even murkier for Tennessee. Since the coach retired in 2008, they've averaged a woeful 6.6 wins a year. In short, for the past 8 years the school has been a borderline bowl team more similar to middle of the road programs like Kentucky and Ole Miss, rather than the top tier ones they're typically lumped in with.
Many arguments can be made for why Tennessee can't seem to get over the proverbial hump. Since Fulmer left, the program has gone through a carousel of coaches that has to give Vols fans headaches. The most stressful of the bunch most likely being Lane Kiffin. In his one year as head coach in Knoxville, Kiffin added two wins to previous years total, and helping the Vols return to a bowl game. The season added to the belief that they could once again return to the mountain top, but culminated with Kiffin high tailing it to Pasadena to take over the Southern Cal job after only being at Tennessee for a year.
After Kiffin came the debacle that was Derek Dooley's reign over the program. In his first two years Dooley rattled off an 11-14 record that, to say the least, left the fans wanting more. With the team stumbling out of the gate to a 4-7 record in his third year, Dooley was removed before the season ended.
While in both of these instances lackluster performances from both of the aforementioned coaches shifted a great deal of focus off the field, many of Tennessee's recruits were doing a great job of letting them down at the same time. In the four years Kiffin and Dooley were in charge of the team they hauled in a top 20 recruiting class each year. Whether you want to blame scheme, the lack of quality coaching, or the "scouting experts" for over ranking guys, Tennessee had the talent to win.
In 2009 Bryce Brown was widely considered to be the best high school player in the country; a sure fire program changer. Brown made it one season with the program before bouncing, and heading off to Kansas State without ever making a real impact in Knoxville. The 2010 class saw some real bright spots for the program with Justin Hunter, Da'Rick Rodgers and Tyler Bray joining the squad. Although the trio put up solid numbers over their college years, the numbers never translated to more wins. The 2011 classes leader was A.J. Johnson and he was widely viewed as the fifth or sixth best player in the Vol's class originally.
In recent years the program has produced back to back nine win seasons under Butch Jones, but it isn't crazy to think they may slide back to six or seven wins again this year. The team lost running back Alvin Kamara, leading receiver Josh Malone, and star quarterback Josh Dobbs from last years squad. For all their flaws all three were incredibly talented players, who helped carry this team, and created huge chunks of their offense. What makes this even scarier for Tennesse is how dreadful they've been defensively in recent years, and personally I think its easy to say they will struggle to win games lacking both offense and defense.
Objectively you have to think that there is something deeper happening in Tennessee that is keeping these teams from properly developing. They have top tier recruiting classes and they have top tier coaching talent, yet nothing seems to help them improve. It may be crazy, but maybe this so called blue-blood isn't one anymore, and its not crazy to wrap your head around if you look at the facts. Tennessee's football tradition has fallen off a cliff recently, but before the Peyton Manning years the school hadn't won a national title since the 60's. In the past 15 years they've been more of a punching bag than power house. No matter what the reason is the Vol's have taken a large leap backwards from their programs dominant past, and that may not change anytime soon, more than likely we have a few more years of asking ourselves what has happened to Rocky Top?
Jacob Sexton is a Media Production major at UNCG in his Senior year of school. He was born and raised in Anderson, SC and hopes to one day work for ESPN or Barstool Sports.
(Featured Image from Rocky Top Insider )