What Does A 9 Win Tennessee Look Like?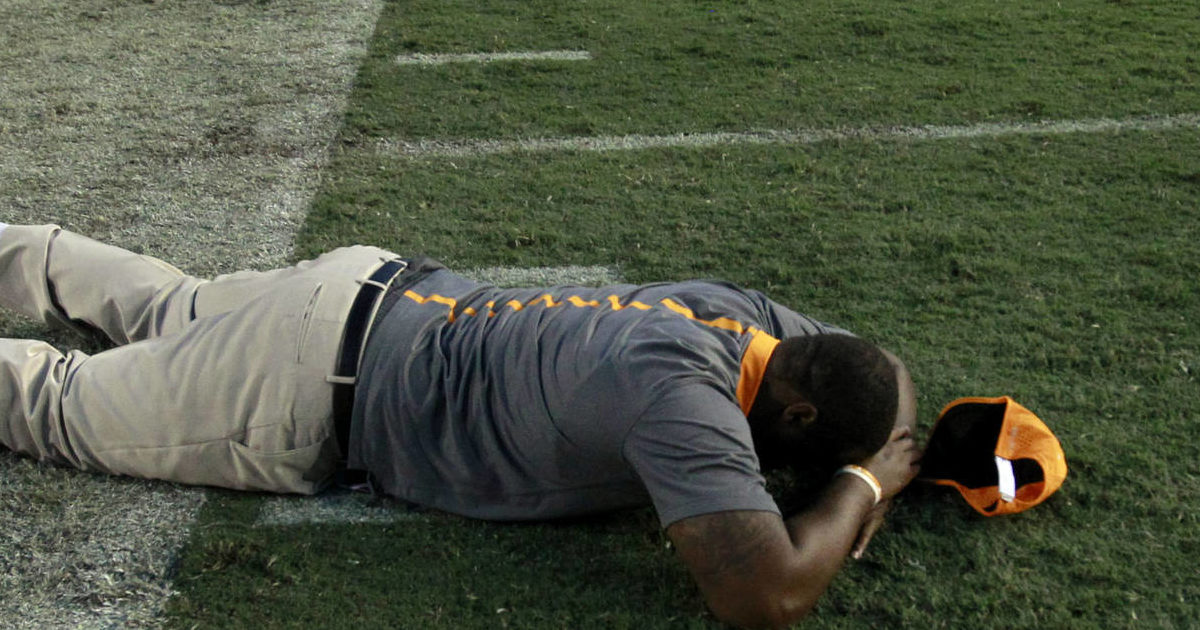 by Chris Paschal
If I am a Tennessee fan, I am worried Tennessee gets nine wins this season. Is it definite? Not a chance, but let's say Tennessee slips up. Maybe it comes at a night game in Williams-Brice, maybe it comes away at Vanderbilt. Hell, maybe Kentucky continues this little run they are on and steals one against the Volunteers.
Whoever, whatever, and whenever, if Tennessee finishes the regular season with nine wins, then I wonder what kind of noise we would hear from Rocky Top. That would be three losses in the SEC. That is not elite, SEC football. Not by a long shot. Tennessee fans came into the season with aspirations of a double win season, a SEC Championship, and a New Year's Day bowl. That is still a possibility. But, Tennessee doesn't feel like the kind of team they were hyped up to be this preseason.
With other teams in the East improving (South Carolina, Georgia, and Florida all have top 20 recruiting classes) and with Tennessee losing Josh Dobbs, Cam Sutton, Jalen Reeves-Maybin, Malik Foreman, and Cory Vereen, this is Tennessee's best shot.
Does Tennessee fire Butch Jones with a 9-3 finish? No, I would be shocked. Does Tennessee revert back to its Derek Dooley ways with a nine win season? No, but with all the hype and all the expectations, a nine win season could leave a lot of people around the South scratching their heads, and it would leave me to wonder… what the heck is going on up their on Rocky Top?
(Picture: OSG Sports )