Week 2: The Comeback?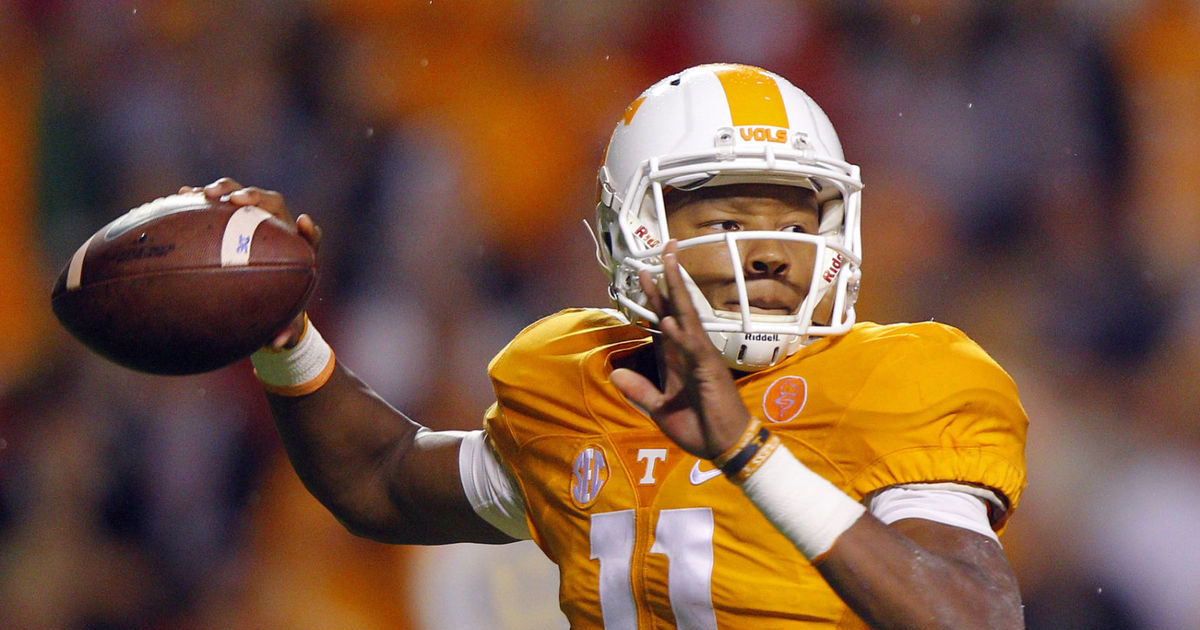 Week 2: The Comeback?
After the disaster of Week 1, SEC  fans have a little more to be proud of in Week 2, but not much more. Games in Week 2 started off much like Week 1.
By Brendan Paschal
Tennessee looked like they were about to collapse, Perry Orth could not produce at the quarterback position for South Carolina, and Kentucky's offense was almost as bad as their defense. However, some teams proved that they were much better than their Week 1 showing suggested. Don't call it a comeback, just quite yet.
Why the SEC Deserves to be at the Top:
Arkansas at TCU: The Razorbacks were listed as a middle of the road SEC team that would have a winning record, but fall short in the big games. This past weekend was not the case. First of all, Austin Allen is the real deal, throwing over 220 yards with three touchdowns. This is the same Austin Allen who had a total of 3 passing attempts last year. He had the composure to drive the Razorbacks down the field and score late in the 4th quarter to tie the ball game up.
I'm not looking past the fact that Arkansas allowed TCU to score 21 points within 10 minutes of football. Nor the fact that their special teams almost single handily blew the game for  them (on multiple occasions). I'm simply stating that TCU is a talented team with an incredible passing game, and that Arkansas should be commended for their win.
Also a quick side note – Dan Skipper is currently my favorite player in college football. Not only did his massive 6'10" self block the potential game winning field goal in the 4th quarter, but then proceeded to walk out for the overtime coin toss by himself. Skipper is what the kids call a "savage".
Tennessee vs. Virginia Tech: Vols fans must have experienced the lowest  of the lows and the  highest of the highs last Saturday. After barely pulling out a win against Appalachian State, Tennessee was already on edge. They needed a win against Hokies. The first quarter seemed like all hope was lost. Dobbs seemed like he could only connect with the defensive backs, while Tennessee's defense gave up 224 yards. However, Virginia Tech's fumble was  the stroke of luck the Vols were in desperate need of. After that Dobbs settled in and Tennessee finally played like the team they were supposed to play like from the beginning.
Why the SEC Is Still Not On Top:
Georgia vs. Nicholls: After a strong showing against UNC last week the Bulldogs seemed to have played down to their opponent. This shows lack of maturity. A  muffed punt, an interception, and lazy coverage kept Nicholls in this game. Yes, Georgia was athletic enough to cover up their mistakes, but they can't afford to do so against big time opponents. Kirby Smart stated that Georgia "had a lot of guys who didn't play the way they are capable, and I've got to figure out why that is." He better figure it out before conference play roles around too, or else they could be in for a long season.
South Carolina at Mississippi State: Muschamp, are you kidding me? After coming off an impressive win against Vanderbilt you go out and lose to Mississippi State? This loss might have put you under a .500 record season. For the love of Pete, please please please start Brandon McIlwain over Perry Orth. Even though McIlwain is more of a risk, he is a play maker. He will certainly produce more than 83 yards, a couple of sacks, and an interception. That one is on you Muschamp and nobody else.
(http://www.espn.com/blog/sec/post/_/id/120616/sec-week-2-helmet-stickers-dan-skipper-blocks-fg-saves-arkansas)
(http://www.espn.com/blog/sec/post/_/id/120616/sec-week-2-helmet-stickers-dan-skipper-blocks-fg-saves-arkansas)
(https://www.google.com/search?q=perry+orth+vs+mississippi+state&espv=2&biw=1321&bih=931&source=lnms&tbm=isch&sa=X&ved=0ahUKEwj5j97RoY_PAhUCDT4KHU8JB5cQ_AUIBygC#tbm=isch&q=perry+orth+vs+mississippi+state+2016&imgrc=QMliuBERFc4nrM%3A)
(http://www.espn.com/blog/sec/post/_/id/120616/sec-week-2-helmet-stickers-dan-skipper-blocks-fg-saves-arkansas)