Way Too Early Predictions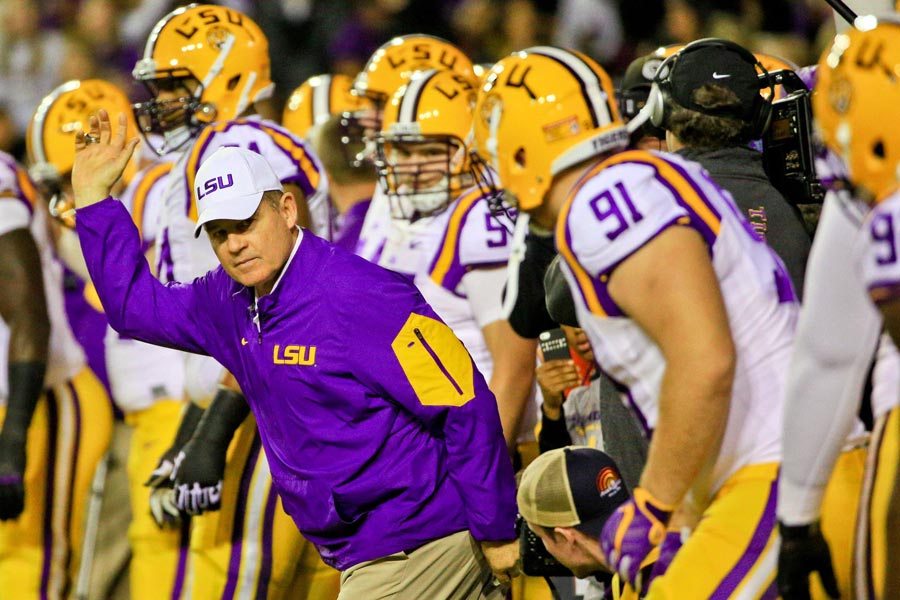 Often times throughout the late spring and early summer, college football pundits and experts give these "way too early" pre-season predictions. They predict who is going to win the Heisman. They predict which coach is going to be on the "hot seat." They predict who is going to win Division titles, Conference titles, and the National Title. They predict when Nick Saban is going to eat his next Little Debbie snack, or when Jim Harbaugh is going to wear an outfit that does not involve khaki pants, or when the next time Will Muschamp brings up how attractive his wife is (looking at you Musburger). They predict anything and everything about college football and to  be honest, these predictions are about as useful as a screen door on a submarine.
But, in the spirit of these useless predictions (and so we can infuriate as many of you as possible) here are Front Porch Football's pre-pre-pre-pre-pre-pre-pre season predictions.
Who wins the East?
Chris: Tennessee. This is about as tough a question that can be posed to a man. There are three teams that have a chance, I think, in Tennessee, Georgia, and Florida. While I don't think it will be Florida, they definitely have enough talent on the defensive side of the ball to keep things interesting. That leaves me with Tennessee and Georgia. I'm going with Tennessee. The cupboard is finally stocked and I think this is as good a chance for Tennessee to win the East as there has been in close to a decade. Georgia is going to be right there with them though, and if Chubb comes back and plays like a Heisman contender and the quarterback play is good enough to not lose Georgia games, the race for the East could be decided in Athens October 1st.
Brendan: Georgia. Because Chris picked Tennessee. Just kidding, but this is really going to be a toss up between the two. Georgia could potentially go undefeated in the regular season. Their toughest games will be at Ole Miss (who will be coming off a physical game against Alabama), and when they host the Tennessee Vols. However, Georgia has great talent and great coaching this year. The only question is if first time head coach Kirby Smart can maximize the Dawgs' potential this early in his time at Georgia.
Who wins the West?
Chris: Alabama. Until the champion is dethroned, Alabama is the king of the SEC. I think they will definitely be challenged when they travel to Tiger Stadium (they always are), and visiting Ole Miss and Tennessee are going to be no picnic either. But, Alabama, yet again, has the best defensive line in the nation, one of the best linebacking and defensive back corps in the conference, and a receiving corp and backfield that is full of future NFL players.
Brendan: Alabama. Ole Miss has the toughest schedule in the SEC and will more than likely lose two games. LSU also has an unforgiving schedule and they will more than likely lose two, as well. The likelihood of Alabama losing to either Ole Miss or LSU is high, but they will not lose both.
Who wins the SEC?
Chris: Alabama. While Tennessee is much improved, and will have its second shot at Alabama in the SEC Title game, the Vols (and the Gators and the Bulldogs) are still a few years away from consistently competing with Bama for conference championships.
Brendan: Alabama. The Tide is equivalent to "that kid" who had completed puberty by 5th grade and was twice as big as everyone else. This kid was never fun to play with during recess and everyone secretly resented him, unless of course he was on your team. Even then it wasn't as fun as when everyone was at the same level. Come on Nick, let the other kids play.