Top 5 Mascots in the SEC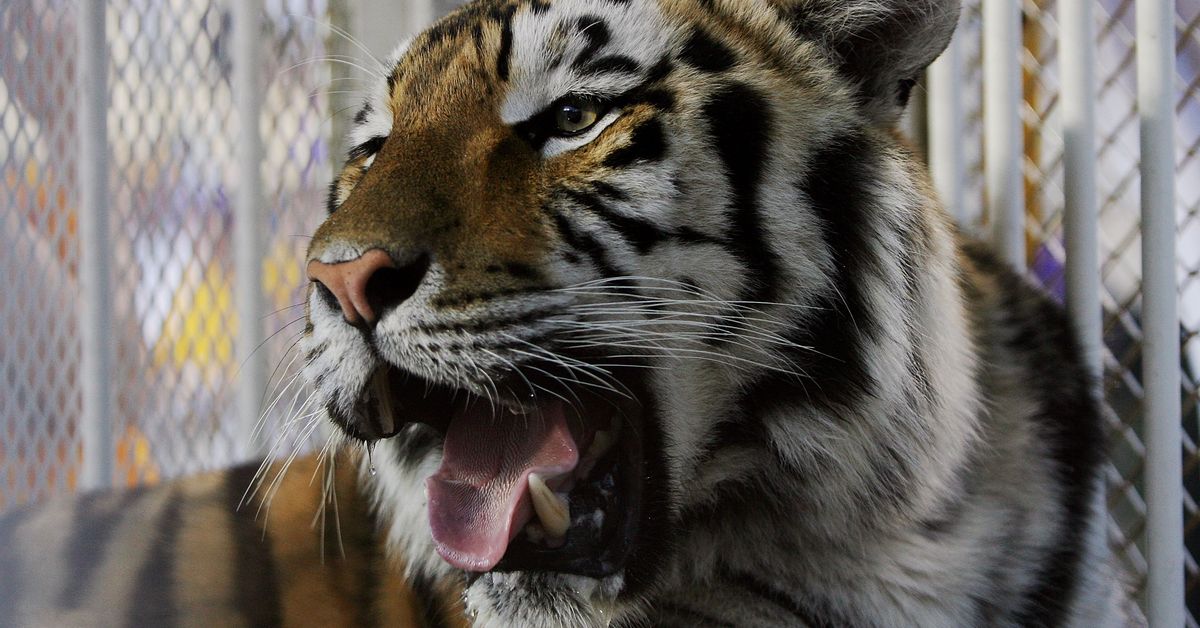 by Brendan Paschal
A mascot can make or break a college program. Alright, alright that might be a bit extreme, but a school's mascot is still extremely important. You might scoff at the idea, but at the end of the day, a mascot defines a school. How many USC fans say, "I'm a University of South Carolina fan"? The answer is nobody. They all say, "I'm a Gamecock." For this reason a mascot is vital to each and every program.
Now, not all mascots are created equal. For example, Auburn, LSU, and Missouri are all the Tigers, yet LSU deserves to be on this list while Auburn and Missouri do not. There are several key factors why this is the case, and I'm here to tell you why.  Before we go any further, let me make one thing clear. This article is specifically about mascots. Therefore, Smokey counts for Tennessee, while Auburn's War Eagle does not.
What Could've Been – Ole Miss
Ole Miss has struggled to find their identity in their search for a new mascot. Up until 2003 the school had Colonel Reb as their mascot. However, due to certain racial connotations that were attached to Colonel Reb, his long career came to an end. That left Ole Miss without a mascot. It was not until 2010 that the Ole Miss students pushed for a new mascot. This mascot would have easily surged them to number one on this list. But alas, it was just not meant to be.
5. Tusk – Arkansas
Kicking off the list is Tusk. This modern day mammoth makes the top five for several reasons. First of all, I am terrified of Arkansas' mascot. This creature is one of the largest living mascots, and has tusks (hence the name) growing out of his mouth. Second Tusk is original. As I mentioned earlier, a mascot defines a school. Arkansas separated themselves from all the other programs by going with Tusk. No other school has a Russian Boar for a mascot. Arkansas' football program (as of late) can be compared to a Razorback. They seem harmless and nonthreatening, yet once you get close enough to one, you see first hand just how dangerous they can be. Teams tend to sleep on Arkansas only to find themselves pinned down, and unable to escape. Tusk is a perfect match for this school, and is overall an epic mascot. Well done, Arkansas.
4. Reveille – Texas A&M
Reveille lands number four on this list. She deserves recognition for the amount of respect the Texas A&M community has given her since 1931. The tradition of Reveille is like no other, and the students (especially the cadets) learn the importance of her existence. Reveille is the highest ranking member of the Corps of Cadets. Reveille attends classes with students, and rumor has it, that if Reveille barks in the middle of class, the professor must dismiss class early because she is bored. The Aggies have a lot of traditions, but Reveille is by far, their best one.
3. Mike the Tiger – LSU
Although Auburn and Missouri are also Tigers, LSU deserves to be on this list for one obvious reason. Mike is real. And he is a boss. And he is a winner. LSU is the only school in the nation to have a live tiger for a mascot. Yes, Tigers are an excellent choice for a mascot. Tigers are the king of the jungle, and are one of the fiercest animals in the world. Yet, so many schools are tigers – to the point where it is a bit cliche. However, LSU separated themselves from every other school with Mike. He is a living, breathing, roaring tiger, which gives them a distinct edge over their opposing tigers. It has to be extremely unnerving trying to play football while having a tiger siting right next to you.
2. Smokey – Tennessee
Smokey makes it to number two on this list. Although his origins are fun to talk about, and his position of leading the team onto the field give him credibility to make this list, Smokey's most redeeming quality is his moxie. In the 1957 Sugar Bowl, Tennessee was playing Baylor. During those years Baylor had a live bear in the stadium. Smokey faced off with this bear, and lived to tell the tale! (Some even say he won). Smokey is a blue tick coon hound, which the American Kennel Club describe as "well-muscled but sleek and racy, never chunky or clumsy. The baying, bawling, and chopping bark of Bluetick Coonhounds in hot pursuit might sound cacophonous to some, but to coon hunters it's the music of the night". While it may be music of the night to hunters, Smokey's bark is a rallying cry to all Tennessee Vols.
1. UGA – Georgia
UGA, pronounced ugga, is by far the best mascot in the Southeastern Conference. You might be dumbfounded by this, even appalled. After all, a bulldog for a mascot is not original or epic. However, the University of Georgia has taken a seemingly generic mascot, and perfected it. UGA is one of the most recognizable dogs throughout the nation. He is by far the most popular bulldog mascot, and was ranked as the most popular mascot by Sports Illustrated in 1997.
UGA is found at every Georgia game. He is spoiled rotten, and lives a luxurious life that can be matched by only those in the top one percent. However, UGA does work hard on Saturdays. Every weekend that the Georgia Bulldogs play in Sanford Stadium, UGA takes a four hour drive north from his home in Savannah to Georgia's campus in Athens. Then, he endures the Georgia heat – the kind of heat that is twice as excruciating for bulldogs than humans – while patiently posing with fans. When UGA finally makes it into the stadium he continues to keep the crowd engaged between snaps. UGA's good looks, composure, loyalty to the program, and charisma makes him the best mascot in the SEC. At the end of the day, Georgia's mascot is just a "Damn Good Dog".
(Image from Good Bull Hunting )
(Image from smokeys-trail.com/Smokey/50-years.com)
(Image from LSU.com)