Three Weeks Left in the SEC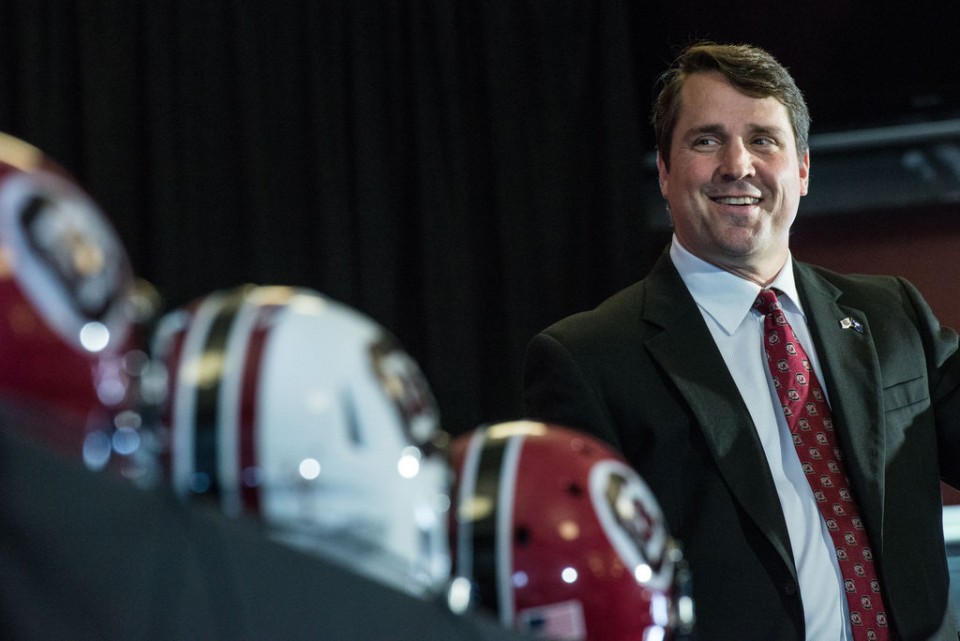 by Chris Paschal
Alright, did we get that out of our system America? Last night was fun, stressful, joyous and somber, but it is over. I am a Government major and even I am exhausted from last night. In fact, when I lay in bed this morning, I thought about sleeping in, maybe watching a little news… taking a holiday, if you will. But then I thought of two things, which fired me up to get out of bed. First, I have already used "my skips" for my 8:30 class, and then some… so I probably shouldn't miss anymore. Second, last time I checked, they're still playing SEC football on Saturday's. And for that I am forever thankful.
But then it hit me. In between my gasps for air while I ran to class, which I almost always do since I never leave on time, I realized we are down to our final three regular season games.
So here are my final predictions, and let's hope I get these a little closer than all the political pundits out there. Alabama is going to win the West. Duh. After a boring slugfest down in Baton Rouge, Alabama improved its record to 9-0 with Auburn being its only other challenge. Auburn, while they are the trendy pick, reminds me of George Clooney's work in Leatherheads… a lot of hype but not really his best work.
LSU, you are doing fine. I will write later in the week about your coaching search and who I think it should be. Keep your head above water and keep swimming.
Arkansas, I am proud of your ability to bounce back. You dominated Florida and got back to the fundamentals for Hog football.
Which, speaking of Florida, brings me to the SEC East. What the heck is going on, fellas? Florida or Kentucky with a win last week would have gave us some sort of picture. Instead, both lose and we have no idea what is going on. My prediction, and no, I have not picked up a drug habit, is that South Carolina wins the East at 7-5.
But what does that mean and how does that happen:
1. They beat Florida this weekend. I think it happens. Yes, South Carolina is young, inexperienced and doing this all with a Freshman quarterback. But, like a lot of my SEC West friends were saying, who the hell has Florida actually beaten? They beat Kentucky when the Wildcats still stunk, they barely beat Vandy, they beat a struggling Georgia team, and beat Mizzou. They lost to Tennessee and now Arkansas. I think they lose to the Game chickens.

2. Tennessee will win at home against Kentucky and Missouri, but then lose away against an annoying Vanderbilt team. They are rivals and by then the Volunteers will may be broken. Vanderbilt will get that win.

3. But, Vandy, dang it, if you don't lose to Ole Miss the week before the Tennessee game, I will be shocked.  I'm still on that Rebel bandwagon in terms of they have the talent, they just need to put it all together.

4. That leaves this weekend's game of the week on CBS. Auburn at Georgia. The Deep South's Oldest Rivalry. It could be fun, hard hitting, and passionate, but I got Auburn in that game.

5. Florida loses to LSU, in Baton Rouge… "It's gonna happen folks, believe me."
If, big if, those five things happen, the East is in a four way tie, with the tiebreaker going to South Carolina. But, in 2016.. anything is possible. The Cubs, the Cubs, won the World Series down 3-1. The Cav's beat the Warriors down 3-1. Hillary had a 75% chance of winning the election according to the New York Times… that's basically Trump down 3-1. Consider this as South Carolina is down 3-1.
(pic by: al.com)