There's No Way That Just Happened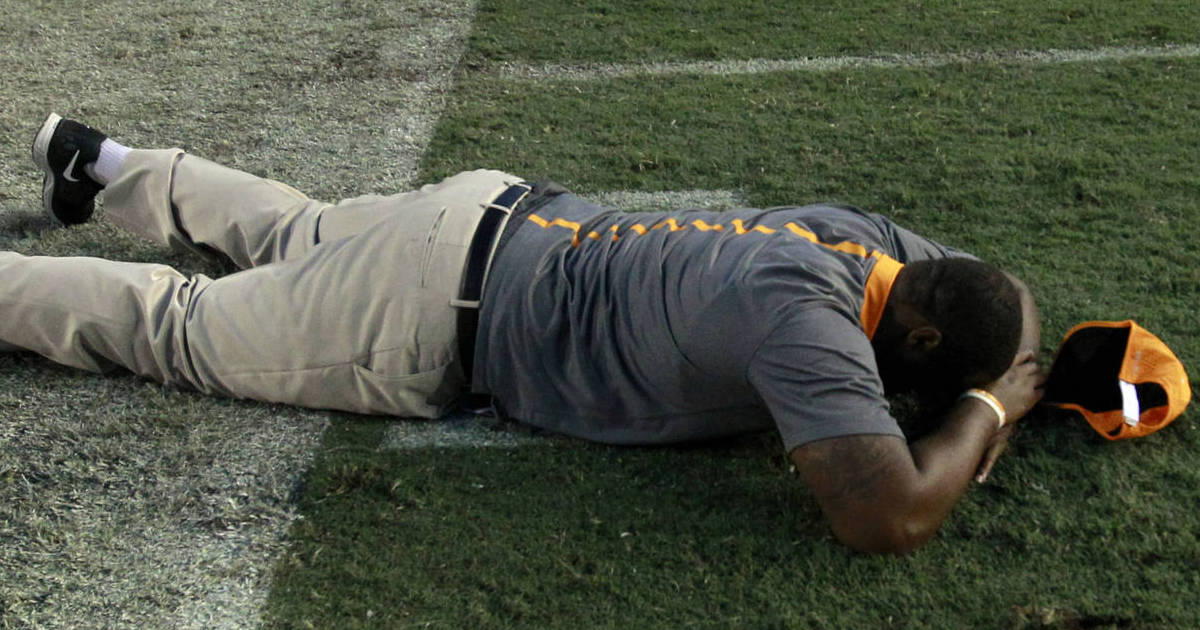 by Chris Paschal
*Author's note. Any word that is italicized is linked to a video.
College football is known to wantonly crush people's spirits and dreams. One second you have victory in your clutches only to see it dashed away by a freak play, an ill-intentioned bounce, or a tipped ball. Just these past few years we have had Auburn's Kick Six in the 2013 rendition of the Iron Bowl. Just a week earlier, Auburn had defeated Georgia on one of the most improbable Hail Mary's in SEC history. In 2016, Georgia again was the victim of a Hail Mary when Josh Dobbs of Tennessee launched a game winning pass into the endzone from midfield.
From Cal vs. Stanford's "The Play" to Flutie's miracle heave against Miami, college football is full of examples of unbelievable endings. But I am here to tell you that nothing, and I mean nothing, beats the craziness that was 2010's LSU vs. Tennessee. It may not be as iconic, but it cannot be outmatched in terms of sheer madness.
Let's set the stage. Are any of you at all surprised to find out that the most insane ending to a football game involved Derek Dooley, Les Miles, LSU's Death Valley, and a season defining upset? This game throughout the first three quarters had been a defensive slugfest. LSU was expected to easily defeat the outmanned Tennessee Volunteers. The Vols were still reeling from the turmoil that was Lane Kiffin and LSU was just a few years removed from a National Title and just a year away from appearing in another National Title. So to put it in the most simple of terms: LSU was loaded and Tennessee was a hot, steaming pile of trash.
But if the SEC has taught me anything it is that records, rosters, and pre-game predictions often mean nothing. This was freaking Tennessee, for crying out loud. They weren't going to just roll over and allow LSU to run all over them. In fact, by the final possession they had positioned themselves for an upset that would shake the SEC to its core. But this game was in Tiger Stadium. And things never go as planned in Tiger Stadium. Maybe it is the voodoo that is practiced in communities surrounding LSU, or the gumbo, or the magic of Death Valley, but in Baton Rouge SEC fans have come to expect the unexpected.
But this unexpected? Sit back and watch the insanity that was the final three plays of this instant classic. I have also provided the radio calls for both Tennessee and LSU.
(Featured Photo Provided By: "SportsBlog" )