The Mount Rushmore of the SEC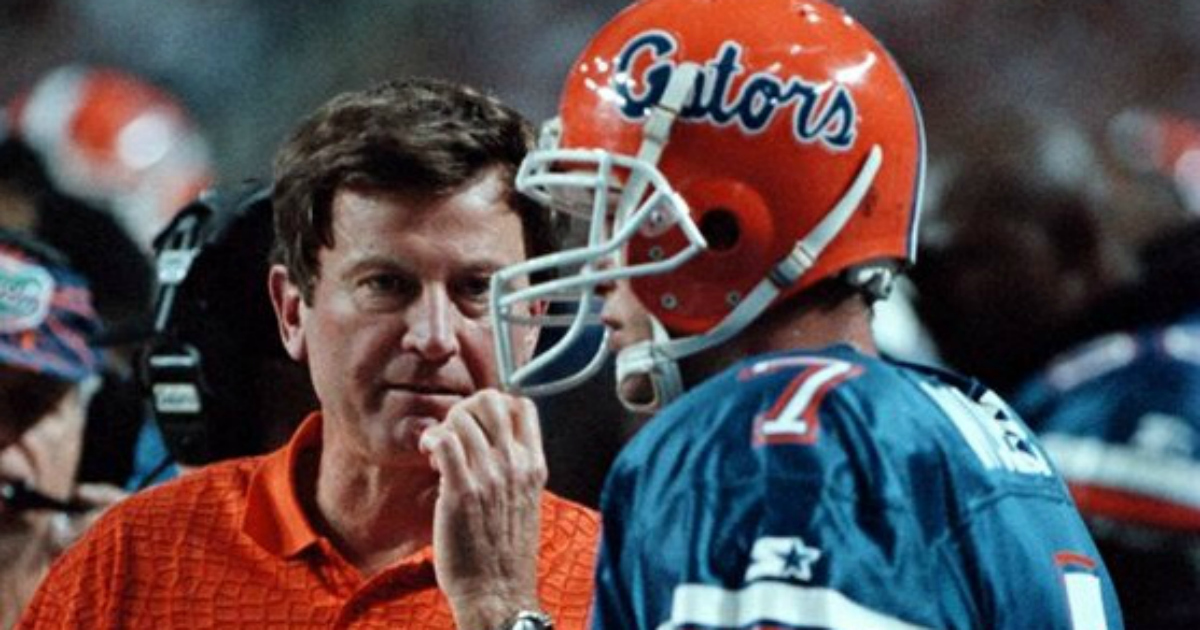 by Chris Paschal
Americans love their history, and they love to honor the men and women that made this country great. While there are plenty of examples of just that, there is no better example than Mount Rushmore. And while I think Mount Rushmore is a bit ridiculous (I mean, who came up with this? When faced with the question of how do we honor George Washington, Thomas Jefferson, Teddy Roosevelt, and Honest Abe, carving their faces into a glorified hill in the middle of South Dakota doesn't come to mind – is this the best we could do?), it is iconic.
But as ridiculous as it may seem (at least to me), Mount Rushmore has become a place where we can recognize the best Americans in our nation's history. It also starts interesting discussions like "who are the four best (fill in the blank)." So while we are at it, let's consider the SEC's Mount Rushmore. I realize that this mountain is going to exclude many great players. In fact, this Mount Rushmore is very much up for debate. So let's hear from you. Who's on your Mount Rushmore?
The SEC's Mount Rushmore: 
Bo Jackson: Not only was Bo a Heisman Trophy winner, he was also a two-time All-American. Bo Jackson rushed for over 4,300 yards in his career at Auburn. And he did that in basically three seasons, after missing almost all of his junior season due to injury. But the statistics and records, as impressive as they may be, don't tell the whole story. Bo gets the nod because in many ways, he resurrected Auburn football. The mid-70s were full of mediocrity, and the season before Bo arrived at Auburn, the Tigers had gone 5-6. Even worse, Auburn's last victory over Alabama was in 1972. A decade later, Bo leapt over the Alabama defense and fell into the end zone, giving Auburn its highly anticipated Iron Bowl victory, and announcing Auburn as a national power.
Herschel Walker: You can't have Bo and not have Herschel. Walker's statistics are just as impressive, if not more so, than Bo's. In three years, Walker rushed for over 5,000 yards. That's incredible. He won a Heisman Trophy and he helped the Georgia Bulldogs win its second National Title in 1980. Walker, like Bo, was fast, strong, tough and in incredible shape. He rushed the ball 36 times against Notre Dame in the Sugar Bowl. And that was normal. Including giving Larry Munson a reason to celebrate every game, Walker brought Georgia fans to their feet every time he touched the ball and helped facilitate the best back-to-back-to-back seasons in Bulldog history.
Archie Manning: Yes, Peyton and Eli had more impressive numbers. And no, Archie never won a Heisman. But  what Archie Manning did was more important. Archie rallied the state of Mississippi at a time where there was not much to rally. Mississippi was dirt poor, uneducated, and ripped apart by racism. Just years before Archie became a student in Oxford, the campus had literally become a war zone over the admittance of James Meredith, the school's first admitted black student. That's the image people had of Ole Miss. Archie changed that in a lot of ways. He was a prototypical poor Mississippian, but one who worked hard and brought glory to Ole Miss. He was so popular, and built such a fanbase, that Ole Miss fans throughout the state wore "Archie's Army" pins on game day. Unlike the other greats on this mountain, Archie basically did it all himself and carried Ole Miss to successes that have not been replicated since. In his three seasons as quarterback of the Ole Miss Rebels, he beat 'Bama twice, was named All-American twice, and won the 1970 Sugar Bowl in dramatic fashion. Archie Manning will forever be an SEC legend.
Tim Tebow: Plain and simple, Tim Tebow is the greatest to ever play college football. Better than Jim Thorpe, Red Grange, and Glen Davis. Better than Sammy Baugh, Archie Griffin, and Barry Saunders. Tebow is the best. At the end of his college football career, Tebow held NCAA, SEC, and Florida records. While some of these records will be and have been broken, it will be almost impossible to replace the leadership of Tim Tebow. The Gators won a lot while he was a student. Tebow helped win two National Titles, two SEC Titles, and helped win the Gators 48 games during his four years in Gainesville. Tebow accounted for 145 touchdowns, while only throwing 15 interceptions. Tebow was named to three All-American teams. Further, he won the Heisman Trophy, the Manning Award, the Davey O'Brien Award, two Maxwell Awards, and was named the AP Player of the Year. While "Greatest Player of All Time" can be debated, I think there is no debate about whether Tim Tebow deserves a spot on the SEC's Mount Rushmore.
So there it is. My SEC Mount Rushmore has two running backs and two quarterbacks. Not a single defensive great made it. No Cornelius Bennett, Reggie White, or Tommy Cassanova. Not a single Alabama player made it. No Lee Roy Jordan, Derrick Thomas, or John Hannah. No players from the 90s. No Peyton Manning and no Danny Wuerffel. No old timers like Don Hutson, Charley Trippi, or Frank Sinkwich. Heisman legends George Rogers, John David Crow, and Billy Cannon all missed the list. What about Sterling Sharpe? What about Eric Berry? What about Emmitt Smith?
The SEC is full of legendary players and great student-athletes. To make it on my SEC Mount Rushmore, though, you had to be more than a great player. You had to be the kind of guy that even a Tibetan priest would know. You had to be the kind of guy that changed the way the game was played. You had to be the kind of guy that would light up the eyes of an eighty-year-old man and the eyes of a fourteen-year-old kid. These four guys met those requirements and so much more. I wanted my Mount Rushmore to be the kind of place where fathers could point at the etched faces and be able to say to their sons, "Those are the greatest," and for their sons to be able to reply, "I know, dad."
(Photo Provided by: http://gridironnow.com/)