Thanksgiving Edition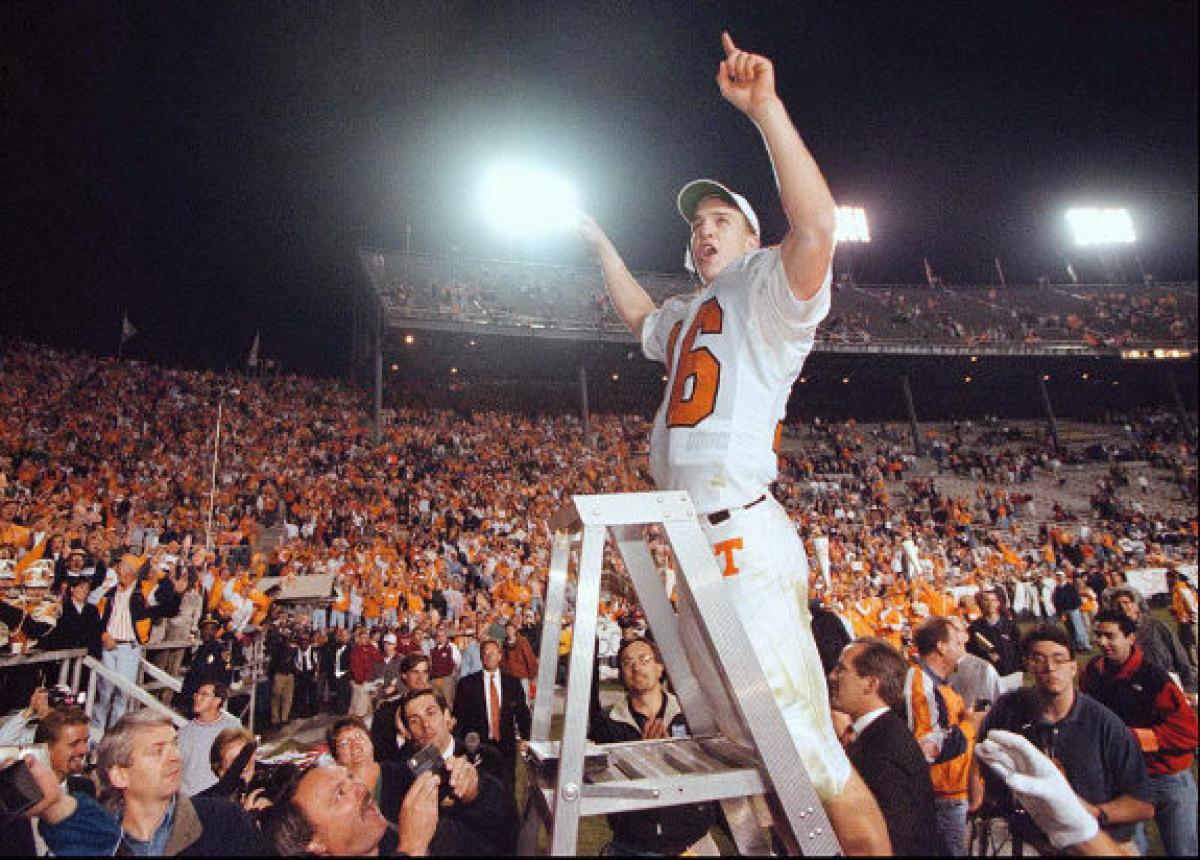 Thanksgiving is once again upon us and many of us have so many things to be grateful for. Whether it be mom still not knowing any of my grades this semester or the fact that I have only been beaten up by my little sister four times since returning home for the break. (I really have a great life.)
In the SEC we have a lot to be thankful for, as well. Here are the top five things SEC fans should be grateful for, according to Chris:
5. Vanderbilt won a conference game. This might not mean much to the Missouri and Kentucky fans, but it should mean a lot to SEC fans. While Vandy may always be the conference doormat, it is ideal when the conference doormat  at least gets a few wins. Anyway, isn't it the SEC mantra to be able to say: "our doormat could beat your third ranked Big Ten team"….
4. Dak Prescott is insane. In a year of mediocre terrible SEC quarterback play, Dak Prescott is a breath of fresh air. On a Mississippi State team that does not have as much talent as many of its closest neighbors, Prescott embodies the saying "put the team on his back." He has thrown only three interceptions this year. That is remarkable considering the number of times the Bulldogs throw the ball.
3. Florida and Tennessee look to bolster and rejuvenate the future SEC East. Georgia is talented but in turmoil, and the rest of the East is in shambles. But, with the return of the Gators and the Vols, the East could go back to its former glory years of the 1990s. The ten years following the 1992 SEC Championship game, Florida or Tennessee won SEVEN of the ten.
2. Recruiting. According to the "Rivals Top 100 Prospect" rankings, SIXTY-ONE of the top 100 prospects hail from the South. That is something every SEC fan should be grateful for.
1. Game Day Experience's in the SEC are remarkable. The first time I went to an Alabama game, I thought I was in a whole different world. My mother said it was like being on a movie scene. Athens was the same. Listening to the theme of 2001 Space Odyssey play as the Gamecocks ran out of the tunnel was amazing. The SEC has so many great tailgating, pre-game, game day atmospheres, which we should all be very grateful for.
In closing, the brothers of Front Porch Football are very thankful for our families, our friends, and for our camera man, Philip LeRoy, and our editor, Porter Crockard. A big Go Tigers and Roll Tide, respectively, to you both. We cannot thank the two of you enough for all that you do for us. I fear for what would happen if Clemson and Bama met in the National Title game…
Last, I am thankful to have Brendan as my brother, but in this context, someone that I can enjoy this website with. In a world that is gaining more and more communist-loving, America-hating, FIFA fans, it is good to know that I will always have you to watch some college football with. Thank you, brother.