Texas Bowl: Texas vs. Missouri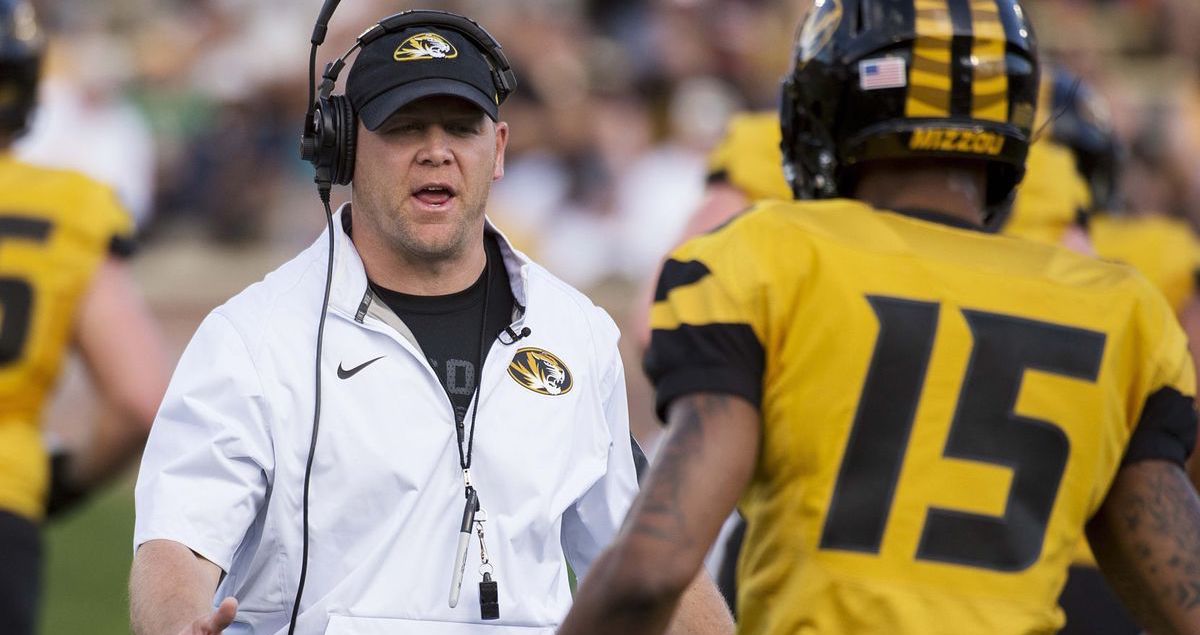 by Chris Paschal
Location: NRG Stadium, Houston Texas
Kickoff: Wednesday, 12/27, 9:00 PM
A brief pause in my vendetta against Missouri is in order as I try to realistically and fairly evaluate this year's Texas Bowl. Many people argue that bowl season has run amuck with too many teams receiving bowl bids, and while that may be true this matchup between two middle-of-the-pack football teams is actually a piece of counter-evidence to that assertion. This game means a lot for a few reasons. The most important reason is momentum heading into 2018.  Texas is bowl eligible for the first time since 2014, while the Missouri Tigers found a way to win their final six games after starting the season 1-5. The winner will surely look at this season as a success.
Take on Missouri: Missouri truly is a tale of two seasons. The first half of the season, the Tigers were outmatched. Blowout losses to Purdue, South Carolina, Georgia, and Auburn made it look like Missouri  was destined for another losing season. A resurgent offense coupled with a much easier second-half schedule and the Tigers became bowl eligible for the first time under head coach Barry Odom. Missouri is at their best when the offense can establish the run. Drew Lock and the passing game garners most of the attention, but Ish Witter, Crockett, and Rountree are just as crucial to Missouri's success.  Missouri's rush defense is pretty average, and the Tigers' pass defense is horrendous. Missouri can only win this game if they score more than 35 points.
Take on Texas: The Longhorns are the definition of pedestrian on offense. In a majority of their contests, Texas found a way to put up a decent amount of points despite their lack of yardage gained. The defense is one of the best run defenses in the entire country while simultaneously being one of the worst pass defenses.
But let's break Texas down by the numbers. Yes, they have a great run defense, but that stat is somewhat inflated because teams usually pass more against Texas than they run. In fact, when you remove the sack numbers from the opposing team's rushing attempts, Longhorn opposition has thrown over twenty more passes than rush attempts. Even with the sacks included, Texas ranks 101st out of 130 teams in the number of opposition rushing attempts. Is Texas a great run defense or an untested run defense? Texas's schedule really only has one bad loss on it – an opening weekend loss to Maryland who put up 51 points. The rest of the schedule has decent road wins over West Virginia and Iowa State, and features close losses to Pac 12 champs, USC, and Big 12 champs, Oklahoma.
Key to the Game: Can Texas make Missouri one dimensional? If this dominant run defense forces Missouri to put this game on Drew Lock, Texas has a good shot at winning. However, if Missouri is balanced, and can control the chains early in the game, Drew Lock will pick apart this Texas defense.
Chris's Prediction: There isn't one specific reason I am picking the Longhorns. First, Missouri lost their brains behind the operation when Offensive Coordinator, Josh Huepel left to become the head coach at UCF, taking the offensive line coach with him. Second, this game is one of the reasons Tom Herman was hired at Texas. You better believe that he is going to get his team ready to prove that Texas football is on its way back to the top. Third, the game is in Houston, so the Longhorn fanbase is going to be excited and loud. This will basically be a Texas home game. Fourth, Texas has a defensive line that gives Missouri's offense fits. Similar defensive lines (Georgia, South Carolina, Auburn) wore down Missouri late in games. Texas wins in a close one.
(Featured Image from the St. Louis Post-Dispatch)