SEC Spring Football Preview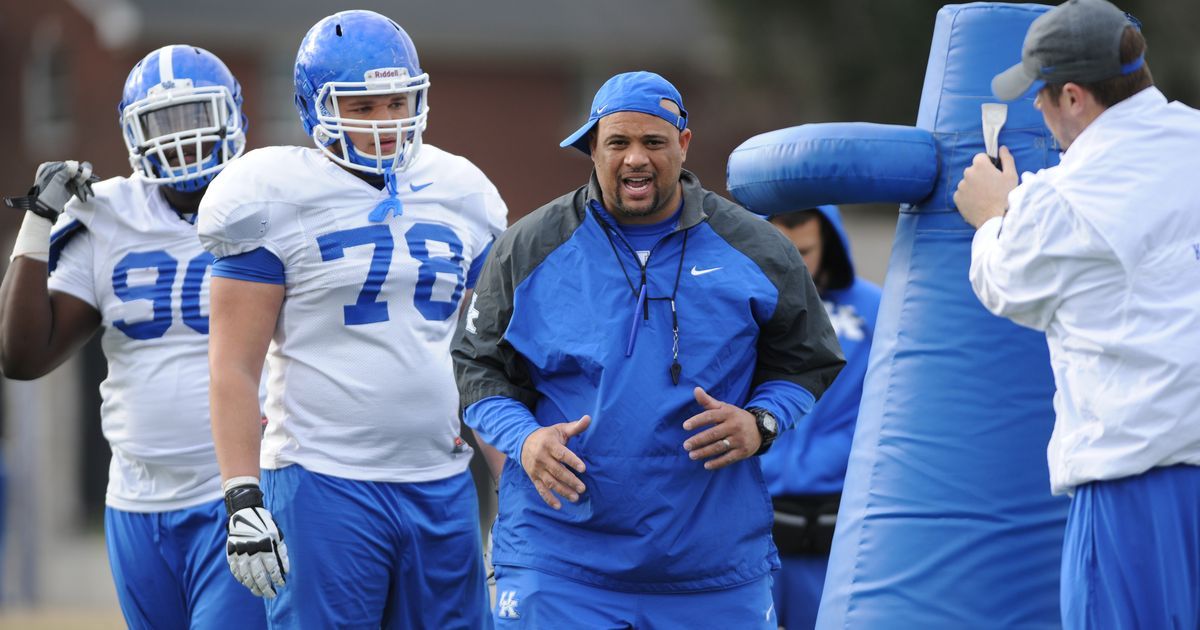 by Chris Paschal
It is Spring time once again in the South, and I could not be more excited. The trees are starting to bloom, the weather is starting to get warmer (well, kind of), and Spring Break is right around the corner (for some it is already here). To some people, Spring means trips to the beach, or to the lake, or just being able to put on a pair of shorts and enjoy the outdoors. For others, Spring means fun trips on golf outings, or listening to some Jimmy Buffett music, or watching the Masters and being swept away in the pageantry that is Augusta National.
But not me. As many of you know by now, I am kind of a loser. What fires me up about Spring is Spring Football, and I could not be more ecstatic than I am right now to dive into the biggest storylines surrounding SEC programs as they enter into spring practices. So before I black out from the influx of blood that just went to my head, let's dive into it.
SEC Storylines Heading into Spring Football
Alabama: Jalen Hurts played well last Fall as a freshman, but late into the season there were signs of immaturity that you cannot have at the quarterback position. He threw two picks against Auburn, accounted for 139 yards against Florida, completed seven passes against Washington, and completed just forty two percent of his passes against Clemson. Part of that might have been because he was inexperienced, and part of that might have been because he was playing tougher competition, but part of that also was because of the drama that was Lane Kiffin. Now Kiffin is gone and so is Steve Sarkisian. This Spring, Jalen Hurts and new Offensive Coordinator Brian Daboll need to hit the ground running and improve upon what was a good, but not amazing freshman campaign. Spring Game: April, 22, 2017. ESPN
Arkansas: It's pretty simple, Arkansas cannot afford to be one of the worst rush defenses in college football again if they are ever to break through mediocrity. Seven and eight win seasons are good, but Hog fans want to win nine or ten games a season. That won't happen if Arkansas cannot improve in their run defense. Spring Game: April 29, 2017. SEC Network. 
Auburn: Auburn has to learn from the debacle that was Jeremy Johnson in 2015. He had all the tools, a ton of hype, but couldn't put it all together in SEC play. Flash forward to December 14, 2016, and the "savior of the program" signs with Auburn. He goes by Jarrett Stidham, but to Auburn fans all they hear is that he was the top ranked JUCO player in the nation. This Spring will be crucial in making sure number one on paper translates to number one on the field. Spring Game: April 8, 2017. SEC Network. 
Florida: This time last year all we heard out of Gainesville was injury after injury after injury along the offensive line. And it showed come Fall. Florida was not very good, especially on the road against elite talent in protecting the passer. That needs to be a major area of focus this Spring. Spring Game: April 7, 2017. SEC Network. 
Georgia: To me, this is the most obvious storyline in the SEC: is Jacob Eason going to have a Matthew Stafford-like coming out party in his sophomore season? Comparing Eason to Stafford, Eason had a much better freshman campaign than Stafford did. The key is to capitalize on that and make it pretty dang obvious why Eason was a highly ranked prospect coming out of high school. If Georgia can make that happen this Spring, the Dawgs will be dangerous come this Fall. Spring Game: April 22, 2017. SEC Network. 
Kentucky: This may seem weird, but if I am a Kentucky fan, I want to make sure this Spring is focused on staying healthy, getting stronger, and continuing to improve. If Kentucky is to sustain a level of relevance – like they had under Rich Brooks in the mid-2000s – then this Spring has to have the same attention to detail that it had during the first few years of Mark Stoops. Spring Game: April 14, 2017. SEC Network. 
LSU: Yes, Leonard Fournette is gone. Yes, the front seven is decimated by departures to the NFL. So what? That happens every year to LSU, and every year they recruit well, and every year they have a talented roster. I'm not worried about that. What I am intrigued about, however, is the arrival of Matt Canada as Offensive Coordinator. The problem in Baton Rouge has always been the quarterback and the offensive passing game. Canada is supposed to fix all of those things, and he has a great record of doing so. But doing so in the SEC West could be his toughest test yet. If he can, I am absolutely terrified at how good LSU could be in the real near future. Spring Game: April 22, 2017. SEC Network. 
Mississippi State: We know who the leader is on the offensive side of the ball with the return of Nick Fitzgerald at quarterback, but with Richie Brown gone at linebacker, I do wonder who it will be on defense. Spring Game: April 8, 2017. SEC Network. 
Missouri: I'm just going to shoot you straight. I have nothing. Missouri finished last in the East last year, which means they were last in the entire SEC, which means that they would probably finish in the middle of the pack in the Big 12, which was where they were before they were in the SEC, which… hey wait a minute… anyone else thinking what I'm thinking? April 15, 2017. SEC Network. 
Ole Miss: The Rebels are about to enter into what will be a trying time in Ole Miss football history. Luckily, Rebel fans are kind of used to trying times within their football program. But, in my opinion, there is hope. The only way Ole Miss can survive the storm is by getting back to playing Landshark defense. The architect of those defenses was Dave Wommack, but after last season it was obvious he needed to leave. Under Wesley McGriff, Auburn showed great improvements on the defensive side of the ball, and now that McGriff is the Defensive Coordinator at Ole Miss, the Rebels hope they can get their defensive mojo back.  If Ole Miss can play solid defense, and Shea Patterson plays well enough to keep Ole Miss in games, then I could see the Rebels keeping their heads above water, even if it is barely. Spring Game: April 8, 2017. SEC Network. 
South Carolina: What do Will Muschamp defenses do? They have great pass rushers and play great pass defense. What happened late last season? The Gamecocks played lousy pass defense. It's year two under Muschamp, and the Gamecocks added a few pieces to their secondary on Signing Day. With the return of who may be the best pass defending linebacker in the SEC in Skai Moore, the Gamecocks need to find a pass rusher this Spring. Muschamp advertised after the 56-7 beatdown by Clemson that South Carolina needs to find pass rushers. Can they find one this Spring? Spring Game: April 1, 2017. SEC Network. 
Tennessee: Many, including myself, think that with the departure of long time starting quarterback Joshua Dobbs, Tennessee will actually improve at quarterback. That of course assumes that the Vols have a viable replacement at the quarterback position. This Spring has to be a good one for somebody. April 22, 2017. SEC Network. 
Texas A&M: This Spring, I want to know how deep A&M has become through recruting. The Aggies lose their starting quarterback, three NFL prospects at receiver, both their left and right tackle, and three of their best defensive football players. Does A&M take a step back, or do they have the depth that some of their SEC West rivals have? Spring Game: April 8, 2017. ESPNU. 
Vanderbilt: The Commodores lost the best player on their defense last year. Check that, they lost the best player on their team last year. Check that, they lost the best player in Vanderbilt history last year. That's right. Forget Jay Cutler, forget Zac Stacy, forget Carl Hinkle. Zach Cunningham was an All-American linebacker that was the soul of Vanderbilt football last year. Who will try and take his place on this year's team? Vanderbilt will try their inaugural "Spring Showcase" this Spring. 
(Image from Cincinnati.com)