SEC Power Rankings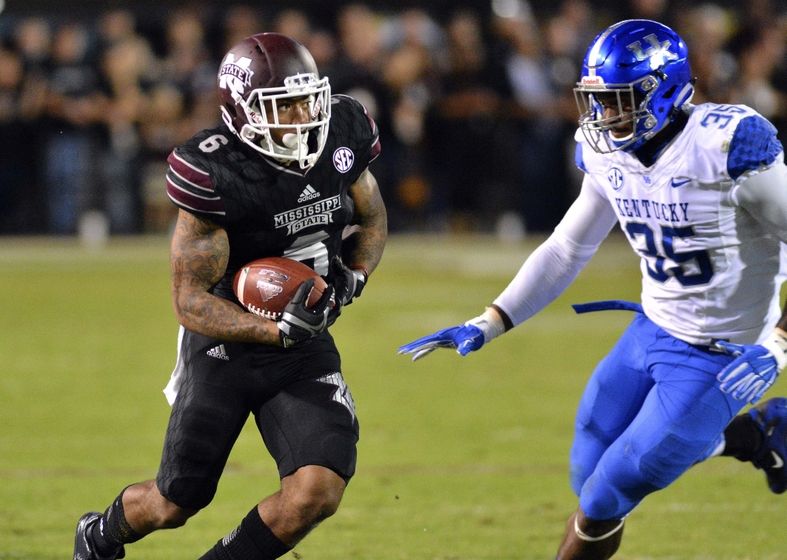 The SEC midterm grades were less than stellar. And to supplement last week's post, this week Chris has ranked the SEC in "Power Rankings". These are not rankings according to the win-loss totals, or division rankings. However, they are based off of where I think these teams stand if they all played each other. In other words, I am ranking these teams from best overall team to worst.
T-1. LSU
LSU is unbeaten and dangerous. They are starting to form into an overall juggernaut at every position on the field. The real question comes in a few weeks, however, when the Bayou Bengals have to go to Tuscaloosa to face a team that could make or break them.
T-1. Alabama
Alabama is on fire. They destroyed Georgia, dismantled A&M with an amazing four interception game, and held off a pesky, talented rival in the Tennessee Vols. The pressure of not being able to lose again this season may be useful for the Tide. They have really settled in after the Ole Miss game.
3. Ole Miss
This may come as a shock, but Ole Miss is extremely talented. I think they are more of the Alabama team than they are the Memphis team. They still have LSU rolling into Oxford, and that game could be the game that officially gets Hugh Freeze recognized as a premier coach.
T-4. Florida
Florida has shown a lot of resilience. They beat the number three team on this list, and played a helluva game against LSU. The Gators have a lot of talent, but I still worry that the Florida offensive line will be the achilles heel this season. This weekend will be huge down in Jacksonville.
T-4. Tennessee
Some may argue that the Vols should be UNDEFEATED as of today. 7-0. Or at least 6-1. Instead the Volunteers are 3-4. If they are able to win out their final five games, and finish 8-4, I look for this Tennessee team to have a monster season next year. I wrote at the beginning of the year that I thought they were a year away, but even still, I think this program has gobs of talent.
6. Mississippi State
They have really shown some resiliency this year. The Bulldogs were supposed to be the doormat of the West. Instead they have competed in almost every game they have played in. Dak Prescott just threw his first interception since middle school (or at least it feels like that). They have a solid team this season even though their record doesn't show it.
7. Georgia
These Dawgs have really let us all down. That being said, this defense is very talented, and the offense just needs a shot in the arm. That could come this weekend with an upset win against the Gators this weekend. They still have a shot of making it to Atlanta. If Georgia wins out, this season will have been salvaged.
8. Texas A&M
The Aggies have really been embarrassed these past few weekends. If you chalk up an L to the LSU Tigers, then this season, at best, will be 9-3. I think they will drop another game, or two, and what started as a promising season will lead to an interesting off-season.
9. Auburn
I know they have looked horrific this season, but I think that has come mostly with inconsistency at the quarterback position. This roster has the talent. The biggest question going into the off-season is how will this season alter recruiting plans.
10. Kentucky
Kentucky is not the most talented team, but I am convinced they will make it to a bowl game, a huge feat for the them. They have a great quarterback and a dynamic backfield. The biggest question for the Wildcats is whether or not Mark Stoops will jump ship for another job (possibly Miami).
11. Arkansas
They have had a rough season. This roster is average at best, but they seem to have rallied and started to turn things around. If they can upset either Ole Miss or LSU, this season could still be looked at as a victory.
T-12. Missouri
This is turning out to be a sorry season. Losing to the Commodores did not look good. If Missouri does not make a bowl game… I wonder if there are any murmurs around COMO about Pinkel's job.
T-12. South Carolina
With the record, and the flooding, and Spurrier leaving, this has been a really tough season for the Gamecocks. On top of all that, USC's top commitment suffered a season-ending injury last Friday night. The lone bright spot is this. The biggest games for Gamecock fans are in Columbia this year, (Florida and Clemson), and while an upset is as unlikely as me making the Dean's List, (just kidding, mom), I'm sure Williams-Brice will be excited for those games.
14. Vanderbilt
They got a conference victory. This was a great first step. If they upset Houston, then I think Mason keeps his job one more year. They have shown improvement.
---
And then, by popular demand, I will give an update on Clemson. I think after the drubbing they gave Miami that this might be the year Clemson makes a legitimate run at the National Championship. They are fast at almost every position, and Watson is a premier quarterback. The FSU game will be the last real test (unless you think the rivalry game against South Carolina should be considered a test), and Clemson will make the four team playoff. If they were in the SEC I would rank them tied for first with LSU and Bama. I look forward to seeing the Tigers play down the stretch. However, Brendan believes that if Tigers lose even one game they will not make the Playoff this year, even to a two loss LSU or Alabama.