Best Stadium Entrances in the SEC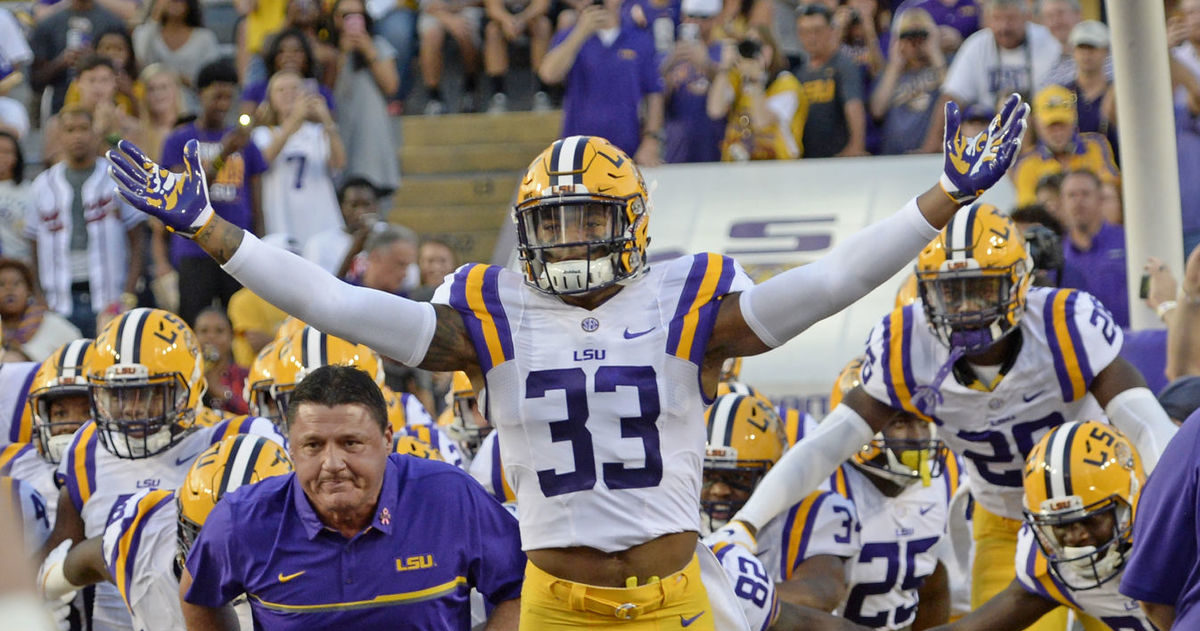 by Chris Paschal
Nothing fires up a SEC football fan quite like seeing his or her team take the field before a football game. In an era in which more schools play soul-crushing pop songs,  Katy Perry hits, and censored rap as their team enters the field of play, it is nice to see these teams still do it right. Without further adieu, here are the top three best stadium entrances in all of the SEC.
3. LSU Tigers
LSU has an intro video that will make your hair stand on end. This video screams LSU football, and Louisiana in general. It is intense, haunting, and epic. They play it before Saturday night games in Tiger stadium, and it gets the fans in a fervor pitch. Then the Tigers take the field–LSU is ready for football. Oh, and the fireworks that shoot off as they run onto the field are a nice touch.
2. South Carolina Gamecocks
The 2001 Space Odyssey Theme is an epic song to begin with, but until you hear it blaring through the speakers at Williams-Brice Stadium you don't understand how awe-inspiring it can be. You have to see it to believe it. I don't care if you are a Clemson fan, an opera singer, or Mother Teresea, once you watch South Carolina run onto the field, you want to strap on the pads and hit somebody.
1. Tennessee Vols
Not only one of the greatest field entrances in the SEC, but one of the greatest traditions in all of college football. Throughout the entire pregame you can feel the anticipation growing, and growing, and growing. Ultimately, the pregame reaches its climax as the Tennessee Volunteers enter the playing field "Running Through the T", formed by the Pride of the Southland. So many cool moments in the pre-game. At 4:15, Tennessee plays the opposing teams fight song, which is immediately followed with Rocky Top. At 6:10, the band starts its march back towards the home tunnel, as the band forms the "Power T", (my favorite part). And then at the 8 minute mark–goosebumps. I'm not a Tennessee fan, but I can watch this a million times, and still get fired up watching it.
Outside of the SEC, but worth mentioning (click on the school for video):
And the best in college football, Clemson:
(Image from theadvocate.com)