Porch Picks: Week 1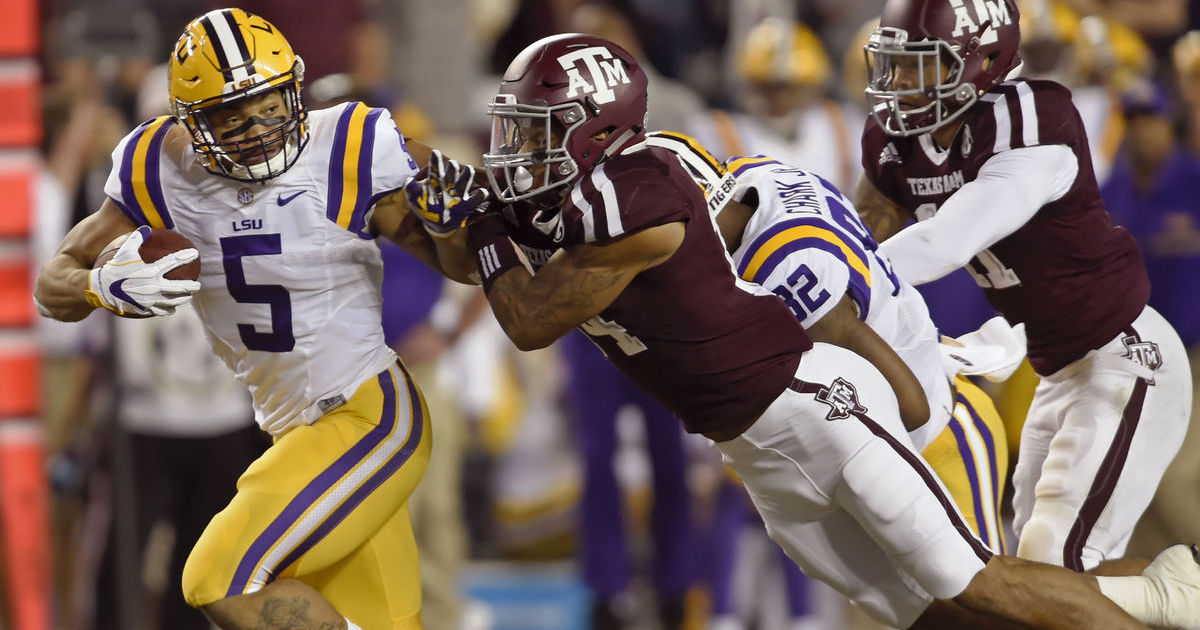 It's time for some SEC football! Chris hasn't been this excited since the last time mom cooked Chicken and Dumplings… that's pretty dang excited. This year, Front Porch Football will have four "pickers" pick 20 college football games every single week. Three will be permanent (Chris and Brendan, Co-Founders of Front Porch Football, and Michael Pavy, SEC and Gamecock super-fan and avid Front Porch Football contributor). The fourth will be a guest picker. The guest picker will be determined based on two factors – how much they contribute to Front Porch Football (like, share, and comment on posts) and the interest they express in picking games. This week's guest picker is Wofford Third Baseman, Max "Paco" "Caesar" McDougald. Max is a big time South Carolina fan, and he hails from Anderson, SC.
This year, we will track each picker's record throughout the season. As always, comment with who you think will win, and congratulations on making it through another long offseason.
SEC Games
Michigan vs Florida (Arlington)
Chris: Michigan
Brendan: Michigan
Max: Michigan
Pavy: Michigan
App State at Georgia
Chris: Georgia
Brendan: Georgia
Max: Georgia
Pavy: Georgia
Georgia Southern at Auburn
Chris: Auburn
Brendan: Auburn
Max: Auburn
Pavy: Auburn
BYU vs LSU (New Orleans)
Chris: LSU
Brendan: LSU
Max: LSU
Pavy: LSU
South Carolina vs NC State (Charlotte)
Chris: South Carolina
Brendan: South Carolina
Max: South Carolina
Pavy: South Carolina
Florida State vs Alabama (Atlanta)
Chris: Alabama
Brendan: FSU
Max: Alabama
Pavy: Alabama
Tennessee vs Georgia Tech (Atlanta)
Chris: Georgia Tech
Brendan: Tennessee
Max: Georgia Tech
Pavy: Georgia Tech
Kentucky at Southern Miss
Chris:Kentucky
Brendan: Kentucky
Max: Kentucky
Pavy: Kentucky
Vanderbilt at MTSU
Chris: Vanderbilt
Brendan: Vanderbilt
Max: Vanderbilt
Pavy: Vanderbilt
Texas A&M at UCLA
Chris: Texas A&M
Brendan: Texas A&M
Max: UCLA
Pavy: UCLA
Non SEC Games
Furman at Wofford
Chris: Short-haired dawgs.
Brendan: Terriers win huge.
Max: T-dawgs
Pavy: T-pups
Ohio State at Indiana
Chris: Ohio State
Brendan: Ohio State
Max: Ohio State
Pavy: Ohio State
Fordham at Army
Chris: Army
Brendan: Army
Max: Army
Pavy: Army
Maryland at Texas
Chris: Texas
Brendan: Maryland
Max: Texas
Pavy: Texas
California at North Carolina 
Chris: UNC
Brendan: UNC
Max: UNC
Pavy: UNC
Temple at Notre Dame
Chris: Notre Dame
Brendan: Notre Dame
Max: Notre Dame
Pavy: Notre Dame
Louisville at Purdue
Chris: Louisville
Brendan: Louisville
Max: Louisville
Pavy: Louisville
West Virginia vs Virginia Tech (Landover)
Chris: Virginia Tech
Brendan: West Virginia
Max: West Virginia
Pavy: Virginia Tech
Wyoming at Iowa
Chris: Wyoming
Brendan: Iowa
Max: Iowa
Pavy: Iowa
Washington at Rutgers
Chris: Washington
Brendan: Washington
Max: Washington
Pavy: Washington
(Featured image from The Advocate )