Music City Bowl: Kentucky vs. Northwestern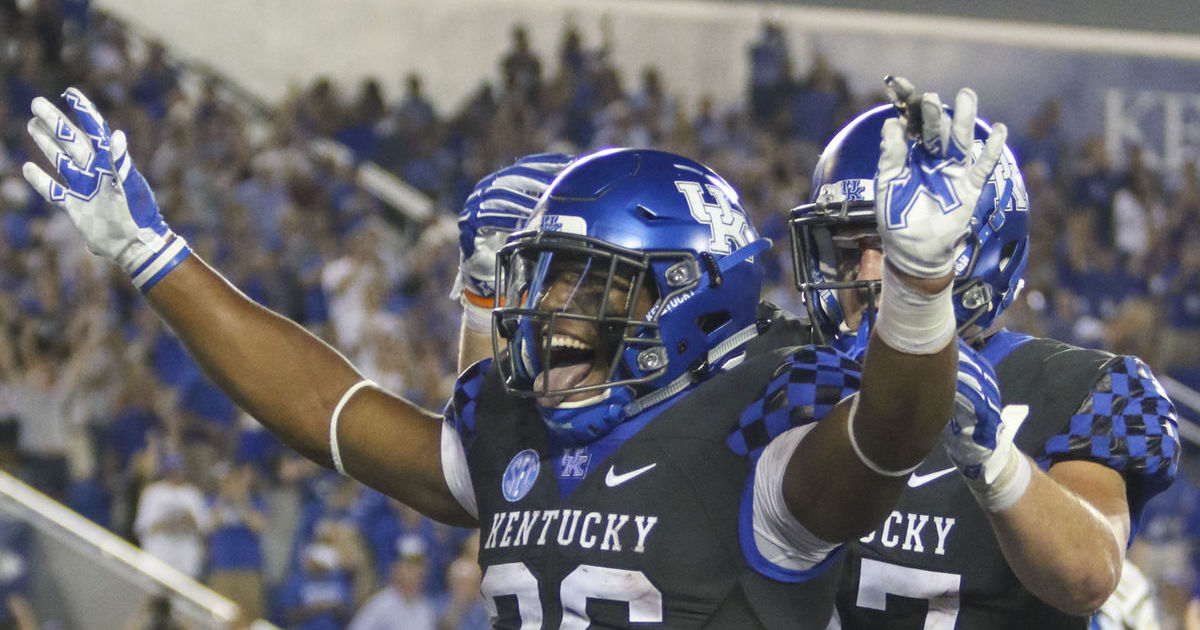 by Christopher Paschal
Location: Nashville, TN
Kickoff: Friday, December 29, 4:30 PM
Two Wildcats square off in the heart of Tennessee to close out the season, but one Wildcat needs a victory more than the other. Whether Northwestern wins or loses this game, I think most Northwestern fans would tell you that this was a successful season. On the other hand, a Kentucky loss to finish the season and most Kentucky fans would tell you the season was somewhat dissatisfying. Finishing 7-6 with the best roster Mark Stoops has had in a while, and in a year where Tennessee and Florida were historically horrible is less than ideal. Kentucky needs this one badly.
Breaking Down Kentucky: I'm not going to mince words here. Kentucky is horrifically average. The Wildcats can't throw the ball, they have an average rushing attack, they can't score points, the defense gives up a lot of points, opposing teams gain a ton of yards on this defense, and the quarterback position has been disappointing. Kentucky wins games because a few individual players find ways to have insane performances. The South Carolina game – Benny Snell carried the ball 32 times. The Tennessee game – the rushing attack featured some clutch runs. The Vanderbilt game – the defense picked off quarterback Kyle Shurmer four times. The most complete offensive performance for Kentucky that resulted in a win was the Missouri game. Missouri has a horrendous defense. Further, Kentucky has ended the season with two blowouts at the hands of the Georgia Bulldogs and Louisville Cardinals.
Breaking Down Northwestern: Northwestern features a balanced offense. There isn't anything too special on that side of the ball. Where Northwestern is magnificent is on the defensive side of the ball. The Wildcats boast a top 20 scoring defense and a top 10 rush defense, and while they have one of the countries worst pass defenses, most teams are unable to correlate passing success with scoring success. However, like Texas, Northwestern's top 10 rushing defense is due in part to the fact that nobody runs the football against Northwestern. It's obviously easier to stop the run when teams decide not to run the football. That being said Northwestern is a solid football team that wins games they are supposed to win (minus the Duke game). However, after watching some games (Michigan State and Iowa), reading some articles, and reviewing some stats, I strongly believe that Kentucky has faced tougher opponents in Georgia, Louisville, and Mississippi State (when they still had Nick Fitzgerald).
Key to the Game: Some may argue it is if Stephon Johnson can take advantage of this porous Northwestern pass defense, but I counter that Johnson is so inept at passing the football it doesn't matter what Northwestern's secondary looks like. The key to the game is Benny Snell, plain and simple. The man is by far the biggest weapon Kentucky has, and they are going up against an exceptional run defense. Give this Kentucky defense a lead and some confidence and who knows.
Chris's Prediction: The run game never gets going, Snell is stymied, Johnson tries to do too much, and the Kentucky defense is worn down by the second half. It is going to take a personal best performance by Ware, Jones, Edwards, Love, and company to try and keep this game played in the teens. They are capable of doing it, but unless Benny Snell puts the team on his back and Johnson passes for over 150 yards, I think Northwestern handles business. One huge bonus would be if Kentucky fans flooded Nashville. They definitely have the bigger, more passionate fanbase, and Nashville is an easy drive for a ton of Kentucky fans. The problem is that this football season is dead in the water, and Kentucky basketball has a home game in Rupp Arena against arch rival Louisville. Northwestern wins.
(Featured Image from Kentucky Kernel)