In A Perfect World of Coaching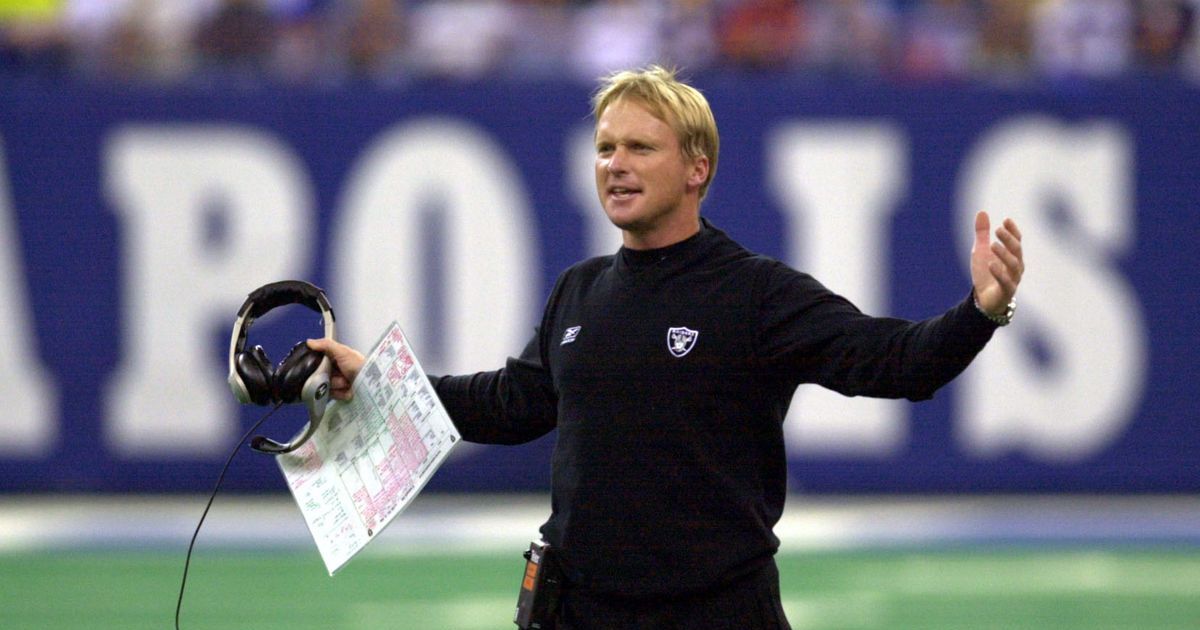 by Chris Paschal
It's no secret that the SEC has fallen on some hard times. But even the Pittsburgh Steelers, the New York Yankees, and the Boston Celtics fall on hard times. So how does the SEC reassert itself as the premier conference in all of college football? Coaching. Some schools are realizing that and it shows with the firing of McElwain and Jones. The players are always superior, the stadiums, fanbases, facilities, along with the money are always head and shoulders above the other conferences. However, the coaches have fallen off. So in a perfect world, here is who I would want coaching every SEC school. I'm not saying that this is likely, probable, or even possible. I'm just saying if this happened, it would be sick.
Alabama – Nick Saban. 
Auburn – Gus Malzhan: Doesn't look too bad now, does he?
Arkansas – Mike Leach: If Arkansas was able to go out and hire Mike Leach, it would be a game changer. Leach is the perfect fit, because he has been at Arkansas-like programs before and won. I'm not saying Texas Tech and Washington State are the same caliber of programs that  Arkansas is. However, I'm am saying in relation to their respective conferences, they are all middle of the pack programs. Not only could Leach be a massive headache for other teams in the SEC West, but he also has the "I don't give a damn what you think" mentality that could change things around in Fayetteville.
Florida – Chip Kelly: When was Florida their most successful? When they had an offensive innovator as their head coach. Notice I didn't say an offensive genius. Florida doesn't need another Xs and Os guy. What they need is a coach that does things totally different, and a coach who is 100% original. Spurrier  and Meyer were both that. And I think Kelly is, too.
Georgia – Kirby Smart: Few experts could've told you that Georgia would be where they are today in such a short time period. Smart is the perfect fit for the Dawgs… this is just the start of a Georgia dynasty in the East.
Kentucky – Mark Stoops: However, he needs to finish the season with eight wins.
LSU – Ed Orgeron: Strong chance that he finishes his first season 9-3. If he does, he is safe, and could rake in a phenomenal recruiting class.
Mississippi State – Dan Mullen: I think Mullen loves both the challenge and the safety that is Mississippi State football. Yes, there will be ups and downs with Mullen, but that is the nature of the beast with their program.
Missouri – Nobody: As the red headed step child of the SEC, Missouri will continue to struggle regardless. Only a miracle from above can save them.
Ole Miss – Charlie Strong: 
I like a few guys here. Chad Morris, Les Miles, and Mike Leach in particular. Yet, Charlie Strong feels like the kind of guy who would not only stabilize a tough situation, but he's also the kind of guy that has the energy and temperament to give hope to this program. While the other 
aforementioned three
 would all bring different things to the table, I don't see any of them being as good a fit as Strong. He knows defense, how to recruit, and would set the tone that Ole Miss is in it for the long haul.
South Carolina – Will Muschamp: It makes me happy that everyone who hated on Muschamp is now staring down the barrel of what looks like at least an eight win team. And that is two years removed from a 3-9 team that lost to The Citadel.
Tennessee – Jon Gruden: This isn't going to happen, but if it does, this could be an amazing hire. Gruden has called Tennessee his "dream job." He's not only a phenomenal coach, but a fantastic brand. Every kid in the country knows who Jon Gruden is. He could recruit nationally, which is a great trait to have in the state of Tennessee. Other coaches in the SEC have easier jobs recruiting because they have Atlanta, south Georgia, Charlotte, Memphis, New Orleans, Northern Alabama, and the Florida Panhandle all in their back yard. Knoxville is tough to get to, even for some kids from Eastern Tennessee. You need to have a guy that can literally walk into a high school in California, and have every kid know who he is. Plus, he knows how to coach a mean hard count…
Texas A&M – Bob Stoops: That's right… Big Game Bob is joining the SEC after years of trolling on it. Bob Stoops knows that part of the country, but more importantly, the high school coaches know him. Stoops won a lot of ball games for the Sooners, and after a year away could he pull an Urban Meyer going for round two at a big time program? A&M is starving for success, and if Sumlin finishes the season with six or seven wins, I would make the call to Bob Stoops.
Vanderbilt – Derek Mason: For now at least.
So there you go… an SEC that has Nick Saban, Kirby Smart, Jon Gruden, Will Muschamp, Chip Kelly, Bob Stoops, Derek Mason, Dan Mullen, Gus Malzhan, Mark Stoops, Ed Orgeron, Charlie Strong, and Mike Leach in it. Could you even imagine?
(Featured Image form USA Today )