Give Chavis Time at Texas A&M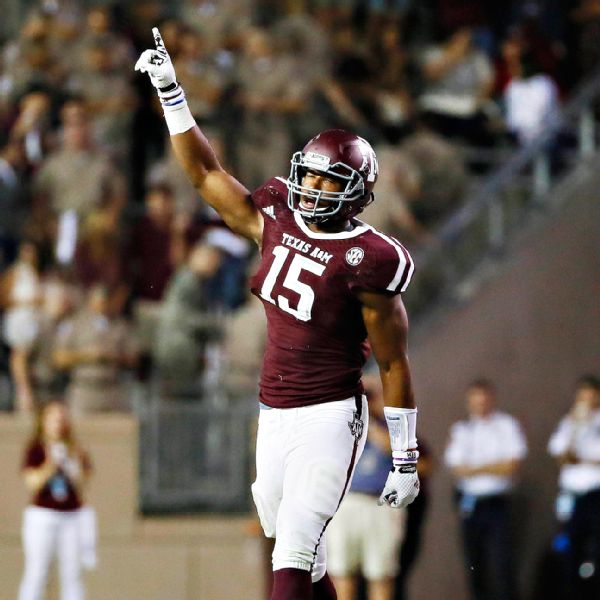 In 2012, the Texas A&M Aggies burst onto the scene in the SEC West. That year, they had Heisman Trophy winner in a player that was much more than a Heisman Trophy winner, won an upset victory at Alabama, and delivered a huge Cotton Bowl beat down against perennial SEC foe, Oklahoma. Life was good for the Aggies, and it looked like the move was a huge success. But, the hype and excitement that surrounded the program its first year in the SEC were quickly diminished by the drama that engulfed Johnny Manziel. Losses to Bama, Auburn, and LSU reminded A&M fans that they weren't one of the big boys yet, and a season with high expectations ended short of 10 wins.
The next year, A&M learned that if you are going to establish yourself in the West, you must have a defense. A&M not only had one of the worst defenses in the SEC (36.6 points allowed per game in league play, 12th in the SEC), but they were one of the worst in the Nation (104th in the Nation in total yards, 103rd in the nation in yards per rush, and 111th in rush yards per game). Horrifying.
So the answer was to bring in John Chavis, the longtime defensive coordinator at Tennessee (1995-2008) and LSU (2009-2014). Chavis knows a little something about big-time defensive football. His defenses at LSU were juggernauts, with Chavis coaching close to 20 players selected in the NFL Draft and receiving the 2011 Frank Broyles award as top college football assistant coach in the country. And Chavis has a great program to with. A&M has had some great defensive teams in the past, and they are located in maybe the best recruiting state in the country. Not to mention that A&M's defense benefits from having one of the biggest home field advantages in the nation, Kyle Field.
But this year, it is going to be painful for Chavis to watch as his defense fails to meet his high standards. The Aggies' best defensive player is the talented sophomore Myles Garrett (11.5 sacks in 2014), but even he is not yet the defensive lineman that some of his counterparts at other SEC schools are. Garrett is not particularly good against the rush and when you couple that with the fact that this defense does not really bring back a lot of defensive talent, it is more than a little worrisome. Aggie fans are quick to remind everyone that they bring back 10 of their 11 leading tacklers from a season ago. True – they have a lot of pieces returning. But for a team to rely on returning starters, the key is that the starters are good. The secondary may be a bright spot, but even then, talented, players like CB De'Vante Harris are too inconsistent for this unit to be considered elite. And the linebacking corps (young but talented) is going to be swallowed up by opposing offensive linemen that are unimpeded because of the subpar defensive line play.
This year has the potential to be A&M's worst season in the Sumlin era. Now that Chavis is in charge of the defense, the combination of Sumlin and Chavis could lead to future January bowl games and possible SEC West championships. But not this year. A&M fans should probably be, maybe not happy, but content with seven wins. Sometimes you have to take a step backwards before making a leap forwards. Chavis will help A&M make those leaps in recruiting and coaching, but we won't see the full impact this year.