The SEC's Greatest NFL Players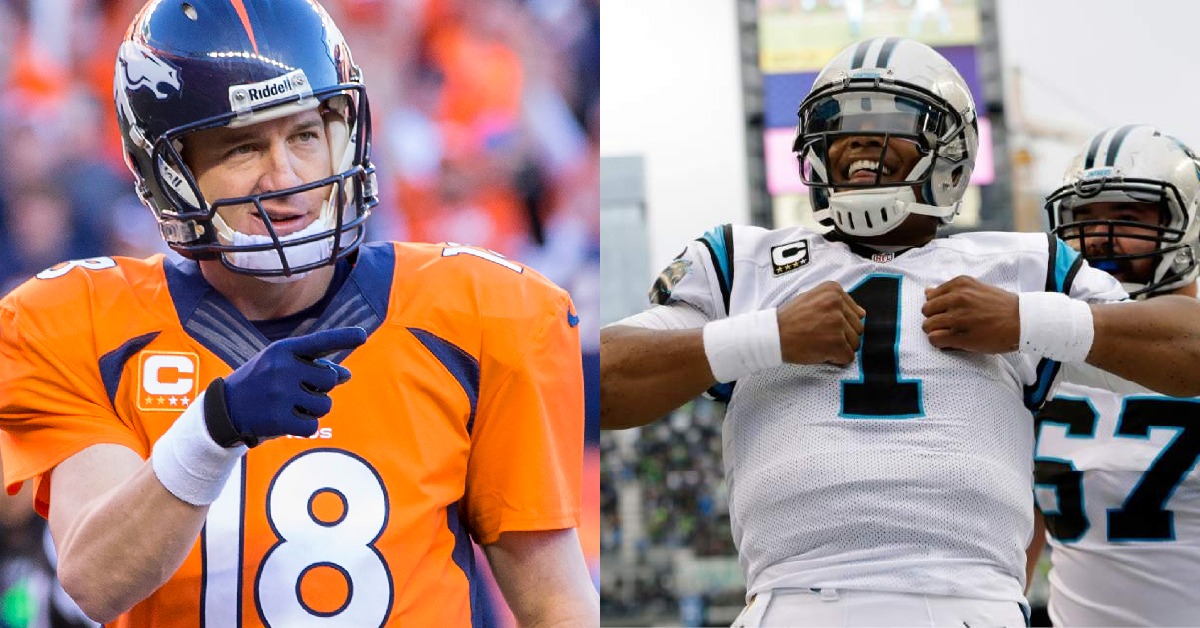 by Chris Paschal
Since 2005, the SEC has had the most players drafted in the NFL Draft, and with the NFL Draft just a few days away I started thinking about some of the greats. NFL Greats, not College Greats (looking at you Tim Tebow). Thinking purely of the best NFL players who played in the SEC, here is my list:
Alabama:
Derrick Thomas. One of the greatest pass rushers in NFL history, Thomas was named first or second team All-Pro six times and was inducted into the Hall of Fame. He recorded over 126 sacks in his 11 year career and is considered one of the greatest linebackers of all time. Thomas unfortunately passed away in 2000 at the age of 33 from a blood clot.
Honorable Mention: Bart Starr, Ken Stabler, and Joe Namath are all NFL Hall of Famers and Super Bowl winning quarterbacks, however, none were quite as elite as Thomas. Starr was a product of Vince Lombardi's well-oiled machine, and both Namath and Stabler threw more career interceptions than career touchdowns.
Arkansas:
Lance Alworth. This one is pretty obvious to me seeing as Alworth owns or co-owns multiple NFL records. Alworth was a fast, dynamic, pro receiver. He was named All-Pro multiple times, he is a Hall of Famer, and was named to the NFL 75th Anniversary All-Time Team.
Honorable Mention: Dan Hampton, Hall of Famer, six time All-Pro selection, Super Bowl winning defensive tackle for the Bears in the 1980s. Steve Atwater, three time All-Pro selection, two time Super Bowl Champion, and anchor of the Bronco's defenses of the 1990s.
Auburn:
Kevin Greene. He currently ranks third as the NFL's all-time career sack leader. He is a Hall of Famer. Greene was named All-Pro three times, and he was named a Pro Bowler with three different teams.
Honorable Mention: Takeo Spikes, two time Pro Bowler, All-Pro in 2004, and one scary dude. Cam Newton, three time Pro Bowler, All-Pro in 2015, and is still playing at a high level. Willie Anderson, three time All-Pro selection, four time Pro Bowler, and an AFC North legend at offensive tackle.
Florida:
Emmitt Smith. He is the all time leading rusher in NFL history. Smith holds the record for the most career rushing touchdowns in NFL history. He won three Super Bowls. Also, he is considered one of the greatest to play professional football. How is it not Emmitt Smith?
Honorable Mention: Jevon Kearse, nicknamed "The Freak," was a three time Pro Bowler, and an All-Pro in 1999. Cris Collinsworth was a difference maker in the Bengals passing attack, being named a three time Pro Bowler and a four time All-Pro.
Georgia:
Fran Tarkenton. He was a nine time Pro Bowler, the 1975 MVP, and is a Pro Football Hall of Famer. He is still regarded as not only one of the leagues most winningest quarterbacks, but also one of the league's most athletic quarterbacks. If it weren't for the Dallas Cowboys and the Pittsburgh Steelers, Fran probably would've had a few Super Bowls, too.
Honorable Mention: How about two guys that may very well be Hall of Famers themselves soon enough. Champ Bailey, cornerback, is regarded as one of the greatest defensive players in NFL History, and Hines Ward, regarded as one of the most physical receivers in NFL History, is a two time Super Bowl winner and a five time Pro Bowler.
Kentucky:
Tie. Dermontti Dawson and George Blanda. Dawson is one of the greatest centers in NFL history, and one of the greatest offensive linemen in Steeler's history. Dawson was named All-Pro six times. Dawson played in over 180 NFL games, and is a Hall of Famer. George Blanda played pro football for 26 years, an NFL record, and not only played quarterback, but also kicked. Blanda was the gun-slinging quarterback. He was the face of the Oilers in the 1960s, and then was an outstanding placekicker for the Raiders in the 1970s. At the age of 48, Blanda kicked 21 field goals. Blanda, too, is a Hall of Famer.
LSU:
Jim Taylor. I don't know much about the pre-1970s NFL, but I do know that most of the 1960s was dominated by the Packers, and that Jim Taylor was the engine that kept the Green Bay offense running. Taylor rushed his way into five Pro Bowls and onto six All-Pro teams. He is a pro football Hall of Famer.
Honorable Mention: Both Kevin Mawae and Alan Faneca are future Hall of Famers. Both were dominant offensive linemen during the 2000s and were both named to multiple Pro Bowls and All-Pro teams.
Mississippi:
Patrick Willis. Willis just recently retired, which has surprised a lot of people. During his eight year career in the NFL Willis thrived at linebacker. Willis was named to seven straight Pro Bowls, was named first team All-Pro five times, and second team All-Pro once.  Not only was he a great tackling defensive player, but he did well in pass defense as well, intercepting eight passes and returning one of them 86 yards for a touchdown.
Honorable Mention: Eli Manning is a two time Super Bowl winning quarterback in which he was named Super Bowl MVP in both, and is the face of the New York Giants. Charlie Conerly was league MVP in 1959 and named All-Pro three times as the quarterback for the New York Giants in the 1950s.
Mississippi State:
Eric Moulds. Moulds had a wonderful pro career being named All-Pro three times. He was one of the more dominant receivers throughout the late 1990s and into the mid 2000s, setting a few Buffalo Bills receiving records.
Honorable Mention: Defensive backs Walt Harris and Fred Smoot both had strong careers in the NFL.
Missouri:
Kellen Winslow. Winslow was one of the greatest tight ends in the history of pro football. He was named All-Pro four times and is a Hall of Famer. Winslow was also named to the NFL's 1980's All-Decade team.
Honorable Mention: Andy Russell was one of the earliest pieces to the Pittsburgh Steelers "Steel Curtain." Russell was named to numerous Pro Bowls, was named to four All-Pro teams, and was a part of the Steeler's first two Super Bowl teams. He was named to the Steeler's All-Time team.
South Carolina:
Sterling Sharpe. If it hadn't been for a neck injury that cut Sharpe's career short, we would be talking about a Hall of Fame receiver. Sharpe led the league in receiving yards, touchdowns, and receptions multiple times throughout his career. He was named All-Pro five times during his seven year career and he is a member of the Packer's Hall of Fame.
Honorable Mention: John Abraham, a former first round draft pick, was named to four All-Pro teams and five Pro Bowls. A pass rushing specialist, Abraham in fourteen years accrued over 133 sacks and forced 46 fumbles.
Tennessee:
Tied. Reggie White and Peyton Manning. This is impossible to choose. First, Reggie White. White is ranked second all time in career sacks, was named to 13 All-Pro teams, and was twice named the NFL's Defensive MVP (1987, 1998). He was dominant throughout the 1980s and 1990s and is a Hall of Famer. Though he passed away at the age of 43, White will always be remembered as one of the greatest to ever play professional football. His jersey number 92 was retired by both the Eagles and the Packers. Manning is just as impressive. The two time Super Bowl winning quarterback holds almost every NFL passing record under the sun, including career passing yards, career passing touchdowns, and career wins. He, too, was named to many All-Pro teams, and he was league MVP five (that's right, five) times.
Honorable Mention: John Henderson, Albert Haynesworth, Eric Berry, Jason Witten, Peerless Price, Jamal Lewis, Doug Atkins, Dale Carter, Al Wilson. Dang, Tennessee can produce some NFL talent.
Texas A&M:
Lester Hayes. Coined "Lester the Molester," a nickname that probably wouldn't cut it in today's PC culture, was a fantastic, physical cornerback in the 1980s. He was an integral part of both the Raiders' Super Bowl runs in the early 1980s, and just like the rest of the team, Lester played with some attitude. He was named All-Pro six times, led the league in interceptions in 1980, and was named the Defensive Player of the Year in 1980.
Honorbale Mention: Kevin Smith was a dominant defensive back for the Cowboys in the 1990s, and would have had a more memorable career had injuries not hampered him throughout it. And if Von Miller keeps up the way he has been playing, he may not only be one of the greatest defensive players of the 21st century, but a Hall of Famer, as well.
Vanderbilt:
I'm sorry, but it has to be Jay Cutler. He's had a pretty good career, set a few Bear's franchise records, and he has been to a Pro Bowl. While he may not win a bunch of games, Cutler does throw for a ton of yards and he is a pretty entertaining guy. And if this list was about greatest alumni per school, I'm guessing Vanderbilt would have a much more impressive list.
(Image provided by: Conservative Tribune. )
(Image provided by: Conservative Tribune. )