Citrus Bowl: LSU vs. Notre Dame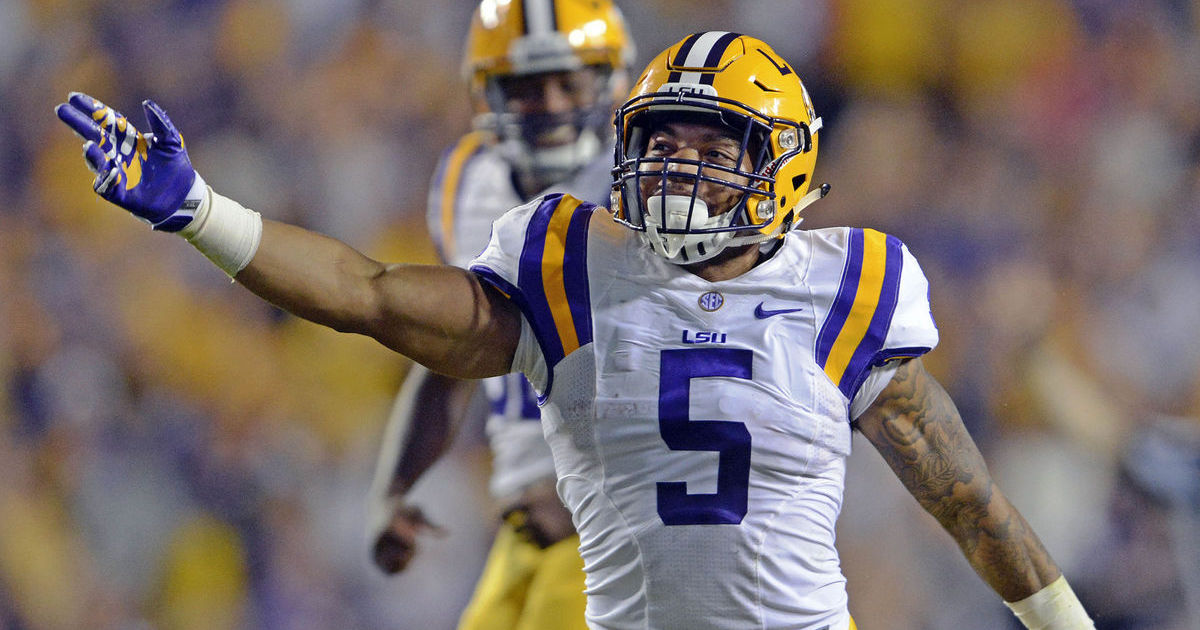 by Christopher Paschal
Location: Orlando, FL
Kickoff: January 1, 2018, 1 PM
The last time Notre Dame and LSU got together was in 2014, and it was quite a game. I think you can expect the same type of game this New Years Day. Derrius Guice will play for LSU, but Arden Key will not. Linebackers Corey Thomspon and Donnie Alexander will also be out. Are the Tigers deep enough to compete with the Irish? You bet they are.
Breaking Down the Tigers: LSU has one of the best rosters in the country. That's not a surprise. The rushing attack is solid (evidence of a good offensive line). And although he might not be Peyton Manning, Danny Etling has been efficient at quarterback. Plus, this LSU team doesn't feel like the same team that got blown out by Mississippi State and embarrassed by Troy. The offense has a plethora of playmakers. Everyone knows about Guice, but his teammate, Darrell Williams (over 700 yards rushing), isn't too bad either. At 6-1, 230, Williams has the size and speed (ripped off a 77 yard run this season) needed to spell Guice. Russell Gage is a great speed sweep option, too. At receiver, senior DJ Chark has had a fine season, and he will be looking to have a big game to improve his NFL Draft stock. On defense, LSU still has some of the best athletes in the country, even if three of its starters are injured. LSU is nationally a top 25 rushing defense, scoring defense, passing defense, and total defense. They can pressure the quarterback, too, sacking the quarterback 35 times, ranking LSU in the top 25 in that category, as well. Feels wrong to mention just one defender, but look out for Devin White, an All-SEC and 2nd Team All-American linebacker.
Breaking Down the Irish: Unlike most SEC-focused writers, I actually like Notre Dame. With that being said, Notre Dame is limping to the finish line. The vaunted Notre Dame defense was abused throughout the month of November. And yes, the Irish had to play Miami and Stanford, but they also were shredded by Wake Forest and Navy (yes, I know Navy is the second best rushing team in the country, but c'mon). And it's not like Notre Dame is catching a break with LSU. If Wake Forest can rush for over 200 yards on Notre Dame, then LSU can too. If this game was being played in September, then I would put money on Notre Dame's defense playing well, but where LSU ranks in the top 25 in most defensive categories, Notre Dame ranks in the top 50 (49th in run defense, 51st in pass defense). On offense, Notre Dame has a strong rushing attack (7th nationally in rushing yards per game), and a quarterback that manages a lot of games. Starting quarterback Brandon Wimbush isn't going to win Notre Dame the game if it comes down to it.
Key to the Game: Will Notre Dame be able to make the plays needed to win the game? I have faith in LSU's defense showing up and playing the run well, even with the injuries and missing starters. Yet, will Notre Dame be able to tame this Tiger rushing attack. And will Notre Dame be able to sustain drives on offense? Last year LSU had a month to prepare for an offense much more dangerous and explosive than Notre Dame's, and played with so much speed and so much passion that the game was over by half time. Can Notre Dame prevent LSU from forcing turnovers and can Notre Dame protect Wimbush in the pocket?
Chris's Prediction: I think the TaxSlayer Bowl will be the low point for the SEC this bowl season. I think the Citrus Bowl will be the high point (minus the CFP semifinals). Remove the College Football Playoff games, and this game might be the most intriguing. Two traditional powers battling it out in a significant bowl game. Both teams feature future pros on their rosters, and both have a rushing attack that is feared by their opposition. Having said that, to I think LSU beats the breaks off Notre Dame. The Notre Dame rushing attack will have moderate success, but there will be points throughout the game where Wimbush will be called upon to make a play. When those situations occur, LSU is at their best. Meanwhile, LSU is going to rush for over 200 yards, and Etling will complete some big throws. Bold (and I mean extremely bold) prediction – LSU's offense outgains Notre Dame's 2:1. That's right, I said for every yard Notre Dame gains, LSU will gain two. That means, LSU will hold this rushing attack to under 125 yards rushing, and hold Wimbush under 100 yards passing. LSU pulls away in the fourth quarter and wins by at least two scores.
(Featured Image from the Advocate)
(Featured Image from the Advocate)