Belk Bowl: Texas A&M vs. Wake Forest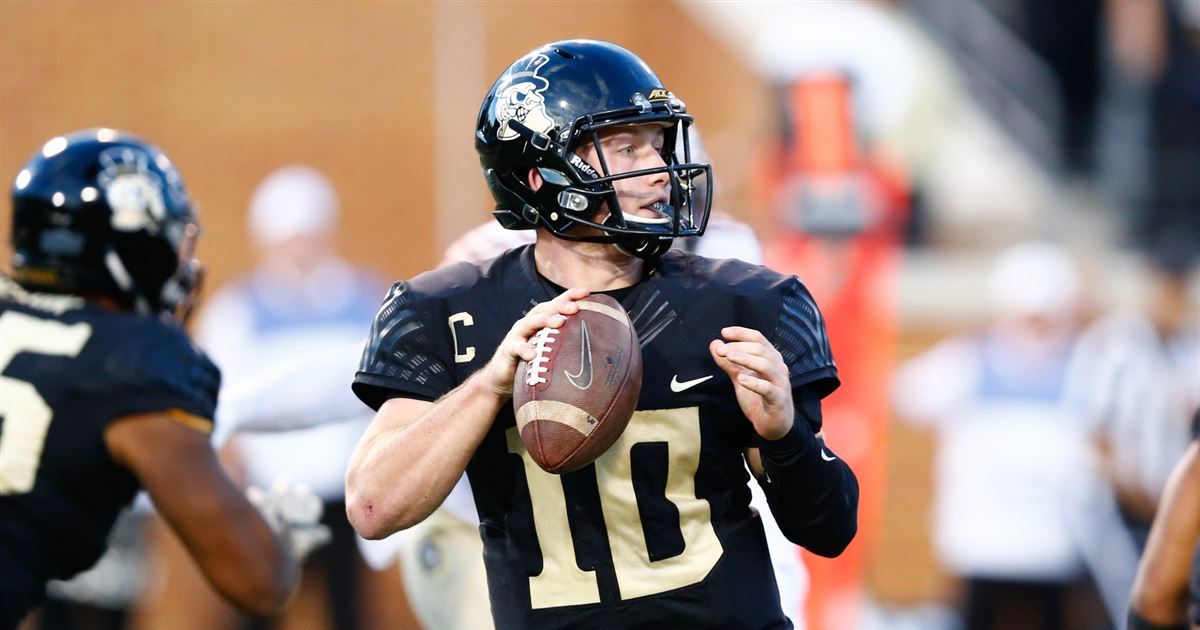 by Christopher Paschal
Location: Charlotte, NC
Kickoff: Friday, December 29, 1 PM
Texas A&M facing off against Wake Forest in a middle tier bowl might give the impression that this will be a snooze fest. But not to me. This game has me intrigued for a few reasons. First, it will take place in my hometown of Charlotte, which means there should be a lot of Wake fans. Key word is should. While there is a lot of excitement around the program right now, it's still Wake Forest. Second, this will be A&M's first game after the Sumlin firing and the Fisher hiring. How will they respond? Third, it's your classic ACC-SEC matchup.
Breaking Down A&M: Don't underestimate the power of trying to impress a new coach. The players know that Jimbo Fisher will be analyzing each and every one of them scrupulously. Georgia was in a similar spot two years ago, and they won. The roster itself has the talent. This season has had flashes of promise handcuffed with head scratching moments. The offense averages over 30 points a game, which is a success in itself, but coupled with their mediocre numbers passing and rushing the football and that points-per-game stat is down right impressive. The defense is pretty average in most aspects, except in one – rushing the passer. Only six teams in the country have sacked the quarterback more than A&M.
Breaking Down Wake: Wake is really good at some things and really bad at others. First the good. Wake has a balanced offensive attack posting decent numbers in both the rushing and passing categories. Further, Wake is able to put up a lot of points, and is surprisingly considered one of the best scoring offenses in the country. Now the bad. Wake also has a soft defense. The Deacons ranks behind A&M in turnovers forced, ranks poorly in most rush defense statistics, and is considered one of the worst pass defenses in the country. Wake was held under 28 points five times this season. They went 1-4 in those contests. The one win was a beyond lucky, one point victory over App State. So when Wake isn't putting up a ton of points, they usually lose.
Key to the Game: Can A&M put together a four quarter effort? A&M has the better roster, the better team, and the better defensive line. Wake has the better quarterback. Can A&M get up early, rush the passer successfully, and take advantage of this defense before John Wolford of Wake Forest can work his magic?
Chris's Prediction: A&M wins and in ironic fashion, pulls away in the second half, something the Aggies were unable to do under Kevin Sumlin. I think the rushing attack of A&M comes out strong early, which will set up the passing game. My prediction is A&M scores over 40 points and racks up over 500 yards of offense on Wake. The two biggest factors – can A&M make Wake one dimensional on offense, therefore allowing their great pass rushers to rattle Wolford. Second will these A&M players understand the opportunity they have in this bowl game to impress their new head coach. My prediction is that these A&M players come out like a bunch of mad men in efforts to try and wow Jimbo Fisher. Ford and Williams will put up great efforts, the offensive line dominates, Mond benefits from the extra bowl practices and plays well, and the defensive line causes caos. Also, Armani Watts and Christian Kirk will be looking to play exceptionally well to impress NFL scouts. A&M wins in impressive fashion.
(Featured Image from USA Today Sports )