An SEC Thanksgiving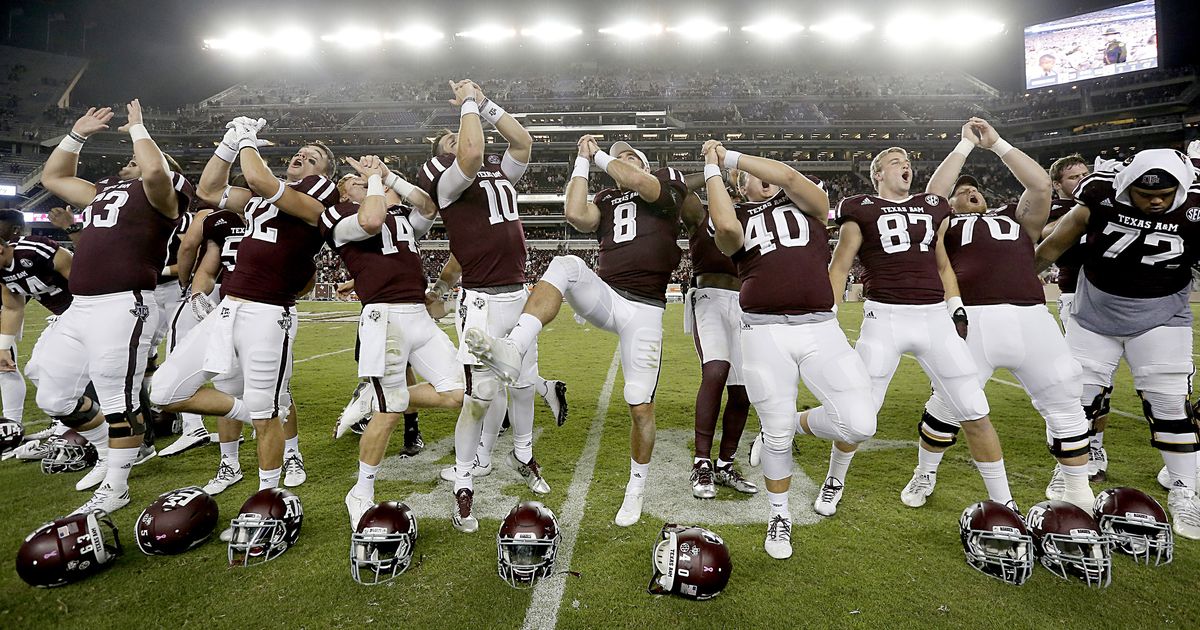 by Brendan Paschal
Between the political debates and the stuffing of people's faces with mashed potatoes you are bound to hear, "why don't we go around the dinner table and say something we are all grateful for?" Normally everyone says the same types of things. For instance, Chris is normally thankful that he hasn't blacked out from the amount of food he just ate and the fact that there is both Pumpkin Pie and Pecan Pie.
Well, Chris, never fear… with the regular season wrapping up, and the coming together of SEC teams for Rivalry Weekend, aka Hate Weekend, I thought it would be nice for each team to remember what it is truly important this Thanksgiving. 
Vanderbilt
Even though your 5-6 record doesn't show it, your football program has taken tremendous strides this season. Last year you only won 4 games. This year you managed to beat Western Kentucky, and were able to upset Georgia AND Ole Miss. Also think about how close you played South Carolina (L 13-10), Florida (L 13-6), Kentucky (L 20-13), and even Auburn (L 26-17). Most of those games you should have been destroyed, but yet your defense was able to hold top scoring offenses to small numbers. And you're degree means something!
Texas A&M
How can you be thankful, you ask? I don't know. You collapsed, yet again. But, you're in the SEC. That's enough to be thankful for, right?
Tennessee
Tough season. This was supposed to be the year. But the injury bug and a tough schedule left you looking from the outside, yet again. Something you can be thankful for is that the cancer that is Jalen Hurd is gone. And you have a shot at a ten win season. Remember when a disappointing season was a five win debacle? You are improving.
South Carolina 
The Gamecocks should be grateful that Will Muschamp is their head coach. You have won six games this season with a shot at an upset win at Clemson. Be thankful Muschamp burned Jake Bentley's red-shirt. Last, but certainly not least, you should be grateful for defense. South Carolina's defense kept them in games when their offense struggled to produce, especially pre-Bentley games. Say what you will about Muschamp, but the man is a defensive guru.
Ole Miss
I'm not going to sugarcoat this, you don't have a whole lot to be grateful for. This was simply not the season you were expecting. But you should be grateful that there is such a thing as hope. You can be grateful that Shea Patterson is just a freshman, and that there is hope for the quarterback position after Chad Kelly.
Missouri 
You should be grateful that you're even in the SEC. You are a pathetic excuse for a football team, and are simply not SEC material. But, hey, congrats on your ONE conference win against Vanderbilt!!!
Mississippi State 
Bulldog fans, it wasn't your season either, but you should be grateful that you knocked Texas A&M out of the Top 4. That is no small feat, and you should be proud of that.
LSU
Tiger fans, I know you are grateful of Ed Orgeron. He was the light that shone bright during your darkest hour.. When Les Miles left 4 games into the season after losing to Auburn, it seemed as though LSU's season was doomed. However, Ed had other plans. He brought the team together, gave them the composure they needed, and was able to maximize their talent. Even though they lost to Bama, LSU held the Crimson Tide's offense to only 10 points, which is no small feat. After losing to Florida, things don't look good for Orgeron, but he saved LSU's season.
Kentucky
You did it. You should be grateful that you won every game you needed to win, and didn't choke this year. It shows maturity. Even though you lack the talent, you were disciplined enough to not play down to some teams you faced and hold on to the leads you needed to go bowling. Well done Cats.
Georgia 
Bulldog fans, you should be grateful for field goals. You won games because of kickers William Hamm and Rodrigo Blankenship. Squeezing out wins against Nicholas State, Missouri, Kentucky, and Auburn the Dawgs should be thankful that those uprights are behind each endzone. Kirby was the right choice.
Florida 
Gator fans probably have the most to be grateful for. Even though they suffered injury after injury after injury, they still managed to punch their ticket to Atlanta. Even though they had to play LSU in Baton Rouge under weird and controversial circumstances, Florida took care of business. Florida fans should also be glad that Austin Applebee has not been as interception prone as he was when he played at Purdue.
Auburn
After going 1-2 Tiger fans should be thankful that they were able to settle down and unleash all of their potential they had. Auburn records have been broken this year, and the Tigers should give Alabama a run for their money.
Arkansas
The Razorbacks should be glad their first game of the season – where they beat Louisiana Tech 21-20 – was not an accurate indicator of how their season was going to go. Imagine if Arkansas played like that all season in the SEC West? I wouldn't wish that upon my worst enemy.
Alabama 
Is Nick Saban and Alabama even grateful for all of their wins, or are they really just hiding their depression and unhappiness behind all of those trophies? I mean it gets to the point where I must ask, do they even enjoy winning all the time? I know other schools don't that's for sure…