A Hodge Podge SEC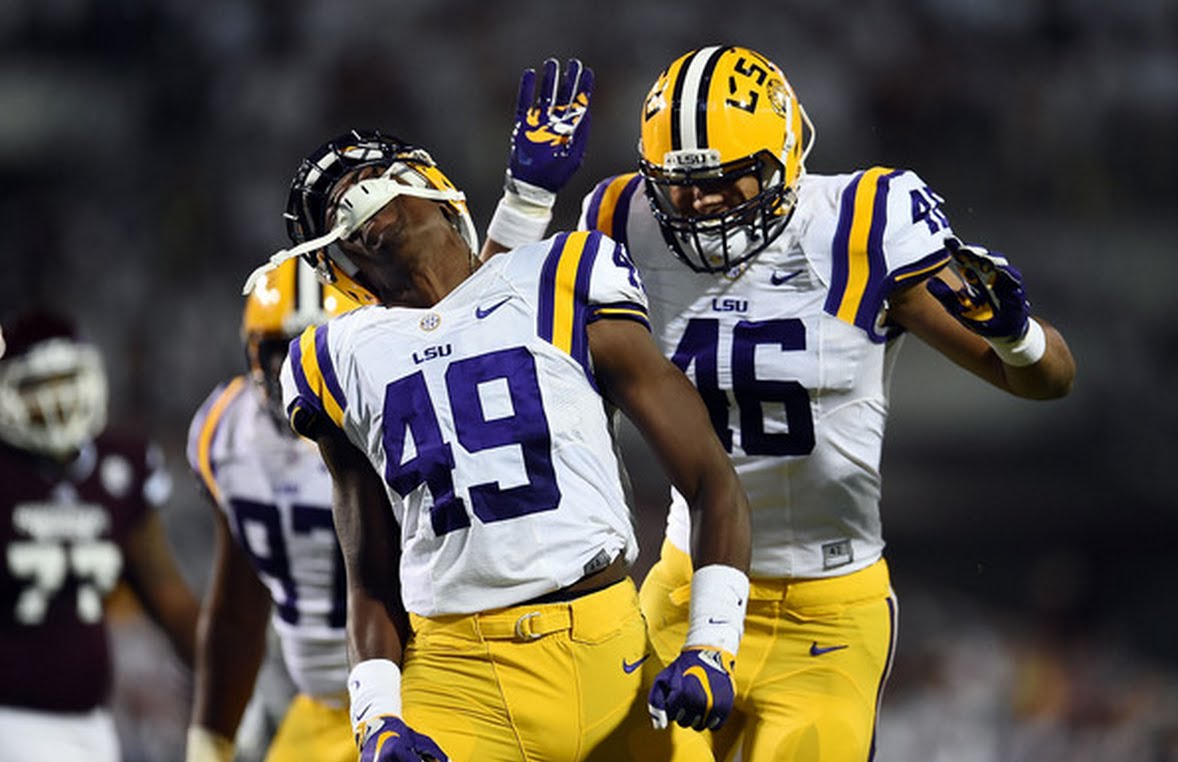 by Chris Paschal
This post is going to be a little bit of everything. The regular season is almost over, and it has been a bizarre season. So where are we with two weeks left?
Alabama. I'm not talking about you anymore. I'll wait until we are in the midst of Iron Bowl Week. It's starting to not be fun watching Alabama. The Tide beat Mississippi State like they stole something and now face a Chattanooga team, which is still licking its wounds from a whipping they suffered at the hands of the Mighty T-Pups of Wofford College. Iron Bowl could be fun, then we are into the SEC Championship and the College Football Playoff.
Speaking of Auburn. C'mon fellas. I know you had a lot of injuries and that the man, the myth, the truck, Kamryn Pettway was out of the lineup, but you had a shot at making the Iron Bowl worth something. Instead, the offense, especially the passing game, looked horrific. I know it's the Georgia game, and y'all haven't won the Deep South's Oldest Rivalry since Ricardo Louis caught the deflection in 2013, but this was not a game you should have lost.
Florida… it comes down to the LSU game. You beat a hot Gamecock team and have positioned yourself to win the East, but I don't see you getting past LSU. The Tigers are just as fast, just as talented, and just as mean on the defensive side of the ball. But they do have one noticeable advantage. They are healthy. And if you listen to Arden Key, this shouldn't even be a ball game. I disagree, however. Since 2003, there have only been two blowouts, one by each team. Furthermore, the past two have been decided by a single possession. LSU has won the past three in this series, and Florida is banged up, and it is in Baton Rouge, but don't expect Florida to roll over… especially with the East on the line.
Georgia, well done. This was not the year, which we all should have expected. It is year one in Kirby's rebuilding of the Dawgs, but wins like this will go a long way. This game means a lot to the Georgia and Auburn faithful, and with both programs recruiting the same kids in the same towns throughout Atlanta, South Georgia, and the Panhandle, this was a good win.
Speaking of the SEC East, the Tennessee/Kentucky game ended any chances for the Wildcats and kept the Vols alive. We will know a lot more this time next week. If Florida does indeed lose and the Vols beat Mizzou, like they should, then it will all come down to Tennessee's showdown with the 'Dores of Vanderbilt. If Tennessee somehow finds a way to make it to Atlanta, I wonder what that feels like for Tennessee fans. You lost three times in SEC play, including a blowout to Bama and an embarrassing loss to South Carolina. It wouldn't be the path we all thought it would be, but you would still be in the SEC Championship game.
Speaking of embarrassing, the traditional Texas A&M death march has begun. We all knew it was coming. After losing a tough game to Alabama, the Aggies proceeded to lose to a bad Mississippi State team, then lose to a struggling Ole Miss team. The same Ole Miss team that burned its redshirt of Shea Patterson at quarterback. Patterson and the fighting Rebels delivered a shocking blow to A&M. But was it really shocking? We all know A&M is going 8-4, per usual. Give them a hot start and a spot in the first College Football Playoff ranking, and they will give you disappointment.
Speaking of Patterson, Ole Miss fans should be relieved. This season was not what they were expecting, but I think with Patterson they can weather this unfortunate and unlucky storm. If nothing comes from the NCAA investigation, and the recruiting class is able to land stud Cam Akers (the kind of signee that Ole Miss can build a class around), then Ole Miss won't be hurt by this down year.
South Carolina, nothing to be ashamed of. You kind of stink, yet somehow you are playing pretty well. Well enough for me to make the worst prediction in the history of our website last week, which was you would somehow win the East. That being said, you're probably going to make it to a bowl game, you're flirting with a top 10 recruiting class, and this staff has you going in the right direction.
Missouri… you did it. You beat Vanderbilt. You won a game in the SEC. So proud of you.
(image provided by: https://i.ytimg.com/vi/-GKCQRMB2Qk/maxresdefault.jpg)
(image provided by: https://i.ytimg.com/vi/-GKCQRMB2Qk/maxresdefault.jpg)