2017 Season Preview: Mississippi State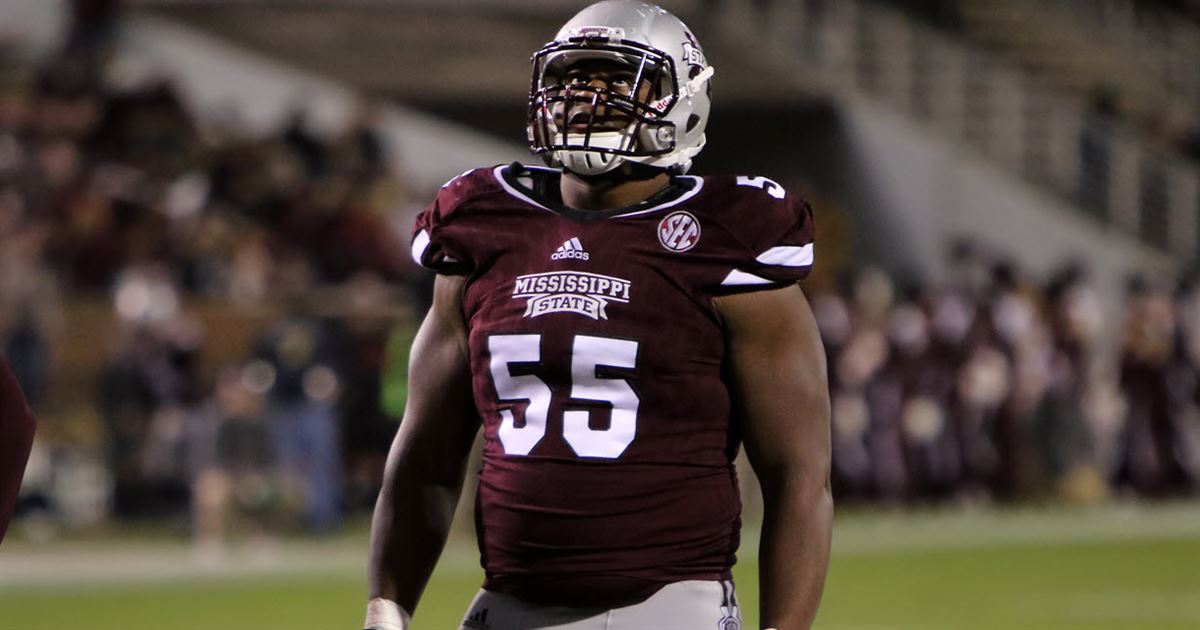 by Chris Paschal
Mississippi State has basically five or six really good players, and then a roster full of average players. But that's to be expected. Dan Mullen has found the recipe for winning at Mississippi State, and that is to build a team and a roster that is capable of competing every four years. In 2014, Mississippi State was one of the better teams in the country. They were ranked number one late into the season, and finished the season off with a rare Orange Bowl appearance.
Dan Mullen knows he cannot produce a 2014-like season every year. He has mastered at going at his pace. And at Mullen's pace, I do not see the Bulldogs competing in the SEC West in 2017. However, if all the players return that are expected to return next season, I think 2018 could be another big year for Mississippi State. This season, the Bulldogs do not have the top end talent or depth needed to compete. But, you will notice I identify a bunch of players that are a year away from having a monster season. Be happy with six wins this year, and be excited for what could be a nine or ten win team next fall.
Offense
Quarterback: Nick Fitzgerald (6-5, 230) is one of those five or six really good players mentioned previously. He is the quintessential dual threat quarterback, and this season he should be, dare I say, a prolific passer. Last year, Fitzgerald rushed for just shy of 1,400 yards. That is better than most starting running backs. In fact, only two returning players averaged more yards per game last season in the SEC – Kam Pettaway (Auburn) and Derrius Guice (LSU). He led the SEC in total yards last season, along with accounting for 37 touchdowns (21 passing and 16 rushing).
This year he will be a better passer, and a better decision maker. I think he will pass for over 3,000 yards while producing right around the same amount of rushing yards. This guy is a serious darkhorse for the Heisman Trophy. Who's the next Dak Prescott? Who's the next Nick Fitzgerald? Dan Mullen was able to sign a big time quarterback prospect – freshman Keytaon Thompson (6-4, 225) – out of New Orleans.
Running Back: As if this rushing attack couldn't be any better. Aeris Williams is entering his junior season, as well, after rushing for over 700 yards as a sophomore. Williams should get more carries this season and he could rush for over 1,000 yards. However, for Mississippi State to do well, all they really need is for Williams to be a legitimate threat and second option in the run game. Williams is definitely good enough to do that. Look for the Bulldogs to have another solid year running the football.
Wide Receiver: Donald Gray will be the top target in this year's pass game. While he is a small (5-10, 205) number one, Gray does have the hands, experience, and speed needed to produce at a high level. After him are a bunch of unknowns. Mississippi State lost Fred Ross who might have been one of the SEC's most underrated players last season.
This will probably be one of the most noticeably low performing position groups on the roster. Malik Dear, the closest thing Mississippi State had to a second option, went down with a torn ACL in the spring. Keith Mixon was fourth on the team in receptions, but he is only 5-8. Mixon and fellow sophomore Jamal Couch must step up if Mississippi State is to have a second receiving option.
Offensive Line: This is the weakest offensive line in the SEC. There really isn't a single player up front that fires me up. Offensive tackle Martinas Rankin is probably the most talented offensive linemen on the roster, and even he was considered, by most pundits, to be one of the most inconstant players in the SEC last season. Besides that it looks like this season could be an ongoing game of musical chairs to fill the other four positions. No matter how many times the Bulldogs arrange and rearrange this offensive line, they will not be able to cover up the fact that they will be starting some freshman and unimpressive players, which is not a recipe for success in the SEC West.
Defense
Defensive Line: This is a position group that I think could surprise some people in 2017, and could be considered one of the best in 2018. At defensive end, Mississippi State has some budding sophomores in Fletcher Adams and Jeffrey Simmons. Both were big time recruits in the 2015 and 2016 recruting cycles, respectively (Adams was redshirted). Further, Mississippi State was able to secure the top ranked JUCO defensive end prospect in the 2017 recruiting class. He should play immediately.
A big question for the Bulldogs will be the nose tackle Braxton Hoyett. To be honest, he is not a big-time SEC talent. But sometimes talent isn't the only thing that can produce great play. Hoyett has dedicated this season to his late father who died earlier this summer. Nobody is rooting harder for Hoyett to have a monster season than I am.

The defensive line could be a pleasant surprise for the Bulldogs, but my money is that this unit will struggle at times. 2018 could be a big year for this position group.
Linebacker: The best player on this Mississippi State defense last season was Richie Brown, and he's now trying to make an NFL team. That leaves three players that must have big seasons for this Mississippi State defense to resemble anything of an SEC defense. First, Leo Lewis. Lewis was second on the team behind Brown for tackles made in 2016. He was named to the Freshman All-SEC team last year, and the Bulldogs need him to have a breakout sophomore campaign.
The second guy that needs to have a big season is Montez Sweat. Sweat (6-6, 240) is long, athletic, and built like an SEC pass rusher. The Bulldogs need him to step up and put up big numbers (at least five sacks) to try and replicate 2016 leading sacker Johnathan Calvin, who is now with the Green Bay Packers.
The third is true freshman Willie Gay (6-2, 225). Gay is from Starkville, Mississippi and he decided to stay home despite fielding offers from LSU, Alabama, Florida, Michigan, Florida State, Georgia, Miami, Oklahoma, Tennessee, South Carolina, and Texas A&M. It comes as no surprise, I'm sure, when I mention he was a top 50 prospect according to 247 Sports and one of the best linebacking prospects in the entire country.  He needs to not play like a freshman and translate his athleticism into results if the Bulldogs are to field a competitive unit.
Defensive Back: This unit is like the offensive line – really, really bad. Jamoral Graham led the team in interceptions last year (3). He left the program. Tolando Cleveland is considered the most talented cornerback. He didn't play a down last year due to injury. J.T. Gray is moving to safety from linebacker, and he is expected to play a significant role in this year's secondary. Mark McLaurin and Brandon Bryant are both pedestrian safeties, but both should get decent playing time, as well. If I was Dan Mullen, I would start JUCO signee Johnathan Abram. Abram is the only big time SEC talent the Bulldogs have in the secondary.
Final Thoughts and Prediction
Biggest Strength: Quarterback. Not even a close second.
Biggest Weakness: Lack of an SEC offensive line and secondary will lose the Bulldogs games.
Biggest Game: Kentucky, October 21. If Mississippi State is going to get to six wins this season, they have to beat Kentucky in Davis Wade Stadium. It is the most reasonable SEC matchup on their schedule, except for maybe Ole Miss.
Prediction: The Bulldogs start the season off 2-0 (squeak out a win at Louisiana Tech), then proceed to lose against LSU, Georgia, and Auburn. Mississippi State then has a crucial home-stand with BYU and Kentucky coming to Starkville. I think they beat BYU, but fall to Kentucky who has a bye week before playing Mississippi State. They then travel to A&M where they lose in a game that temporarily keeps Kevin Sumlin the Aggies' head football coach. They beat UMass, lose to Bama, lose a close game at Arkansas then beat Ole Miss for the second straight season.
Final Record: 5-7 (1-7 in SEC)
(Image from 247 Sports)