2017 Season Preview: Florida Gators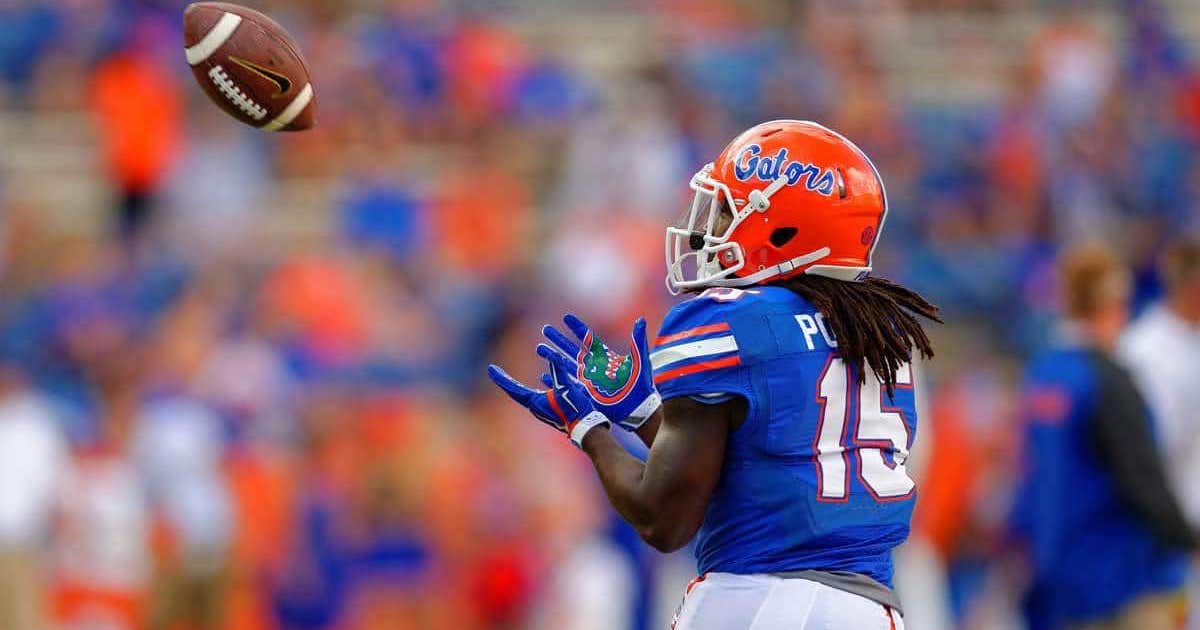 by Chris Paschal
In his first two seasons as head coach of the Florida Gators, Jim McElwain won the East in impressive fashion. In both seasons the Gators were doubted. In 2015, it was all about the Georgia Bulldogs. What did the Gators do? Smack Georgia around for 60 minutes, and go on to win the East. In 2016, it was all about the Tennessee Volunteers. Things didn't look good for Florida after losing in Knoxville for the first time in over a decade. But what did the Gators do? They went on a tear, winning five of their next six SEC matchups while Tennessee collapsed. Both in 2015 and 2016 the Gators were doubted to win the East, yet they found a way to win the division. What will happen in 2017?
Offense
Quarterback: More than any other team in the SEC, (except for maybe LSU), the Florida Gators' season will succeed or fail based on quarterback play. The Gators have a ton of options at quarterback. But talent must translate into results if the Gators are to make it back to Atlanta. There are really four options in my opinion. The first is freshman Feleipe Franks (6-6, 220). The man has a rocket attached to his arm. Judging by the spring game, Franks has the ability to stretch the field with a beautiful deep ball, but lacks the precision and accuracy to successfully pick apart defenses. Then there is Luke Del Rio. Del Rio played a significant portion of last season before being injured. Del Rio (6-1, 210) is not the most imposing of quarterbacks – and he has the weakest arm amongst starting quarterbacks in the SEC. However, he does offer a veteran mentality and experience that could be helpful for the Gators.
Then there is Kyle Trask. Like Franks, Trask is also a freshman competing for the starting job, but unlike Franks, Trask was not a highly sought after recruit. Yet, Trask has found his way into the quarterback competition. At his size (6-5, 240) he looks to have the durability and strength to not only compete at a high level but stay healthy, as well. Look for him as a dark horse to get some snaps.
Then there is the wild card – Malik Zaire. Zaire, a graduate transfer from Notre Dame, has not only the big game experience, but also the talent needed by the Gators to revive this struggling offense. Zaire might just be the shot in the arm the Gators needed. Not only is Zaire quick and agile, but he seems to be a decent passer, as well. So what's the catch? The catch is that we only know about Zaire's agility and playmaking ability off of a very limited sample. He played well against LSU in the 2015 Music City Bowl. Besides that, he has either been a backup or hurt. That's what I am basing all of this off of. If I am Florida, I start Franks and prepare him for 2018 and 2019.
Running Back: This is decent position group for the Gators. Not an imposing position group, but not a liability either. Jordan Scarlett returns after rushing for over 800 yards last season. He is a solid running back, but nothing too spectacular. Both Mark Thompson and Lamical Perine return as valid options in the running game. Thompson (6-2, 240) is a bowling ball, and could be a late-game, wear-you-down type option. Overall, this is not a position group Florida fans should be concerned or worried about, however, it is also a position group opposing defensive coordinators won't be worried about, either.
Wide Receiver/Tight End: The talent is there. The talent is definitely there. It all starts with Antonio Callaway. Callaway is quick, agile, and motivated after a somewhat disappointing sophomore slump last year. To complement Callaway, Florida has viable options not only in the vertical passing game, but in the slot, as well. First, the always reliable Brandon Powell in the slot position. Powell has had very pedestrian numbers, but he possesses the speed and playmaking ability needed to give defenses heartburn. Another option in the slot is the shifty junior, Dre Massey. Opposite of Callaway will be Tyrie Cleveland and Josh Hammond. Both were big time recruits in the 2016 recruiting class, and both have the ability to put up big numbers. At tight end, DeAndre Goolsby should continue to be a safe, dependable option in the pass game, but nothing more than that. Look out for freshman James Robinson to get some playing time, if the Gators need another option.
There is a lot of upside for the Gators. But they have to play to their potential and not get in their own way. Callaway along with six others has been suspended for the Michigan game, and you hope that this is not a sign of things to come for the entire season. Hopefully he comes back humbled and hungry to produce in the next 11 games.
Offensive Line: I liken the Gator's offensive line to Tennessee's. Both have the pieces to be good, now they have to put it all together, and stay healthy. It all starts with the anchor of the unit, Martez Ivey (6-5, 300). The guy was one of the highest ranked prospects coming out of the 2015 recruiting class, and there is a reason for it. He is quick, athletic and strong. He will man the left tackle position. At the other tackle will be sophomore Jawaan Taylor (6-5, 335). Taylor looks the part, and after an impressive rookie season he should be poised to have a breakthrough sophomore campaign. Between the tackles Florida has the talent, they just need it to produce. Look for T.J McCoy to have a solid season at center. No matter who starts or how talented they are, the Gators need them to play at a high level. Inconsistent play is just as bad as ineffective play. With a new quarterback the Gators are going to need to be able to run the ball. In 2016, they were dead last in the SEC in rushing yards per game. It doesn't matter how talented those receivers are, if this quarterback cannot gain confidence with great pass protection, and have the safety blanket of a great rushing attack, the Gators will be horrid on offense, yet again.
Defense
Defensive Line: Let's start at the perimeter. The defensive end position should be a good one for the Gators. Cece Jefferson (6-1, 261) is looking to have the type of year Florida expected him to have when they signed him in 2015. He seems to be a little short to be a premier to rush the passer. Yet, he's got the athleticism needed to be not only a great pass rusher, but perimeter defender, as well.  Opposite Jefferson will be the leading returning sacker in sophomore Jabari Zuniga. Last year he led the team with 5 sacks, which isn't anything to write home about. However, if he can improve on a solid freshman performance, he could be an anchor on this defensive line, and a household name for the next few years. Look for Jordan Sherit to make a few big plays in pass rush in his senior season.
Then there are the defensive tackles. The interior of the defensive line is not as promising as the perimeter, at least in 2017. Losing Caleb Brantley is a big deal. He was a monster up front, and demanded double teams. Not only do the Gators lose Brantley, but they also lose the overlooked and overshadowed Joey Ive. Both of those guys freed up the linebackers to make plays in the run game. Florida will need Khairi Clark to be a solid nose tackle, and to be a force in both the 1 and 0 technique.
Linebacker: There is a lot of uncertainty at the linebacker position. Jarrad Davis is gone to the NFL. So is Alex Anzalone – one of the most overlooked defenders on this Florida defense last year. David Reese and Vosean Joseph (played well against LSU) are being
 

asked to carry on the legacy of Florida's usually athletic, fast, physical linebacker tradition. There is not a body of work available on these guys for me to feel confident claiming Florida will be just as good as they normally are at linebacker, but they certainly have the skill needed to compete.
Defensive Backs: The 2016 Florida Gators were the best pass defense in the SEC. Heck, in some categories they were the best pass defense in the country. Gone are key members of that defensive secondary: Teez Tabor, Quincy Wilson, and Marcus May are all now in the NFL. While I expect a significant drop off, (how could you not), there are still pieces left in the secondary for Florida to still have a solid pass defense. Duke Dawson had a solid year last year as a reserve and as the nickel back, and will be expected to make strides in his senior season. As a freshman, Chauncey Gardner closed the season with a bang recording two interceptions in the Outback Bowl. He is a versatile player that can play corner, safety, or nickel. At safety, senior Marcell Harris was set to return as the top tackler from last season. However, an offseason injury has him out for the 2017 season.
My prediction is that this unit plays well enough to be statistically in the top half of pass defenses in the SEC. But it will not be top five in the nation like it was last year. Heck, it probably wont even be top 25.
Final Thoughts and Prediction
Biggest Strength: It has to be the receiving corps. There is speed all throughout it and big time playmakers everywhere. If Florida can find a quarterback, the Gators could finally have a decent pass offense.
Biggest Weakness: The defense. Don't get me wrong, this will still be a solid defense. But in years past, the defense has been so dominant that it won games singlehandedly. I don't see that happening this year. You can't lose Caleb Brantley, Jarrad Davis, Teez Tabor, Quincy Wilson, Marcus Maye, Alex Anzalone, Bryan Cox, Jr. and Joey Ivey all to the NFL, then lose Marcell Harris to injury, and expect to be as good as you were last year.
Biggest Game: Tennessee, September 16. Tennessee is at home this year, and they are not as good as a football team as they were in 2016. Not even close. It's early in the season, and it could set the tone for the rest of the year. If Florida goes out there and beats Tennessee like they stole something, the Gators could position themselves well for another SEC East Title.
Prediction: The Gators have a pretty favorable SEC schedule. Tennessee, LSU and Texas A&M are all home. Road trips to Kentucky and South Carolina could be tricky, but it could be a worse SEC road schedule. The World's Largest Outdoor Cocktail Party should be an interesting game this year, and could decide who wins the East. The season is bookended with tough out of conference opponents in Michigan and Florida State. In closing, I think this will be a pretty average season for the Gators. I would not be surprised if the Gators lose to both Michigan (especially with the suspensions levied against key Gators including Callaway) and Florida State, then lose to Georgia, and then get upset on the road, probably at South Carolina late in the season. The Gators don't win the East in 2017, but have a roster that is poised to have a big season in 2018.
Final Record: 8-4 (6-2 in SEC Play). 
(Featured Image from Gator Country )