Ole Miss: 2016 Preseason Preview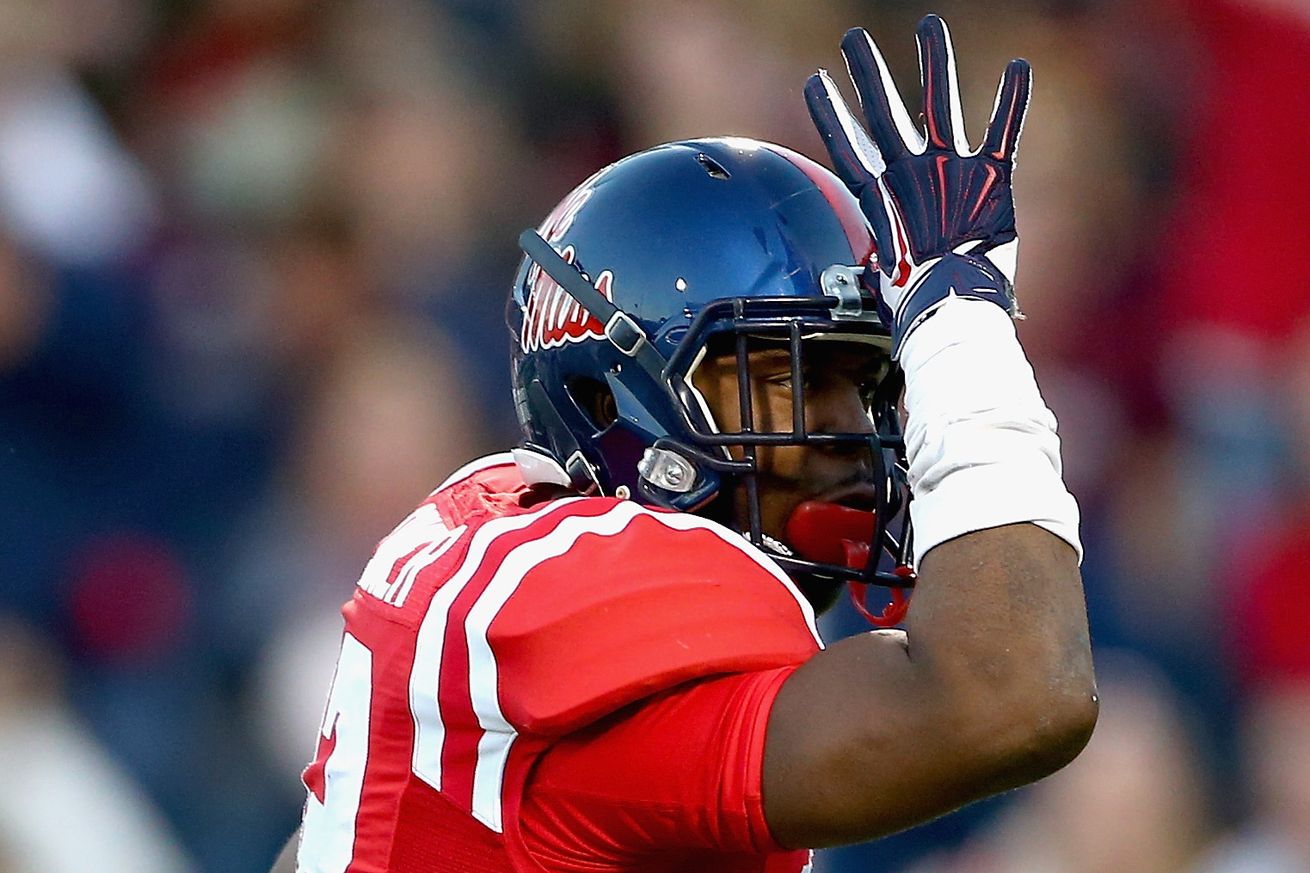 By Chris Paschal
There is no question that Ole Miss has established itself as a contender in the SEC West, but it is yet to be determined if the Rebels can maintain their dominance in the toughest division in college football.
Was it a quick, two-year success story, led by the stars of the 2013 top-5 recruiting class, that landed Ole Miss right into the national spotlight (for good and bad reasons) or is it just the beginning of a resurrection of championship-level Rebel football?
Ole Miss is learning quickly that once you make it to back-to-back New Year's bowl games, you are treated like a big-time program. This year Ole Miss faces a tough schedule, and the program is under NCAA investigation. So in my opinion, Ole Miss has a decision to make. Will it be distracted by the investigation, fail to replace first-round NFL draft selections, and allow for the big boys like Alabama and LSU to smother them back to mediocrity, or will they continue to win, recruit, and build a program at a high level and soon be competing for SEC Titles? 
Preseason Preview: Ole Miss
Record: 9-3 (6-2) 
Ole Miss is ready to take the next step, which ironically will result in the same number of wins as last year's team. Barring cataclysmic news of draconian sanctions and an epic reduction in scholarships, Hugh Freeze and Ole Miss survive the NCAA investigation. Even if they are able to fully focus on football, this schedule should a headache in its own right for Ole Miss coaches. Let's assume that the three games Ole Miss will not be favored in (FSU, Alabama, LSU) are all losses. That means the Rebels need to beat their remaining SEC West opponents along with a trip to Vandy and a juggernaut matchup in Oxford on September 24, when the Georgia Bulldogs come to town. I think the Ole Miss roster is at a high enough level talent-wise to compete with any team in the country (which is partly why there is a NCAA investigation), and I predict they win those nine remaining games on their schedule. 
Rebels' Biggest Strengths:
1. Quarterback: Not only is Chad Kelly one of the most dynamic quarterbacks in the country, he is now backed up by one of the most sought-after recruits in 2015 in Shea Patterson. This position looks to be set for the foreseeable future, and while I don't think Chad Kelly is as good as he is made out to be (and definitely not as good as he thinks he is), year two in the system should limit some of the mistakes he made early last year and allow for an exciting year statistically. Hugh Freeze knows Kelly's weaknesses (immaturity and inaccuracy come to mind), and Ole Miss has an even better year throwing  the ball this year, even without Laquon Treadwell. 
2. Defensive Line: This is going to be a better defensive line because Robert Nkemdiche is no longer on it. That last sentence may seem absurd, but while Nkemdiche was talented, he was lazy at times, unproductive at others, and a head case all the time. Losing a NFL first round draft pick is a blessing in disguise for the Rebels. Instead of having an ego the size of Mississippi anchoring the defensive line, Ole Miss can turn to All-SEC defensive end Marquis Haynes, or 324-pound run stuffer D.J. Jones, or returning starter Fadol Brown, or senior Isaac Gross (who has over 27 career tackles for loss), or even incoming five-star prospect freshman Benito Jones, to mention just a fraction of all the options Ole Miss has at this position. So in case you're slow on the uptake, I think they will be fine on the defensive line without Nkemdiche. 
3. The Secondary: While Ole Miss does lose its best defender from last year in safety Trae Elston, the Rebels return a lot of talent. At cornerback, Ole Miss returns two upperclassman who started most of last year in junior Kendarius Webster and senior Tony Bridges, a former JUCO standout. At safety, Ole Miss will start C.J. Hampton, who had 27 tackles last year and who is considered the leader of the position group by the coaches.  They'll also start Zedrick Woods, who had an amazing freshman year last year (including a big interception late in the game against LSU). He is poised to have a breakout season.
And then there is the glue that keeps this defense together: nickleback Tony Conner. Unlike most nicklebacks, Conner plays almost every down, because the Rebels usually play five defensive backs on the field at once. Good thing, too, because Conner (who is returning from injury) is one of the best players in the SEC. If he can bounce back from last year's injury, Ole Miss should be loaded in the secondary. Look for freshman Deontay Anderson to make some plays this year at safety. He was one of three defensive back recruits that Ole Miss snatched from the state of Texas this year.
Biggest Weakness: 
1. Offensive Line: Ole Miss has struggled to build an SEC-level offensive line, which showed last year when Laremy Tunsil was on the sidelines. This year, things don't look much better. For starters, Ole Miss will probably start the season against Florida. State. University. with a true Freshman at left tackle. While he may be the top ranked offensive lineman in the entire 2015 recruiting class, he is being asked to do something that few SEC football coaches ask a Freshman to do–protect an All-SEC quarterback's blindside against Florida State, Alabama, and LSU. 
Biggest Losses:
Trae Elston – S

Laremy Tunsil – OT

Laquon Treadwell – WR

The fact Admiral Ackbar is not the sideline mascot is still a big loss for me. 
Impact Players:
Tony Conner – DB

Chad Kelly – QB

Evan Engram – TE

Damor'ea Stringfellow – WR

Zedrick Woods – S
Biggest Game of the Year: Alabama
Quite simple. If Ole Miss beats Alabama for the third straight year, Ole Miss is the front-runner to win the SEC West.  Their College Football Playoff stock will skyrocket, and Oxford will burn.
(http://www.redcuprebellion.com/2015/10/29/9634212/robert-nkemdiche-concussion-auburn-tony-conner-injury-return-meniscus)