Mississippi State: 2016 Preseason Preview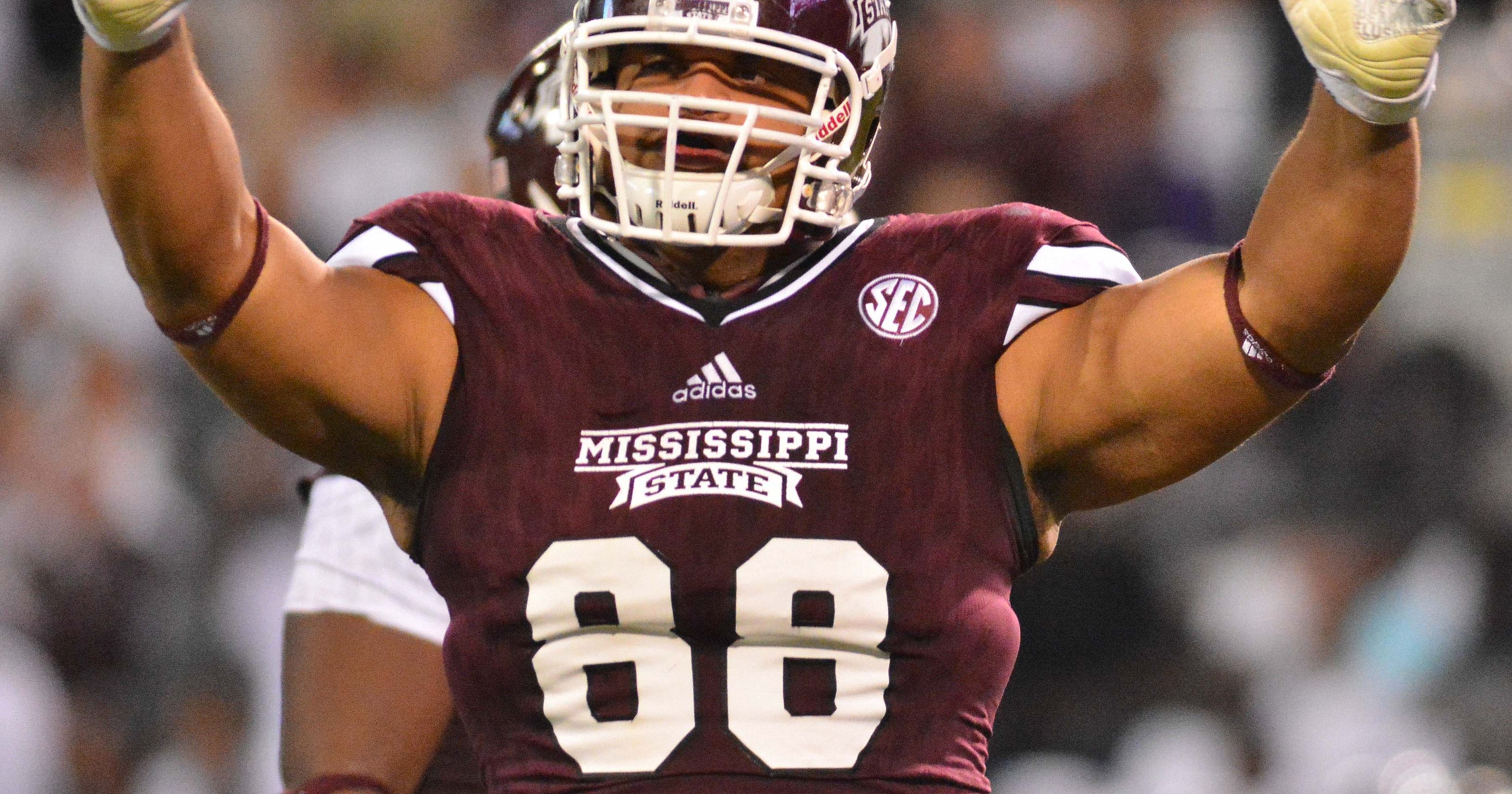 B
y Chris Paschal
Mississippi State is going to have a rough year for a plethora of reasons. The Bulldogs are losing Dak Prescott, having to replace four coaches on the defensive side of the ball, and having to travel to LSU, BYU, Alabama, and Ole Miss.
Mississippi State has too many question marks on the offensive side of the ball to be able to compete at the high level they have these past two years. And while Dan Mullen is a phenomenal coach and has done well recruiting, I have some earth shattering news–Mississippi State is not Alabama, or LSU, or Texas A&M, or Auburn. It is a lot tougher for Mississippi State to recruit and compete at a championship level every single year, and after 19 wins in two seasons, Mississippi State is coming back down to earth in 2016.
Mississippi State

Record: 5-7 (2-6)  
The talent on Mississippi State's roster is good enough for them to make it to a bowl game. However, the inexperience on offense, the coaching changes on defense, and the schedule submarine any chances Mississippi State makes it to post season play. I think there is a solid chance Mississippi State loses their final four games against Texas A&M, Alabama, Arkansas, and Ole Miss. Throw in a loss to LSU, and the Bulldogs would have no room for error. The remaining seven games include a trip to Kentucky, a trip to BYU, and Auburn and South Carolina at home. A year ago, Mississippi State handles business in all of those games. This year, I see Mississippi State losing at least two of the four. 
Bulldog's Biggest Strengths:
1. Defensive Line: Mississippi State is always stout along the defenisve line, and this year is no different, even after the Bulldogs lost Chris Jones to the NFL Draft. What returns for Mississippi State is what have so many excited. It all starts with A.J. Jefferson (right) at Defensive End. He is constantly in opposing team's backfields and finished last year with 13.5 tackles for loss and five sacks.  Nick James is 6'5″ and a conservative 330 pounds. At Nose Guard is a human Volkeswagon. While this unit is full of seniors like Torrey Dale, Nelson Adams, and Johnathan Calvin who will contribute as well, I am excited for three incoming Freshman. Marquiss Spencer, Kobe Jones and Jeffrey Simmons were huge signees for Dan Mullen and have the potential to be great defensive lineman for Mississippi State. All three are from the state of Mississippi. 
2. The Secondary: Let's start at cornerback. Both spots are filled by seniors in Tolando Cleveland and Cedric Jiles. While the Bulldogs do lose Taveze Calhoun, they were also able to sign four defensive backs in this years recruiting class and the position seems to have a little more depth than it has in the past. But, the reason why this position group goes from pretty good to great is sophomore Brandon Bryant. Bryant runs an unofficial sub 4.3 forty yard dash and is very athletic. After 63 tackles and leading the team in interceptions, Bryant is poised for a big season. My prediction is Bryant is named All-SEC by season's end at safety and Mississippi State dramatically improves in pass defense statistically. 
Biggest Weakness: 
1. Too Many Question Marks: Whether it is replacing four defensive coaches or replacing Dak Prescott, I think there are too many questions at key positions for Mississippi State to win this year. First, I will start with the most obvious, but Mississippi State must replace the greatest player in school history in quarterback Dak Prescott. Not only will the passing game be effected, but the running game, as well. Prescott put up astronomical statistics, quarterbacked the Bulldogs to the number one ranking for five straight weeks in 2014, and broke multiple school records. How can the Bulldogs replace that?
At wide receiver, while the Bulldogs bring back senior Fred Ross, they also lose De'Runnya Wilson and Fred Brown. With teams keyed in on Ross, who else will emerge as a viable option in the passing game? At running back, Mississippi State's top returning rusher, Brandon Hollloway scored zero rushing touchdowns. Zero. The next two returning rushers rushed for a combined 434 yards. At offensive line, three starters return from a unit that gave up nine sacks against Alabama. Behind the senior led starters in the second string are freshmen. There is no depth at a position group that needs to withstand the grind of an SEC West schedule. 
Finally, on the defensive side of the ball, while Mississippi State seems to be talented, they also have their third defensive coordinator in as many years. This year, new defensive coordinator Peter Sirmon is implementing a 3-4 defense. With all this turmoil it will be hard for Mississippi State to not take a step backwards on defense. While the players are there, the scheme has to be implemented successfully for AJ Jefferson, Richie Brown, and Brandon Bryant to have big seasons. 
Biggest Losses:
Dak Prescott – QB

Beniquez Brown – LB

Chris Jones – DT

De'Runnya Wilson – WR

Fred Brown – WR
Impact Players:
AJ Jefferson – DE

Fred Ross – WR

Brandon Bryant – S

Richie Brown – LB

Justin Senior – LT
Biggest Game of the Year: Auburn
At this point in the season, Mississippi State could be 3-1 and a fourth win at home against Auburn would be huge in getting the Bulldogs back to a bowl game. The fifth win would be against Samford, which leaves BYU, Kentucky, or an upset win against A&M, Arkansas, or Ole Miss as the sixth. 
(http://www.clarionledger.com/story/sports/college/mississippi-state/2015/12/09/nick-james-finding-success-football-his-second-love/77041082/)