Auburn: 2016 Preseason Preview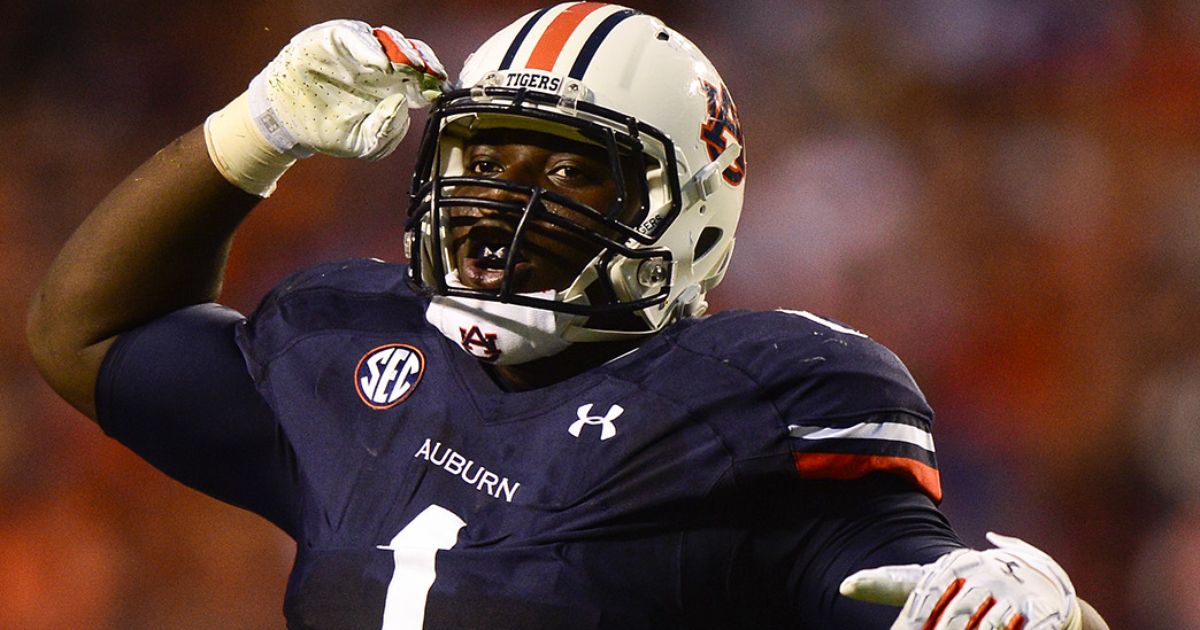 By Chris Paschal 
Auburn is in a tough spot this year. They find themselves surrounded by programs whose stock is improving. Alabama is Alabama, LSU has possibly the most talented roster in all of college football, Arkansas continues to rebuild its program and is beginning to establish its brand in the SEC West, and Ole Miss is basically Alabama lite and could soon be consistently mentioned in the College Football Playoff conversation. Where does that leave Auburn? 
Preseason Preview: Auburn
Record: 5-7 (2-6) 
Where are the winnable games on this schedule? They are few and far between. Can they beat Alabama, LSU, and Ole Miss? No. Can they beat A&M, Georgia, and Arkansas? I don't think so. Luckily A&M and Arkansas are home games, but both those teams should have much improved defenses. That leaves road games at Vandy and Mississippi State, which both will be difficult in their own right. Throw in an almost certain loss to Clemson, and the Tigers could very well not make a bowl. 
Auburn's Biggest Strengths:
1. Defensive Line: By the end of last year it looked as if Auburn was starting to figure things out on defense, and that all started at the line of scrimmage. Auburn has some studs within the position group. It all starts with the return of two future NFL draft picks in Montravius Adams and Carl Lawson at defensive tackle and defensive end, respectively. Throw in one of the most highly touted prospects in 2014 in sophomore Byron Cowart, and this line is star-studded. Look for true freshman Marlon Davidson to get some playing time early in the season and to impress. 
2. Offensive Line: Before I get laughed out of the room, let me make my case. Yes, Auburn lost both Shon Coleman and Avery Young from last year's team, and while their presence will be missed, this offensive line is as deep as it has ever been–especially inside. It all starts with junior guard Braden Smith. At 6-6, 286 pounds, he has the athleticism to be dominant at run blocking in this zone based offense. In a zone blocking scheme, the offensive linemen don't have to be maulers; they need to be agile and flexible. The key is to let the defender take himself out of the play and to be athletic enough to make adjustments when approaching an elusive linebacker or defensive end.  Smith is plenty athletic. He is joined by senior guard Alex Kozan and junior center Austin Golson.
Biggest Concerns: 
1. Running Back: Remember the days of Michael Dwyer, Cameron Artis-Payne, and Tre Mason? Those days seem to be a distant memory after Peyton Barber left for the NFL (with two years of eligibility remaining) and then the dismissal of Jovon Robinson over the summer. This position group went from the strength of the offense to a major question mark. I have serious reservations that Roc Thomas and whoever else Auburn decides to use can produce at the level Gus Malzhan expects and needs in this offense. 
2. Quarterback: If you think running back is a dumpster fire, then wait until you examine the quarterback position. After Jeremy Johnson was annoited everything but the Pope last year, Auburn fans quickly found out that, as the saying goes, the game is played on the field and not paper. While Johnson looked the part (6-5, 240 pounds, rocket arm, decent speed), his early season performances quickly established a season-long narrative: Auburn is not very good at quarterback. This year, Auburn fans believe they have found their knight in shining armor, who has come to rescue them from mediocrity. And while most little girls picture Prince Charming, Auburn fans picture an elusive, fast, playmaking JUCO Quarterback from Scooba, Mississippi. That's right, they picture East Mississippi Junior College transfer John Franklin, III. I'm not sold, however. First of all, Franklin could not win the starting job in junior college and now he is supposed to be the next Nick Marshall. I think the leap is too far, and after watching his inaccuracy in the passing game I think Auburn fans will be disappointed again this year at the quarterback position. 
3. Linebacker:  It's not like Auburn was really good at this position to begin with, it's just that I don't think this position group is getting much better. While Kris Frost and Cassanova Mckinzy played in almost every game for what felt like the past ten years at linebacker–and made plenty of plays and made tons of tackles–they also missed a bunch of tackles and were consistently out of place in run defense. Some may hope that Mckinzy and Frost's graduation along with some new blood starting at linebacker will help Auburn improve from a pretty horrific run defense, but I don't think it will come. While I don't think they will be worse than what Auburn has had in years past, I just don't think they will improve, which means another mixed bag year at linebacker. 
Biggest Losses:
Jovon Robinson – RB

Peyton Barber – RB

Shaun Coleman/Avery Young – OL

Jonathan Jones – CB

Ricardo Louis – WR
Impact Players:
Carleton Davis – CB

Carl Lawson – DE

Montravius Adams – DT

John Franklin, III – QB

Nate Craig-Myers/Kyle Davis – WR (both true freshman)
Biggest Game of the Year: Arkansas
Let's assume (insert "assume" joke here) that Auburn starts off the season with losses to Clemson, Texas A&M, and LSU and victories over Arkansas State, UL-Monroe, and Mississippi State. Now I'm no math genius, but I think that would mean Auburn would enter their seventh game of the season (against Arkansas) at 3-3. This game is huge for one simple reason. If Auburn loses to Arkansas, then Auburn does not go to a bowl game at season's end and Auburn has a new coach next year. If Auburn wins, then they go into the back end of the season with confidence and the reassurance that there are two more wins left on the schedule, and Gus Malzhan has a chance to save his job. 
(http://www.montgomeryadvertiser.com/story/sports/college/auburnauthority/2016/01/17/report-montravius-adams-returning-senior-year/78933426/)
(http://www.montgomeryadvertiser.com/story/sports/college/auburnauthority/2016/01/17/report-montravius-adams-returning-senior-year/78933426/)